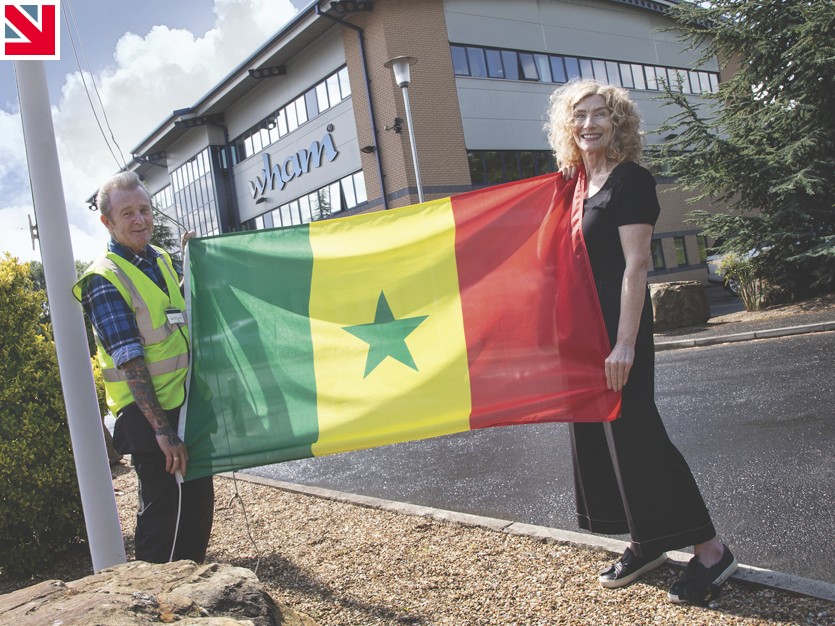 WHAT More UK is now supplying its plastic housewares, cookware and bakeware to 73 countries around the world with Senegal, Africa, becoming the most recent export country.
As the UK's largest supplier and brand leader for plastic housewares - a position What More is looking to mirror with its bakeware and cookware products - the company have seen rapid expansion of its product range over recent years and is well-renowned for its Made in Britain status.
What More UK is one of the founding members of the Made in Britain campaign –that aims to unite the manufacturing sector, whilst helping consumers and buyers through branding and marketing to identify what products are made in Britain.
Tony Grimshaw OBE, Director at What More UK, said, "The Made in Britain logo means quality and is internationally recognised. Our international sales team put in a lot of hard work and dedication to make these things happen; one of their focusses at the moment is extending our customer base in the countries that we already ship our products to but they just can't help finding new countries, too! We're incredibly proud of all the team for flying the What More UK flag and securing deliveries of our ranges worldwide. The team reluctantly agree that the quality of our ranges make a sale a slam dunk!"
What More UK, established in 1999, now has a long list of destinations who enjoy the award-winning products.
Tony added, "We are thankful for the continued forming of relationships with so many countries, ranging from Vietnam and Canada to Azerbaijan and Africa! Working closely with The Department for International Trade and East Lancs Chamber of Commerce has allowed fantastic things to happen for the company. Who knows, one day we could ship to every country in the world – we're already part way there, exporting to 37% of the world's countries. We want to make the world a Wham world! Our service, design and quality are understood in all languages in the world."
About What More UK
Launched in 1999 in the North West of England, What More UK is one of the UK's leading suppliers of housewares, bakeware, cookware and plasticware. Winner of The Queen's Award for Enterprise and, the 2019 Innovation Housewares Awards, the company is led by Director Tony Grimshaw OBE and is a proud member of Made In Britain which supports and promotes British manufacturing, enabling buyers and consumers at home and abroad to identify British-made products.
For more information about What More UK, visit: https://www.whatmoreuk.com/about/
Pictured: Ken Archer, maintenance manager, and Deborah Feeney, receptionist, with the flag of Senegal outside the What More facility in Accrington.
Find out more about What More UK Ltd on their member profile page here