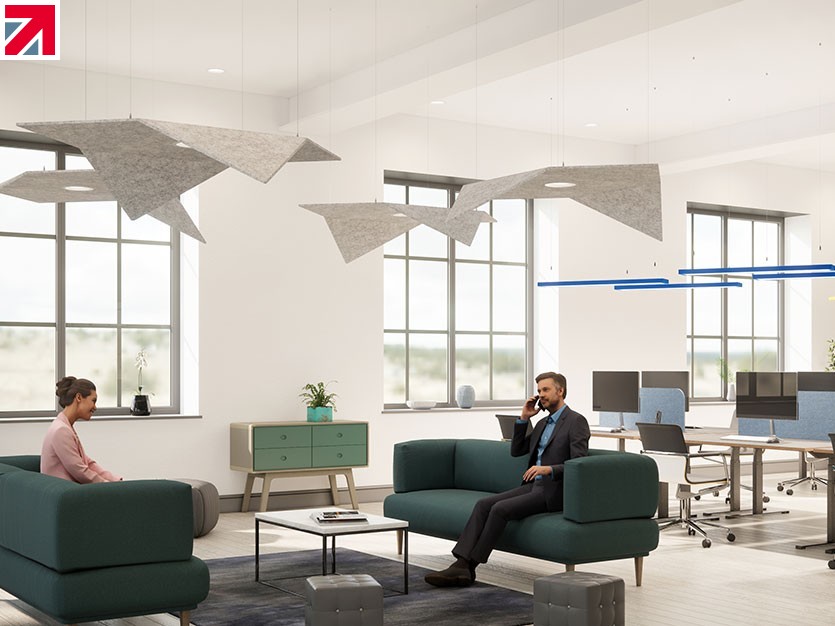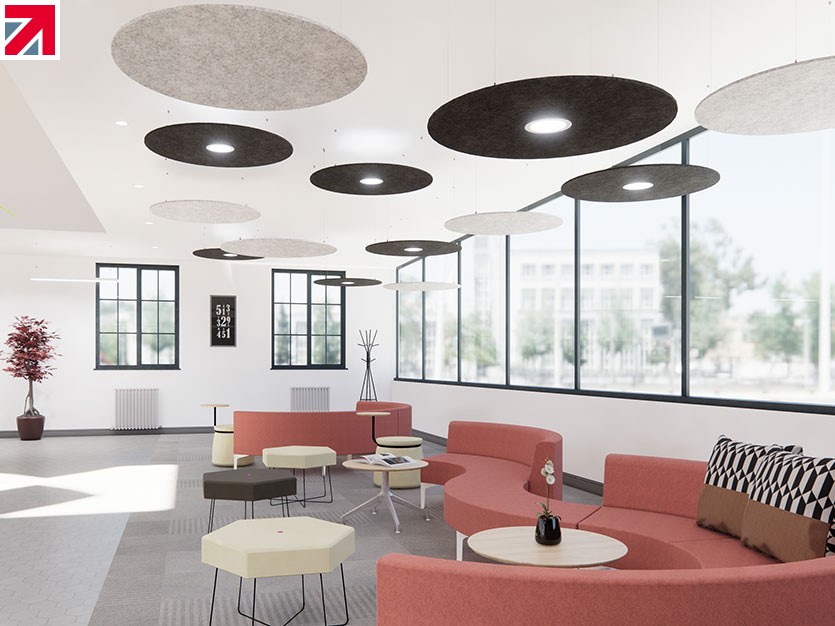 WHY DOES ACOUSTIC LIGHTING MATTER?
For many of us, work is where we spend the majority of our time, so it is important that these areas promote well-being and encourage us to thrive. Often, people only start thinking about acoustics once they experience an actual problem in a space—excessive noise, too many distractions or lack of privacy. Acoustics and lighting should be part of the design process from the very beginning. A carefully considered workplace design can be a powerful tool to encourage productivity and therefore should not be an afterthought.
SOUND WITHIN THE WORKPLACE
Employees are the driving force behind any organisation and their well-being is paramount to success.The modern open plan office layout poses a range of challenges where acoustics are concerned. A workspace which is well-balanced and with the perfect acoustic level will have a significant positive impact on employee's happiness and overall well-being. The benefits of a noise-controlled area include higher productivity, performance and increased concentration levels. Designing a comfortable working environment with acoustic properties is crucial to help employees remain focused and complete tasks.
LIGHTING WITHIN THE WORKPLACE
Good lighting also aids productivity, boosts the mood of employees and increases performance levels. Poor lighting within the workplace can lead to eyestrain, fatigue, headaches and stress so again it is key that adequate light levels are provided.
STEON'S SOLUTION
As studies have proven that acoustics have an undeniable impact on productivity and well-being, Steon noticed a gap in the market and decided to develop a collection of acoustic lighting solutions. Steon have introduced a variety of geometric acoustic panels in which we can integrate our LED luminaires.These sound-absorbing polyester fibre panels are available in a wide range of striking colours, shapes and sizes. Not only are our acoustic lighting solutions great for noise reduction but they are also capable of producing impressive focal points. We offer solutions which combine good lighting with high acoustic performance which are suitable for all applications including workspaces, hospitality, education, retail and residential.
View our acoustic lighting collection ? https://bit.ly/3fQUltQ
Find out more about Steon Lighting on their member profile page here