Made in Britain CEO, John Pearce delivered the keynote opening speech at the Manufacturing & Supply Chain Conference at the Arena MK, Milton Keynes on Thursday, 20th April 2023, addressing the current status of British manufacturing and highlighting the importance of supporting homegrown supply chain businesses.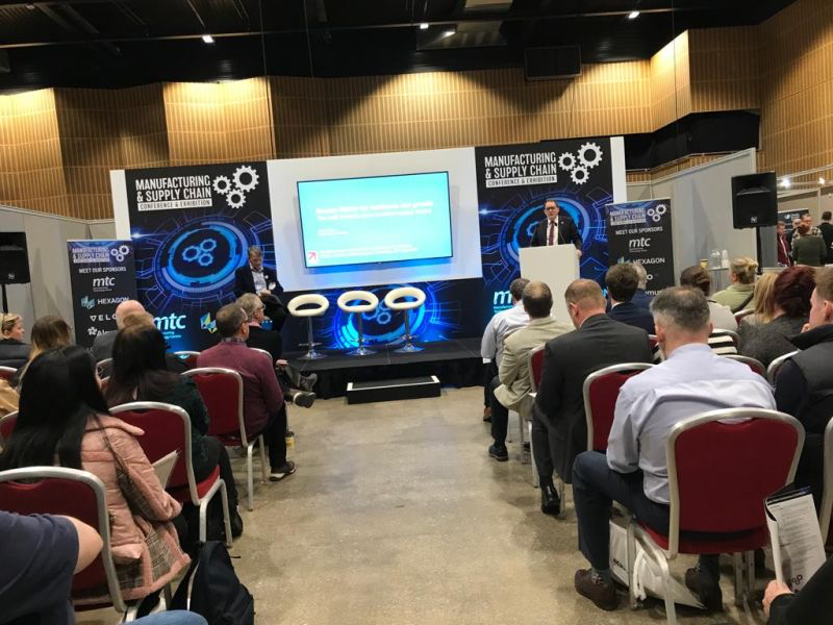 Mr Pearce urged conference attendees to support homegrown manufacturers by choosing products made in Britain. He emphasised that as consumers, we have the power to drive change by making intentional purchasing decisions. By choosing to buy products made in the UK, we support our economy's growth, creating more job opportunities and fostering innovation. He went on to explain how buying locally-produced goods had significant environmental benefits with examples from three members Beaver Bridges, Fracino and Furnitubes, all of which have made significant investments in local supply chains to localise more their overall supply chain profile
"Products made closer to where they're needed results in lower transportation emissions, less energy consumption, and less waste. By supporting local manufacturers, we can also reduce our carbon footprint and contribute to a more sustainable future."
In conclusion, the keynote speech emphasised the significant role of manufacturing businesses in building a resilient economy in unpredictable global economy. In supporting homegrown manufacturers by choosing to buy British-made products, consumers can drive manufacturing growth, generate new job opportunities, and help create a more sustainable future.
Save the date
Made in Britain will be chairing a panel discussion at the Northern Ireland Manufacturing & Supply Chain Conference on 22 June 2023 at the TEC, Belfast.
The event opens at 09:00. Registration is here