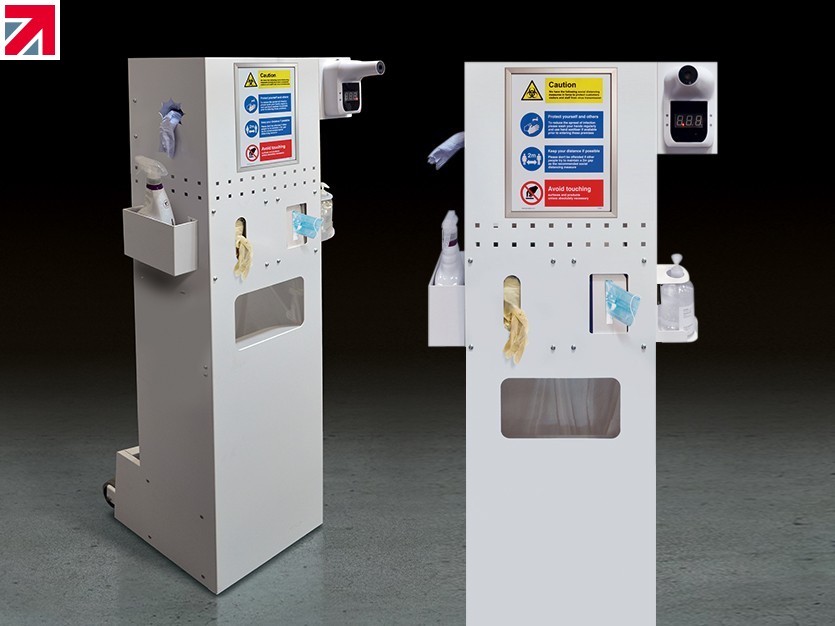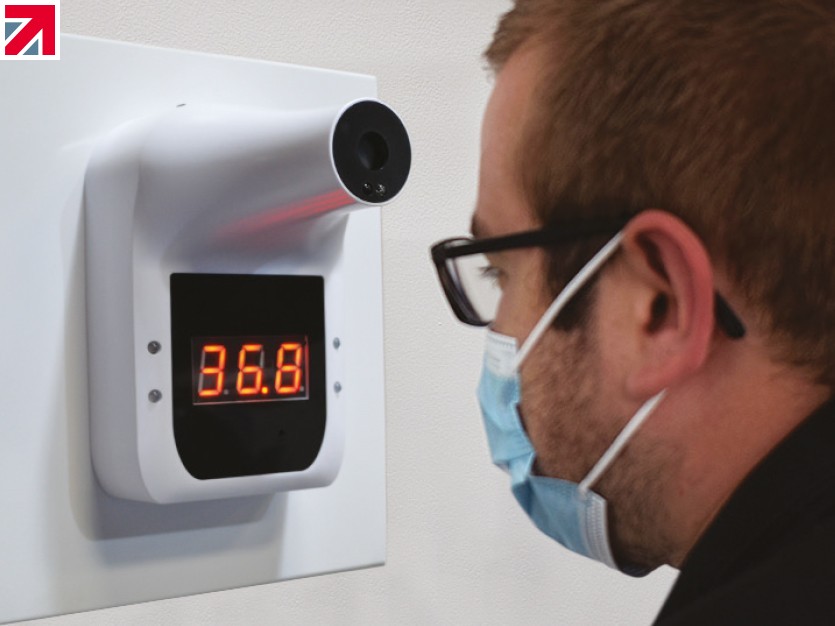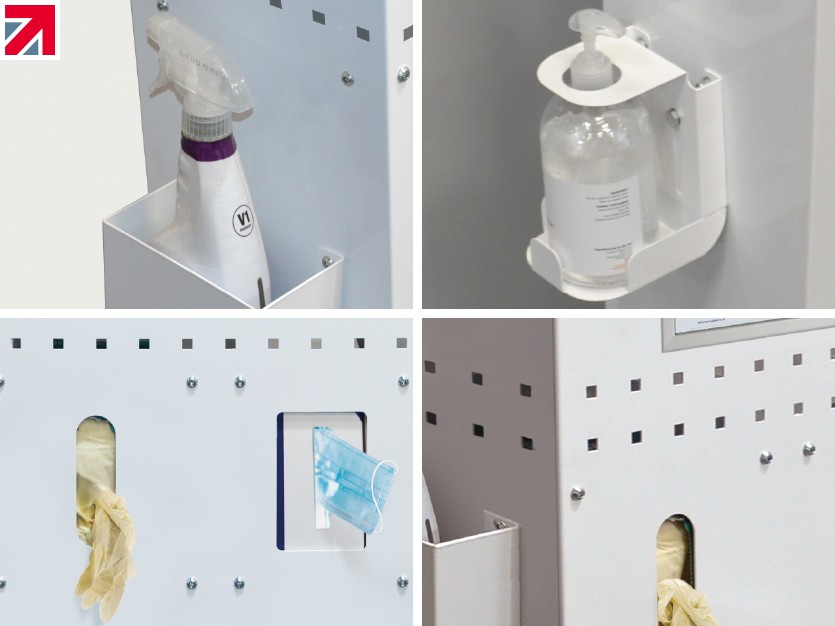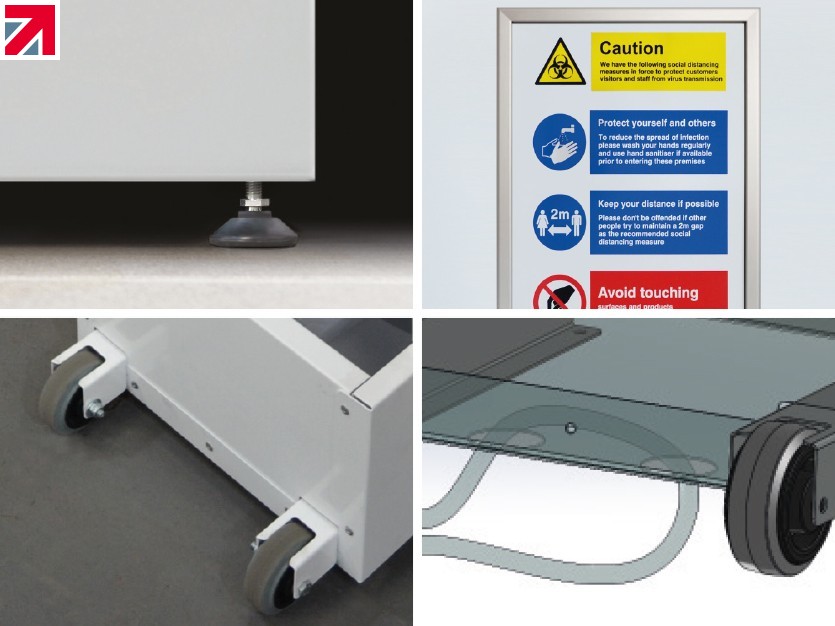 Everyone is well aware of how vital it is to keep workplaces sanitised, to minimise the risk of spreading COVID-19 among workers, their families and the wider community.
For this reason, Dura have applied their award-winning furniture design expertise to creating a specialised Sanitisation Station, which has already received keen attention from customers and distributors worldwide.
Designed and manufactured here in the UK, the product houses all common hygiene tools in a SINGLE mobile unit, offering a comprehensive and convenient solution for workshops or retail businesses as they apply their new hygiene procedures.
The unit includes dispensers for hand cleaning and PPE, along with waste management, and is finished in an antimicrobial paint, to provide yet another line of protection.
A key feature is the option of an infrared forehead thermometer. This hands-free body temperature scanner allows individuals to be checked quickly, without the need for close contact. The Sanitisation Station can be relocated easily, with adjustable feet for stability and a security chain if used in an unmonitored place.
Dura believe this unit will be a handy tool in helping industry stay COVID-secure and remain productive, while we all combine our efforts to resolve the pandemic.
To read more about this and many other product developments, visit the Dura member profile page here.
Find out more about Dura Ltd on their member profile page here