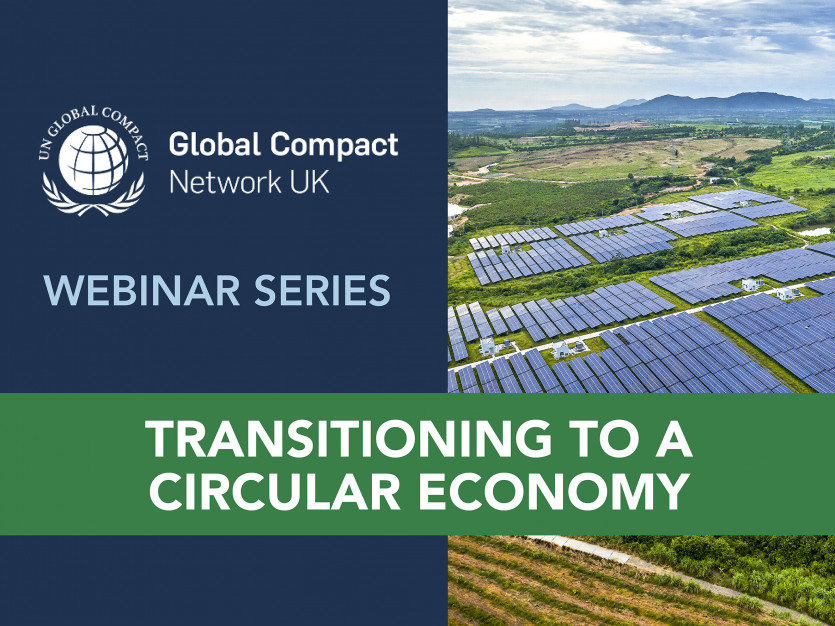 Made in Britain is a champion of circularity and the circular economy among our members. We believe that circular businesses, where resources and materials are reused, are the businesses that will thrive in the future of manufacturing. It's all part of our mission to help manufacturers become more sustainable

To help our members take advantage of circular business models, we're sharing a six-part series hosted by UN Global Compact (UNGC) UK, 'Transitioning to a Circular Economy'.
Running from February to April 2023, the series explores the challenges and opportunities in transitioning to a circular economy, including:
• Built Environment (Wed 8th Feb, 14:00 to 15:30 GMT)
• Critical Metals and Minerals (Wed 22nd Feb, 14:00 to 15:30 GMT)
• Electronics (Wed 8th March, 14:00 to 15:30 GMT)
• Packaging (Wed 22nd March, 14:00 to 15:30 GMT)
• Food and Agriculture (Wed 5th April, 14:00 to 15:30 GMT)
• Fashion and Textiles (Wed 19th April, 14:00 to 15:30 GMT)


Each session shares insights from expert speakers and best-practice case studies exploring how leading businesses are driving the circular economy transition and unlocking new business opportunities.

Sign up to the series.

Green Growth Programme
Interested in finding out more about how to do business sustainably? Join Made in Britain's Green Growth Programme to learn more about sustainable business. Members from across the manufacturing sector have been building competitive advantage through taking the Green Growth Assessment and enrolling in the Green Growth Programme. You can join them here.