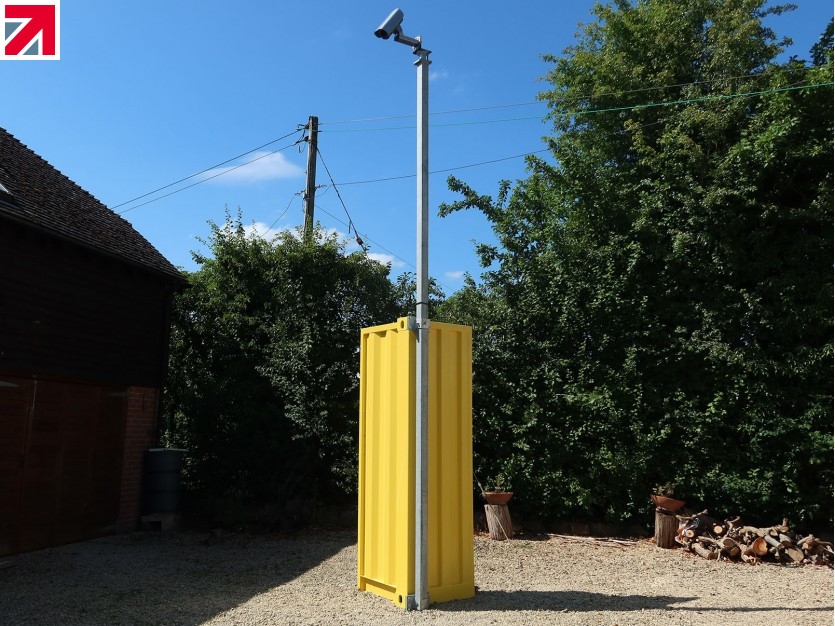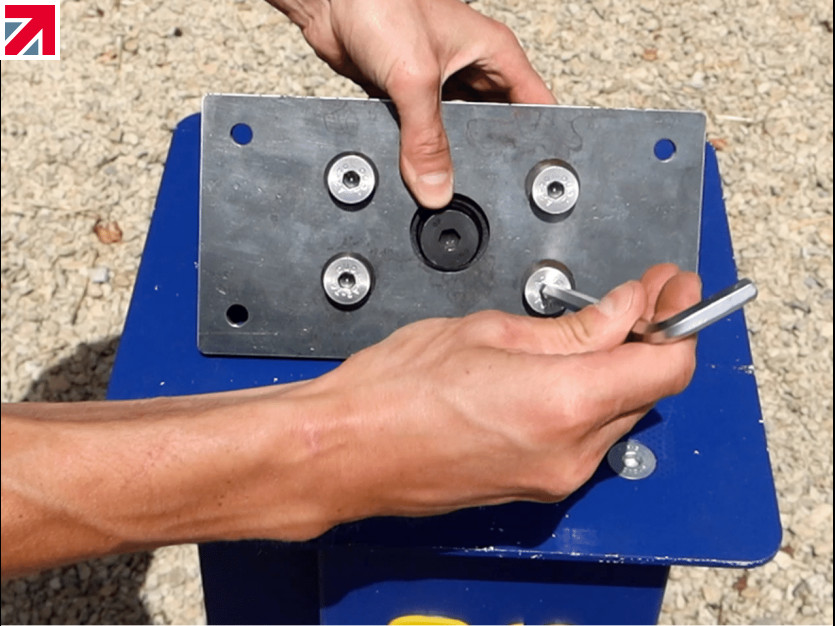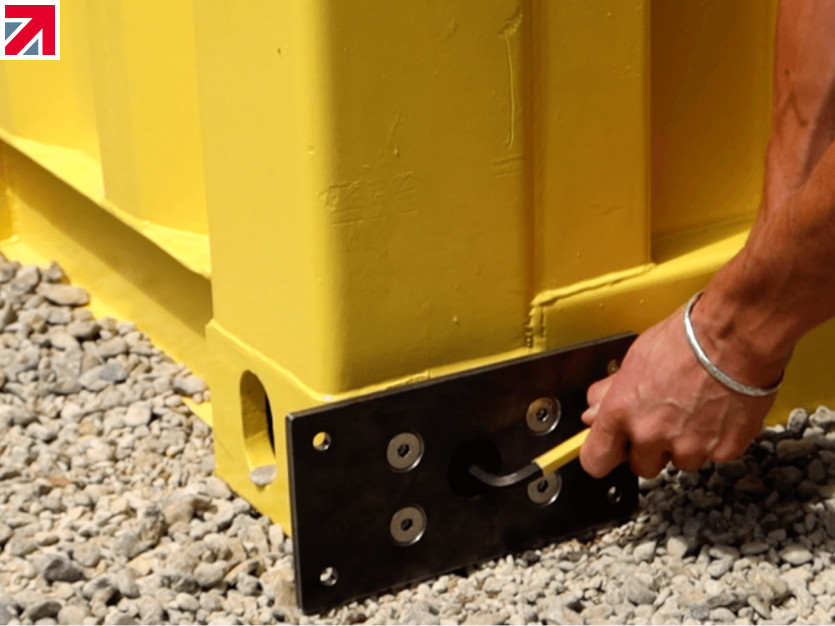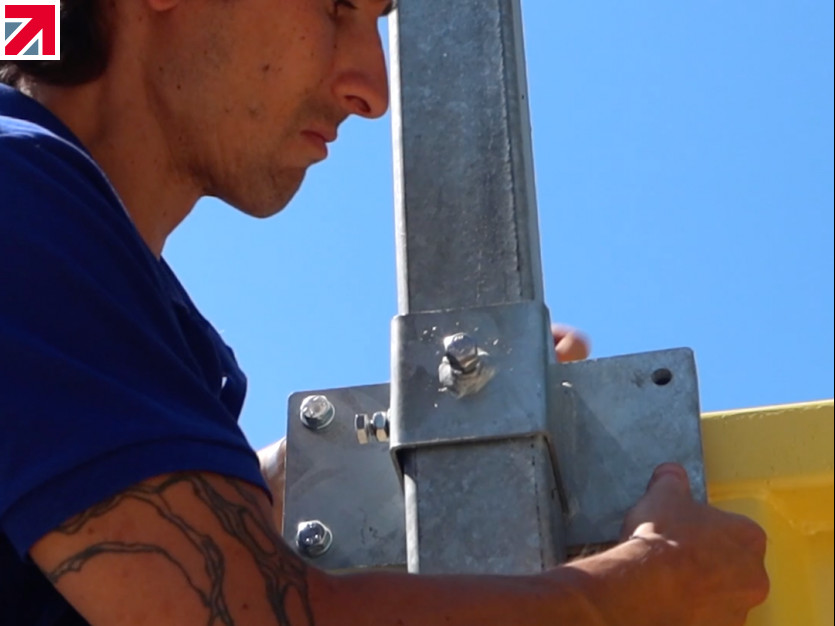 Domino Clamps - The smartest way to attach almost anything to shipping containers.
WITH the long, dark evenings comes the need to step up your site security and consider your staff safety. CCTV monitoring around your production facility, external walkways and car parks is a strong deterrent to thieves. Whether you're trying to keep an eye on your self-storage facility or maintain security overnight on a building site, it's easy to see why using a shipping container as structural ballast for a CCTV tower would be useful.
Domino Clamps has teamed up with two other British manufacturers of CCTV products to bring you a sturdy, highly engineered solution which brings together some of the best of British manufacturing. So thanks to 360 Vision who have provided the camera, some footage of which you will see at the beginning of the video in our how-to blog, and Altron, whose CCTV tower we have used in the video and which will be available as part of our CCTV tower kit.
WHY MOUNT A CCTV UP HIGH?
When lifted to height, a CCTV will capture a larger area, providing greater security as it allows visibility of the whole area. In addition, this also keeps the camera out of reach and less likely to be tampered with or vandalised.
WHAT YOU'LL NEED
With the Domino CCTV kit, you'll have everything you need to secure your CCTV camera and pole to your shipping container. Domino teamed up with British CCTV accessories and hardware manufacturer Altron to connect its ACP range of CCTV poles to shipping containers. Currently, you have a choice of a 4m or 5m pole and a bracket to attach one, two, three or four cameras to it.
Watch the Domino Clamps how-to video to see how it's done:
For more information regarding Domino Clamps or to discuss specific requirements please email hello@dominoclamps.com
Find out more about Domino Clamps on their member profile page here
Find out more about Domino Clamps on their member profile page here