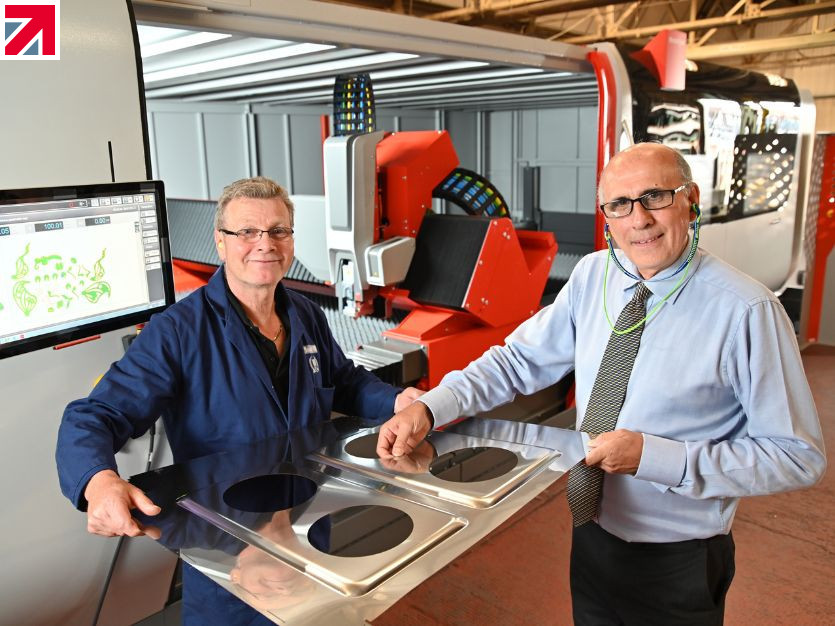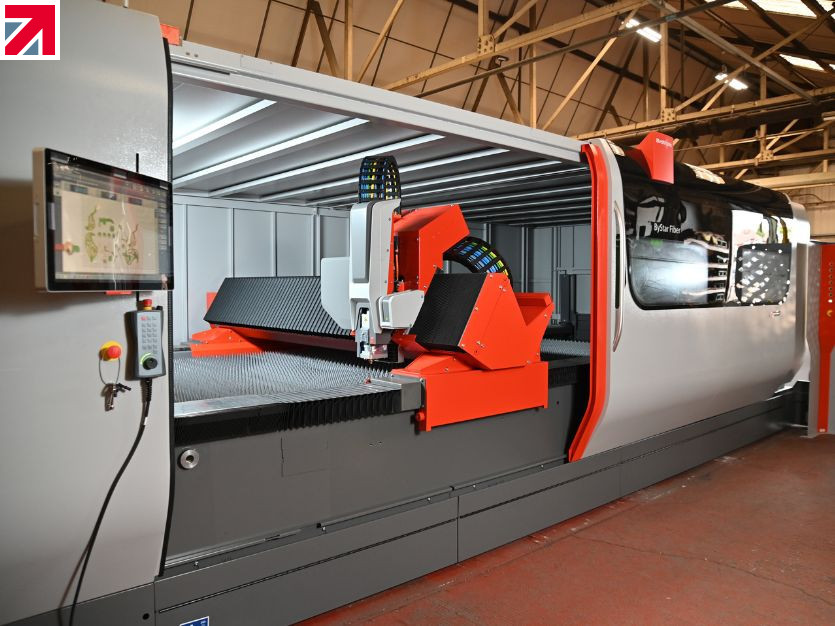 Pland Stainless is a Leeds based manufacturer of commercial stainless-steel products. They put a part of their success down to their employee retention record, which is well above average with many employees achieving over 30 years of service with the business. Pland employs traditional skilled tradesmen and regularly recruits apprentices to learn and continue these skills. It's this experience and knowledge that gives them a competitive advantage, especially with such a large range of specialist products and a growing proportion of bespoke designs they create and manufacture.
We talked with the Laser Cutting team at Pland. From left to right: Robin Hardcastle, Karl Skirrow and Glenn Sykes, who together have over 60 years of experience working at Pland.
Robin, who has the longest service, joined Pland straight from school and worked in many departments gaining lots of manufacturing experience before settling down in the Technical team working largely on CAD systems. It's this team that feed works orders through to the laser cutting duo of Karl and Glenn for further processing. It's the laser cutter's role to interpret the Works order for a particular product and work with the technical team to select the best steel size to minimise waste. They check raw material stock and move the material, by either forklift truck or crane to one of the laser cutting machines, then initiate the correct program to complete the process before passing it on to the next team for completion. The role is very varied, largely because of the huge range of products manufactured at Pland and the calculations made to ensure it is right first time.
Karl and Glenn work closely together and have done for many years so they make a great team. Both had previous working experience in an engineering environment, Karl worked in a tannery on machinery and Glenn had previous engineering experience within a garage door business and had also worked with chemicals. They are keen to stress that whilst this prior experience was useful for settling into the manufacturing environment, their skills can be learnt on the job. The key is to be flexible, numerate, pay attention to detail and enjoy a role with variety.
The role has changed over the years as new and more advanced equipment has been purchased. With each new piece of machinery comes a big learning curve for them to go through even with all the experience they bring, so enjoying change and variety is a key requirement for the job. They are also keen to point out that school leavers should not be put off if they feel that math's is not their strong subject. Whilst math's is a big part of the role, it is "common sense math's" that is required which is something that can be learnt on the job.
Manufacturing and engineering businesses can offer school leavers great career opportunities. They have a selection of desk based and manual roles and with on-the-job training many employees that may have started in an unskilled roll become semi-skilled and then skilled over the years as experience and, if required, work-based qualifications are earned. Successful manufacturers rely heavily on teamwork, where all roles are important, and everyone pulls together with their different strengths, abilities and drive to deliver a product solution for their customers. The roles vary a lot, some are complex to master and others require lots of attention to detail, but all are key and important to the business, so there really is something to suit all.
Pland has a long-standing reputation for producing stainless steel products mainly for the commercial market. Their products are targeted at many sectors including healthcare, sanitaryware, washrooms, laboratory, education, catering, janitorial and a large proportion of what they make is for OEM, components for products.
Check out their website at www.plandstainless.co.uk or contact Pland Stainless on tel: 0113 263 4184.
Find out more about Pland Stainless Ltd on their member profile page here