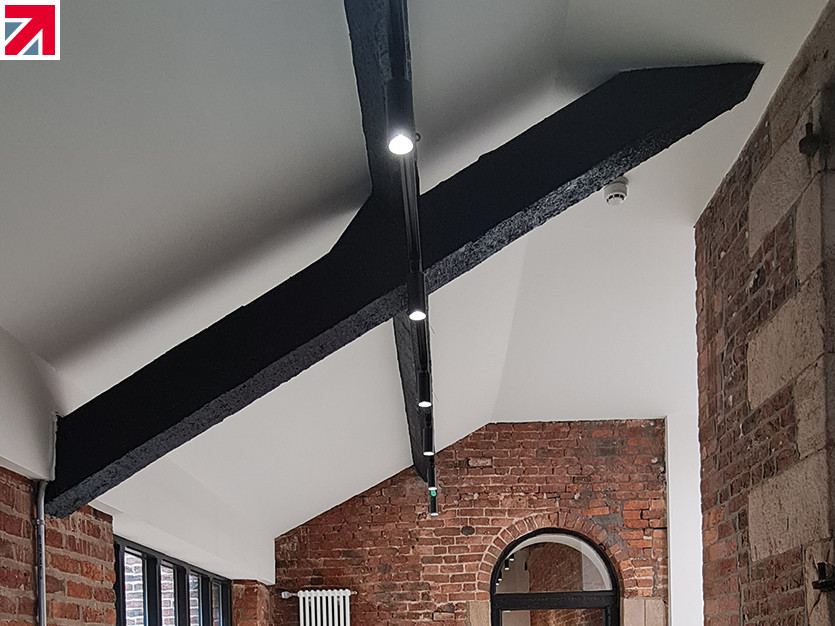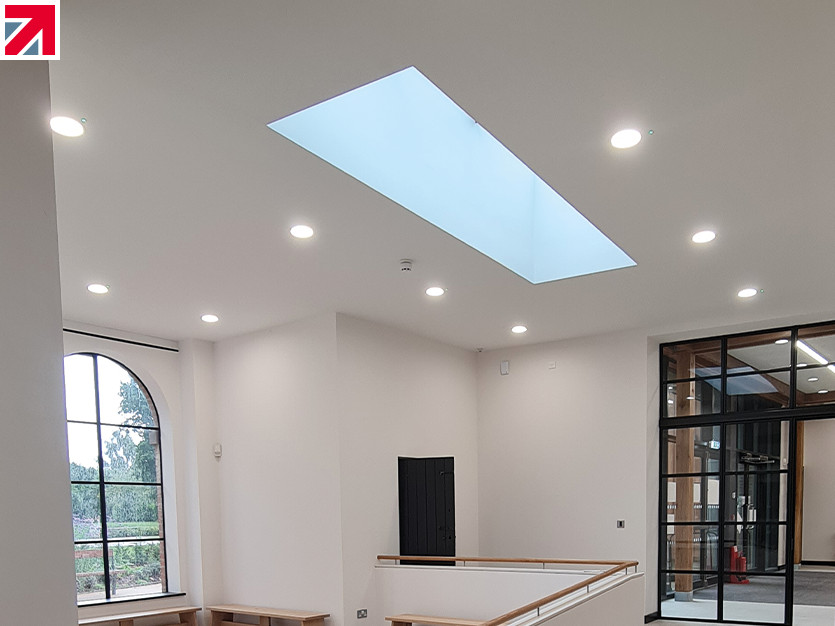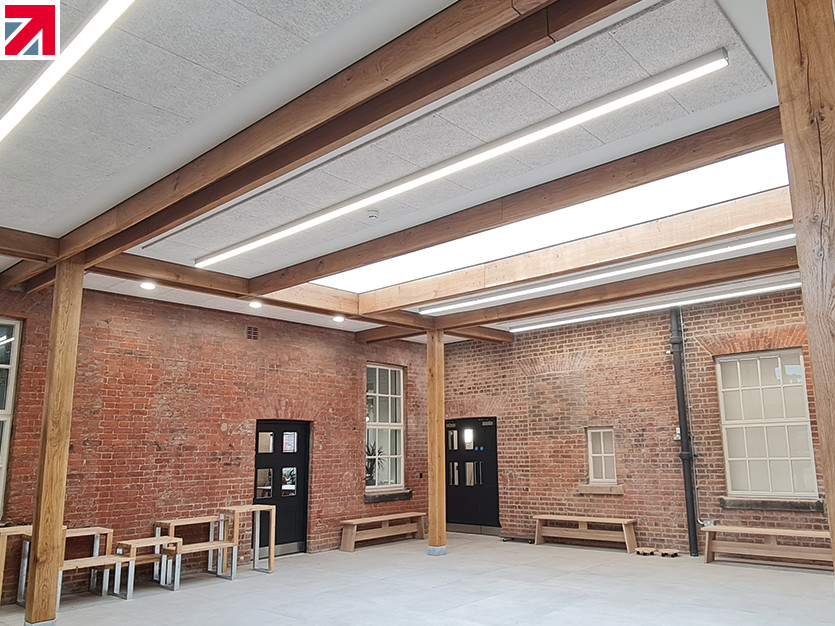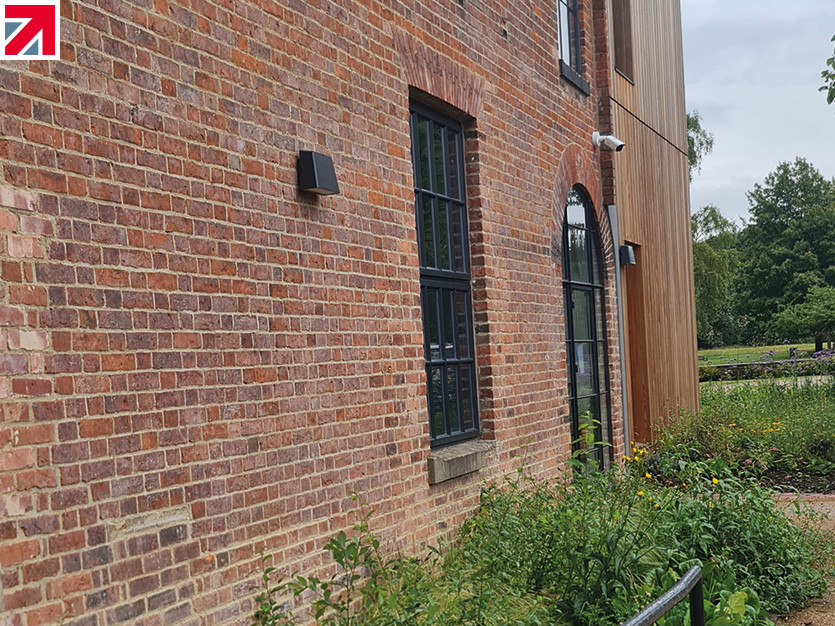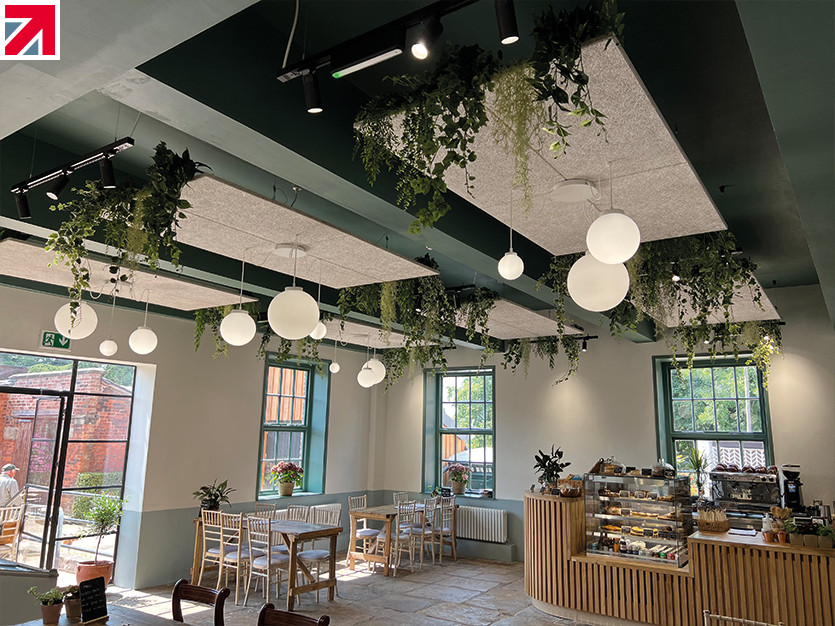 Worden Hall is a grade II listed building located within the Green Flag Award winning Worden Park own and operated by South Ribble Borough Council.
South Ribble Borough Council's refurbishment of the Hall is set to bring the building back to life having been unused for over seven years and being left in a state of disrepair. Over £2 million has been invested into the exciting, ground-breaking refurbishment project which will see Worden Hall transform into a flexible community and event space which can be enjoyed by future generations.
Worden Hall enlisted the services of JRB Environmental to undertake the mechanical and electrical specification of the project. JRB designed the new lighting layout and specified Steon luminaires throughout the Hall.
BRIEF
The development of Worden Hall has been designed to celebrate and enhance key architectural features of the existing building. With this in mind, JRB designed the lighting scheme with Steon luminaires which would complement the historical features within the new and existing areas within the Hall.
Steon luminaires were specified for installation within the café, lobby, corridors, hall, offices, WCs, plant rooms and external walls around the building.
SOLUTION
For installation in the Courtyard Hall, Steon supplied the Niko LED in bespoke 3900mm lengths. These luminaires were installed in the centre of the room whilst the Petrus Midi LED downlighters were mounted around the perimeter of the room.
To complement the existing wooden beams within the lobby, Steon supplied suspended black tri-track and Bulleto Mini LED spotlights complete with DALI dimming.
The entrance foyer was fitted with a range of standard and emergency Piras LED pin spots.
The Petrus LED downlighters were selected for all corridor and WCs. These luminaires were manufactured with MIC 1 sensors to prevent unnecessary illumination by only switching on when presence is detected. This intelligent control is an effective energy saving method which will allow Worden Hall to benefit from reduced energy costs.
Throughout other parts of Worden Hall, Steon delivered a mixture of surface mounted Piras LED and Veston LED dedicated emergency luminaires.
In interest of enhancing the aesthetics of the café, JRB specified the Globo LED pendant from within Steon's contemporary Luxace® brand. These decorative pendants create a striking focal point as well as delivering impressive lumen outputs.
Steon's Harrier Midi LED was supplied in emergency for application around the exterior of the building. This IP66 rated wall pack is the ideal solution as the Harrier delivers produces zero upward light, preventing unnecessary light pollution at Worden Hall.
OUTCOME
The new lighting solution has enhanced the architectural features of Worden Hall and created a seamless transition between the existing areas and the new extension.
Worden Hall will now benefit from a lighting installation with almost no maintenance demands. Steon's LED luminaires boast reliability and energy efficiency which will help to reduce operational costs as well as promoting sustainability.
TESTIMONIAL

"The project involved the full refurbishment of Worden Hall, including the rewiring and replacement of the existing lighting. The multifunctional spaces called for a variety of lighting solutions. Luminaires were specifically chosen to complement the architectural features and create a warm welcoming environment. Steon's range of LED luminaires provided the perfect solutions, and the finished refurbishment did not disappoint. I think it would be fair to say the whole team were very impressed with the completed refurbishment ."
View full results here: https://bit.ly/3LVW5kf
Find out more about Steon Lighting on their member profile page here