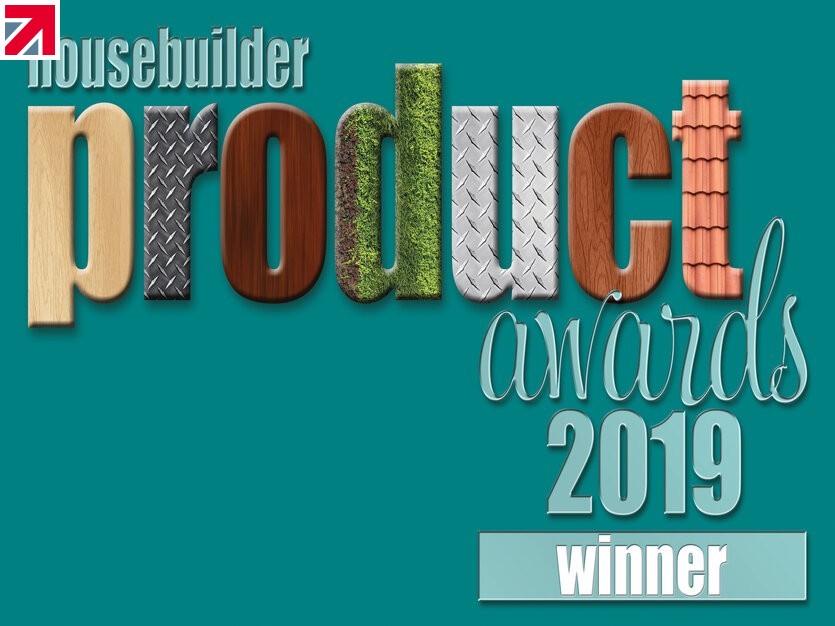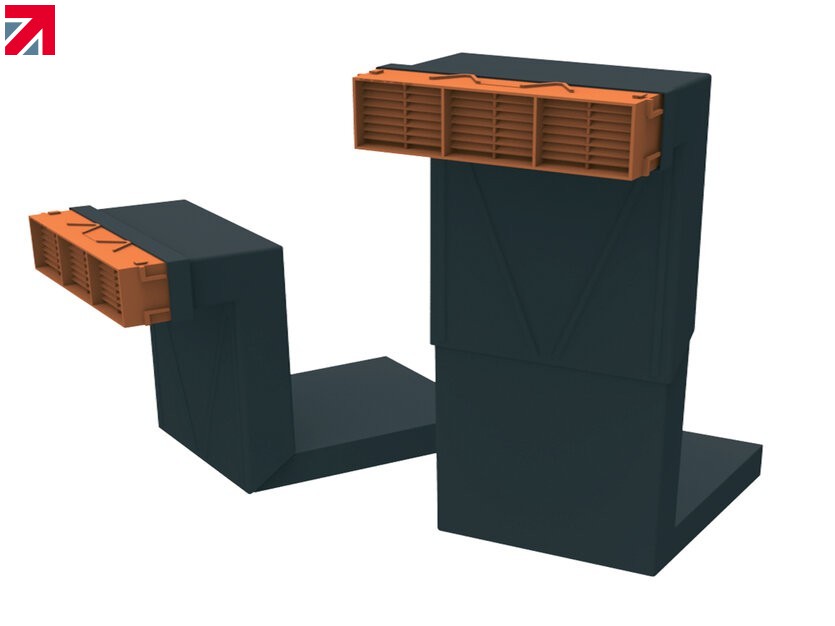 Manthorpe Building Products
In Victorian times, suspended timbers tended to be used in most rooms, but rudimentary solid floors were still popular in areas such as kitchens and hallways. However, by the 1930s, solid concrete floors became the norm, right up until the advent of modern block and beam suspended concrete floors in the late 1990s.
Since then suspended concrete floors have become popular in UK house construction. It is an economical option due to off-site manufacture of the beams and blocks, fast assembly and little requirement for specialist labour or equipment. The installation of a beam and block floor is not usually weather dependent and therefore specifying this form of construction can reduce site delays that other methods might encounter.
With the increasing popularity of these modern methods of construction traditional vents are no longer considered practical. Increased depths of thermal insulation are being used in suspended floors along with an ever-growing width of wall cavities to accommodate the greater amounts of insulation placed within them, mainly driven by Part L of the Building Regulations and other standards. This has resulted in clear access vertically to the underfloor void being as much as 6 or 7 brick courses (525mm) below the level of an airbrick and potentially as much as 350mm horizontally from the outer face of the external leaf.
Subsequently, traditional, older designed Underfloor vents, are no longer able to fully penetrate through into the underfloor void on their own, making them prone to difficulties during installation, preventing ventilation of the floor void which can become a collection point for Condensation, harmful and potentially explosive gases.
Consequently groundworkers face the daily challenge where very many underfloor ventilators will not be able to achieve this access without the use of additional vertical and horizontal extension sleeves, resulting in the fixing of the components being more time consuming and labour intense, which not only increases the margin for errors in installation, but also has an impact on cost and the amount of components required.
Working with leading block and beam manufacturers and utilising the latest rapid prototyping techniques, Manthorpe's development team were able to identify the features required to produce a more up-to-date solution. As a result of this collaboration, the G965 Dual Extended Telescopic Underfloor Vent eliminates the need for vertical extension sleeves, in most modern details, and on-site modifications to improve the joins between the vent and accessory units.
The Underfloor Vents are manufactured to offer the greatest vertical telescopic adjustment on the market between 5-8 brick courses, the standard being 3-5, the horizontal outlet can bridge an overall wall thickness of 350mm, so no additional extensions are required, in most modern details, keeping installation quick, simple and free of error.
Designed to meet the requirements of the relevant Building Regulations Approved Document C 4.19, NHBC Standards 5.2.10, BS5250:2011 and BRE guidance, the product is of a strong and durable nature for added assurance and integrity once in position, enabling our customers to reap the benefit of a well-designed, functional and user-orientated product which meets modern building requirements.
For further information, or if you would like to see a sample, please contact Manthorpe Building Products on 01773 303030 or mbp.care@manthorpebp.co.uk
Find out more about Manthorpe Building Products on their member profile page here