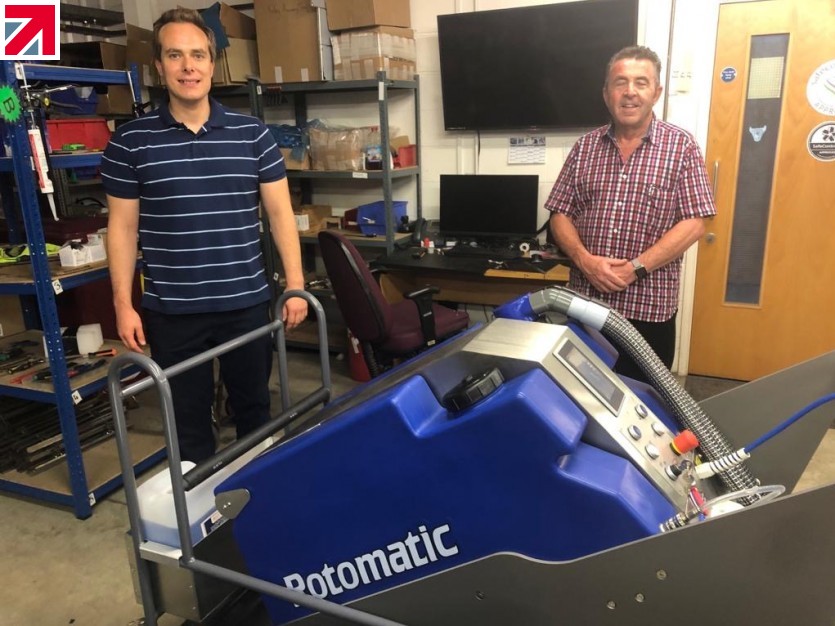 On 24th September 2020, David Johnston, member of parliament for Wantage, paid a visit to the premises of Rosemor International in Wallingford, Oxfordshire where he was welcomed by Efi Rosen the Managing Director of Rosemor.
Efi demonstrated Rosemor's unique range of escalator and travelator cleaners. David was surprised to learn that these products were manufactured in the U.K. and sold to over 59 countries around the world. All products are approved to BSI9001 and TUV standards.
In these challenging times, cleaning has become more important than ever. Deep cleaning done in a professional way is essential. Planning of cleanliness and hygiene is something that just cannot be ignored nowadays.
Rosemor has two leading products. The first is the Rotamatic which can clean both the horizontal and vertical steps of an escalator. The second is the new automatic deep cleaner for horizontal travelators. Both machines are very easy to use with a diagnostic process. The Rotamatic also comes with a flat screen and self-cleaning mode.
Customers have been incredibly happy with the machines and impressed with the results that have been achieved and the support they have received from Rosemor.
Rosemor's motto is "Rosemor Cares More" and testimonials from customers and repeat sales back that up.
More information on Rosemor's products can be found at www.rosemor.com
Find out more about Rosemor International Ltd on their member profile page here
Find out more about Rosemor International Ltd on their member profile page here