Between 1 October 2018 and 30 November 2018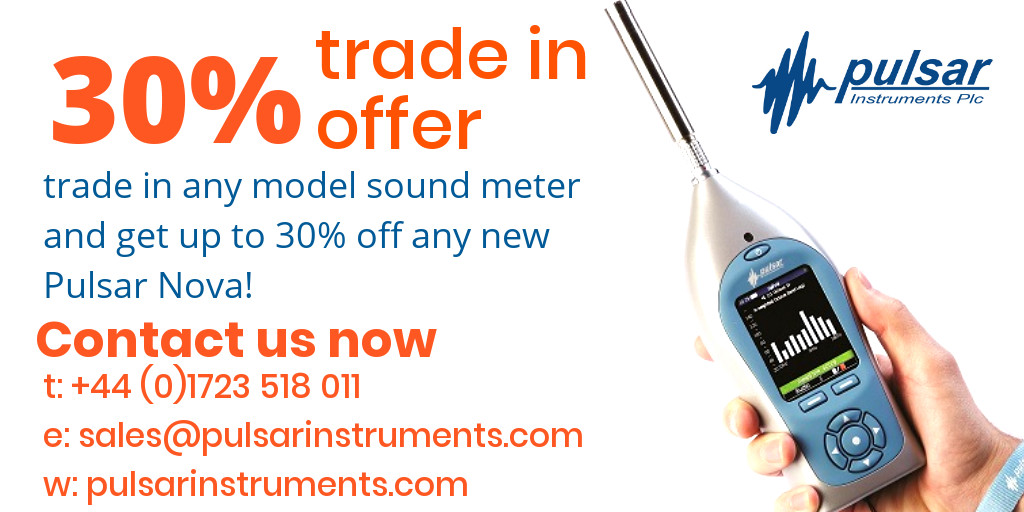 Trade in any age, make or model of sound meter for a brand new Pulsar Nova or Pulsar Nova Noise measurement kit and save up to 30%.
Simply contact Pulsar to tell them which sound meter you have. They will then offer you our special Nova trade-in price.
Call 01723 518011 or Email: sales@pulsarinstruments.com
About the Pulsar Nova
Whilst there are many noise meters on the market, the fantastic range of Pulsar Nova sound meters are different.
· British-made
· Compliant
· Accurate
· Robust
· Easy to use
They are ideal for noise at work measurements, and can also be used for environmental noise measurement.
They are fitted with 30+ hours exceptional battery life and come complete with the Pulsar AnalyzerPlus software which allows you to analyse your measurements.
All Nova sound meters come with a Free 7 year warranty.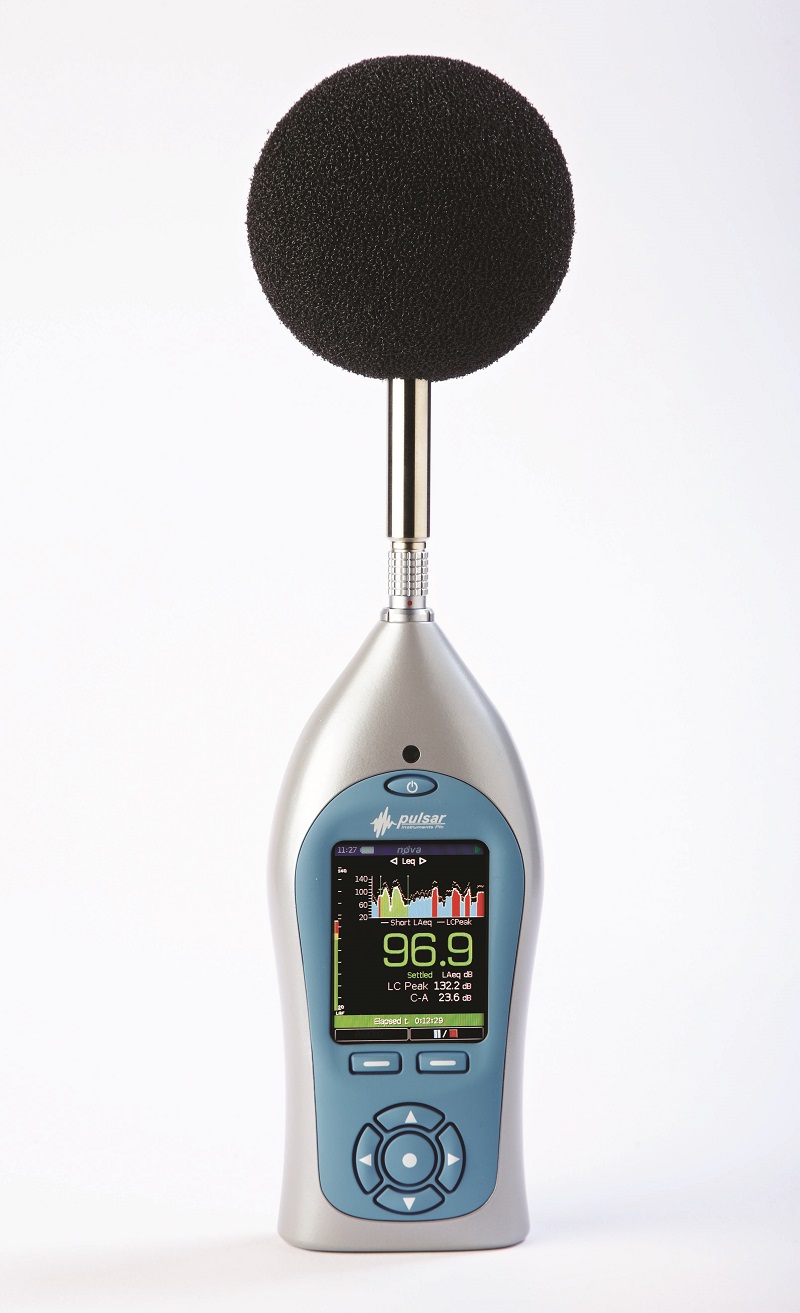 Find out more about this fantastic sound meter here.
Terms and conditions
Here's the small print! Offer only open to UK customers.
Offer runs from 1 October 2018 to 30 November 2018. Any make and model is accepted for exchange. Offer applicable for new Pulsar Nova sound meters and Nova noise measurement kits. Not for use with any other promotional offer. Does not include discount on Pulsar's outdoor measurement kits. Payment will be required in advance of delivery of your new Pulsar Nova sound meter.
Please contact us for further information.