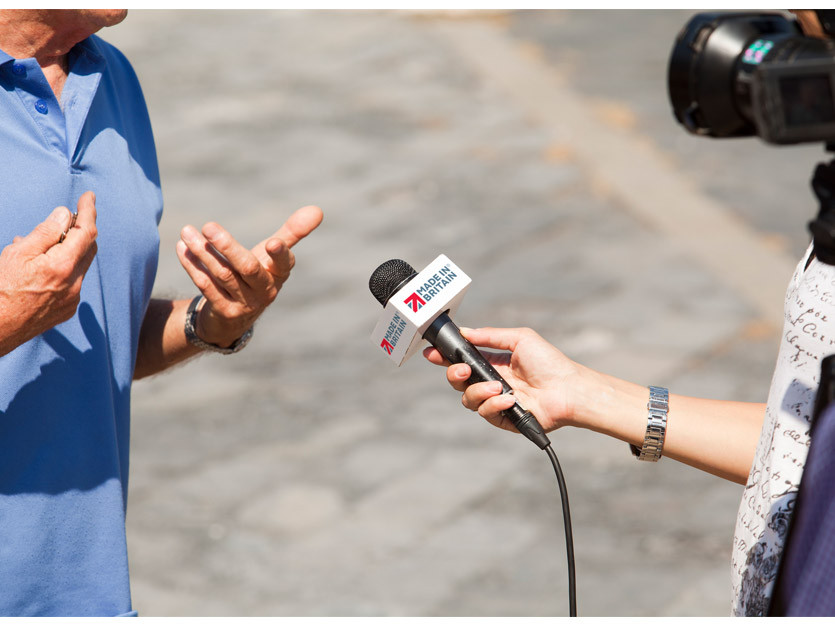 MADE in Britain is getting several requests from the media for access to its members. TV crews want to film in factories and journalists want to talk to manufacturing experts.
If you're interested in sharing your thoughts with the press and your manufacturing facilities with the cameras, media coverage can offer valuable exposure and publicity for your business.
If you have a strong belief in British manufacturing, opinions on the way industry could be run, ideas on how the government can help or how a 'buy British' campaign might work or what can be done to protect manufacturing jobs or to stimulate innovation and growth… we want to hear from you! And if you can put in a good word for Made in Britain, of course, so much the better.
We want to hear from companies who can speak on all the above subjects and more. We want companies from around Britain because local news is just as important as national news and businesses across the country deserve to get their voices heard.
Be prepared to welcome photographers and TV crews; you don't have to let them see everything, but factories will provide context and colour and will help media to tell your story.
If your company has a media spokesperson, or you want to be one, please send a name, company info, job role and contact details (email, mobile phone number, Twitter account and LinkedIn details) to editor@madeinbritain.org. Made in Britain will never share your contact details without your permission.