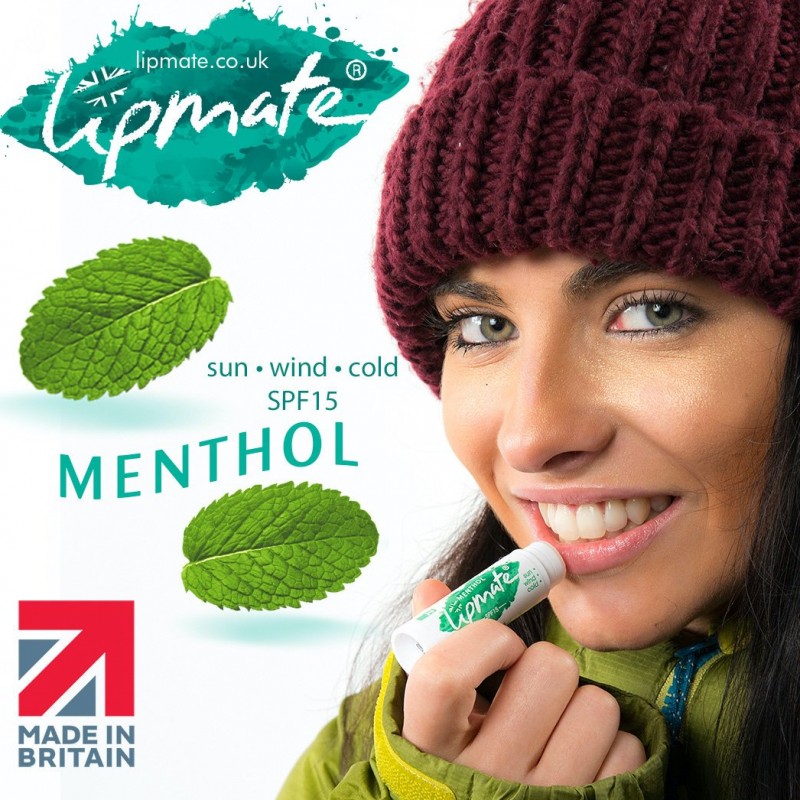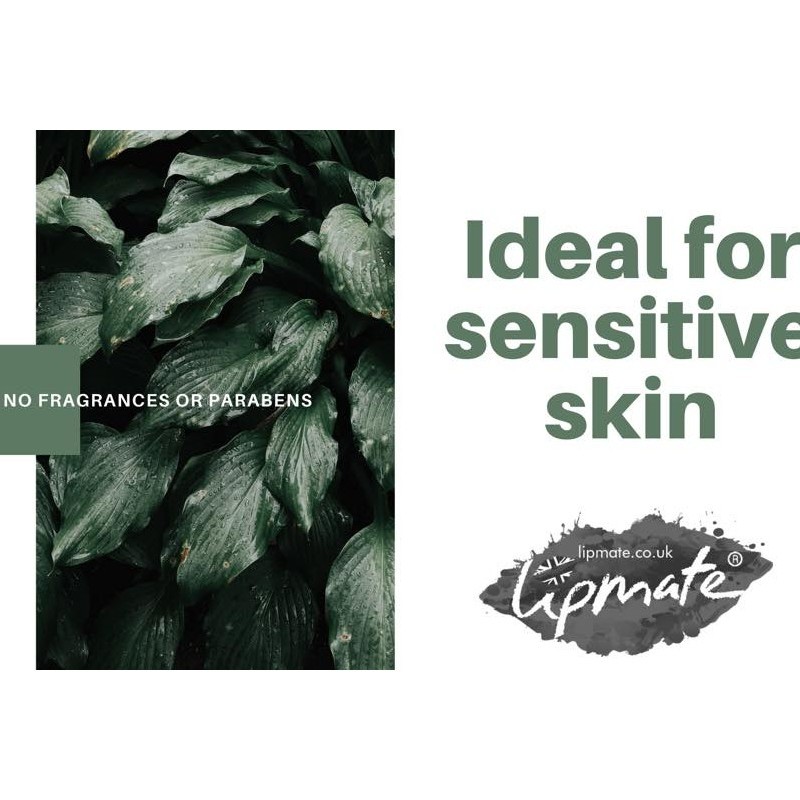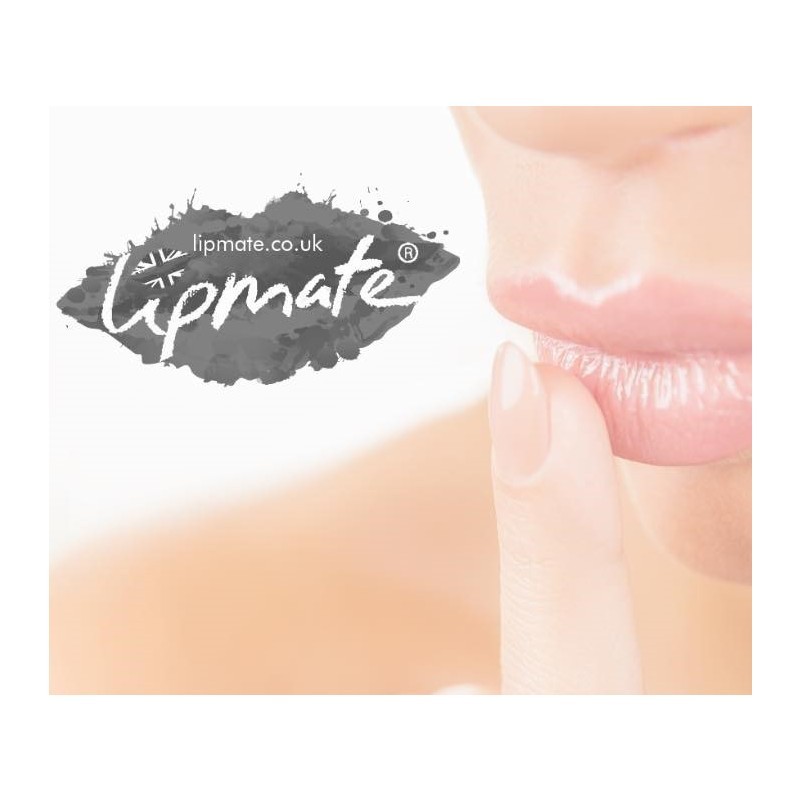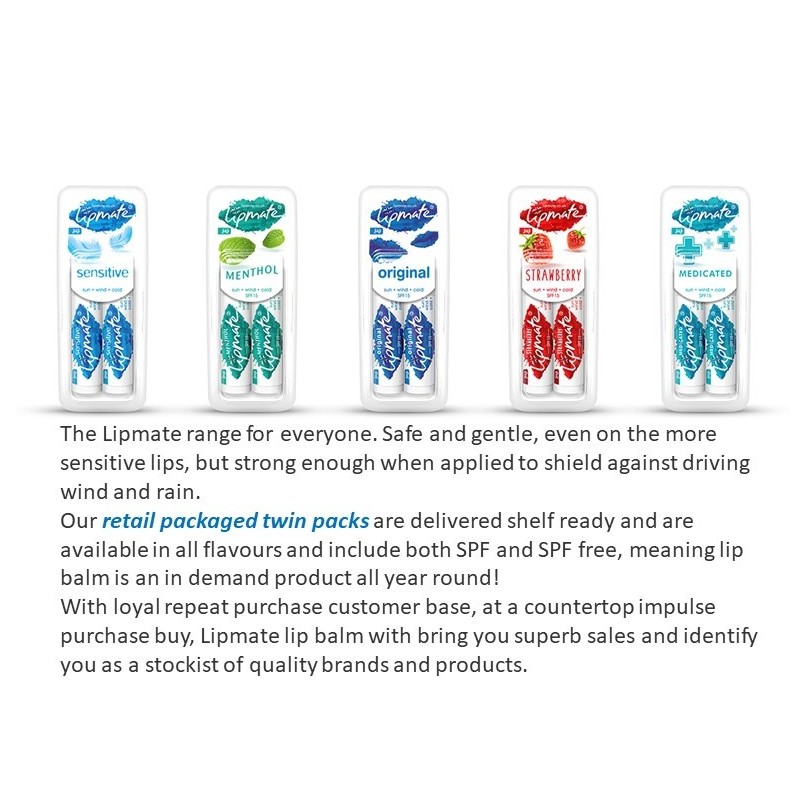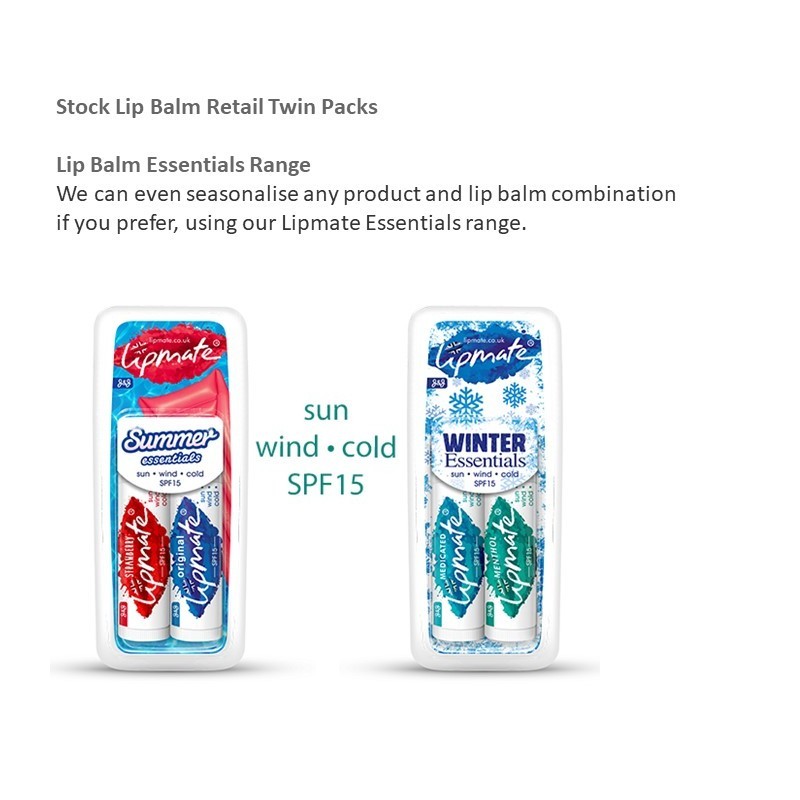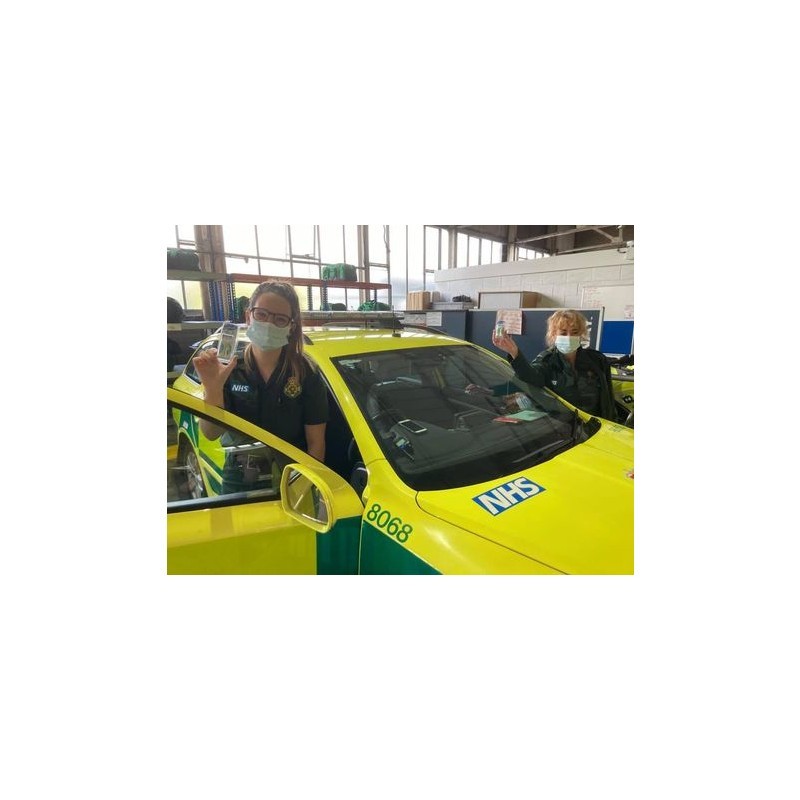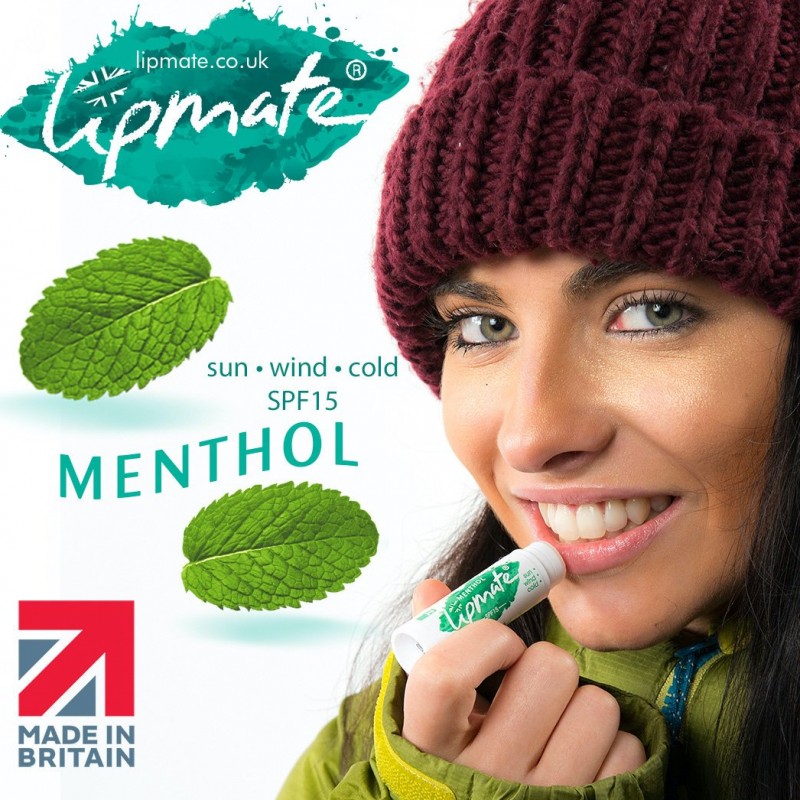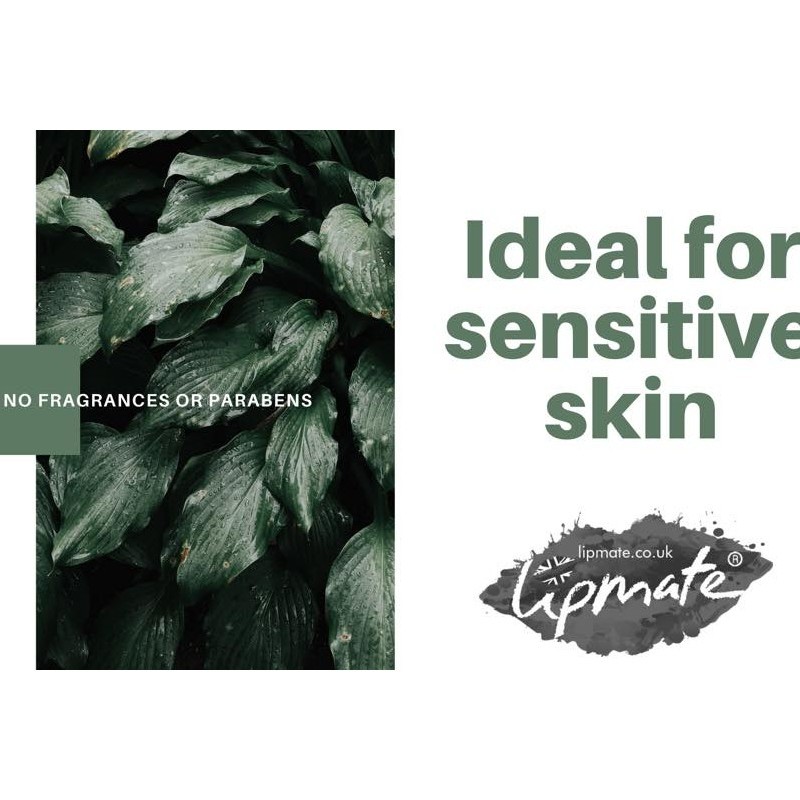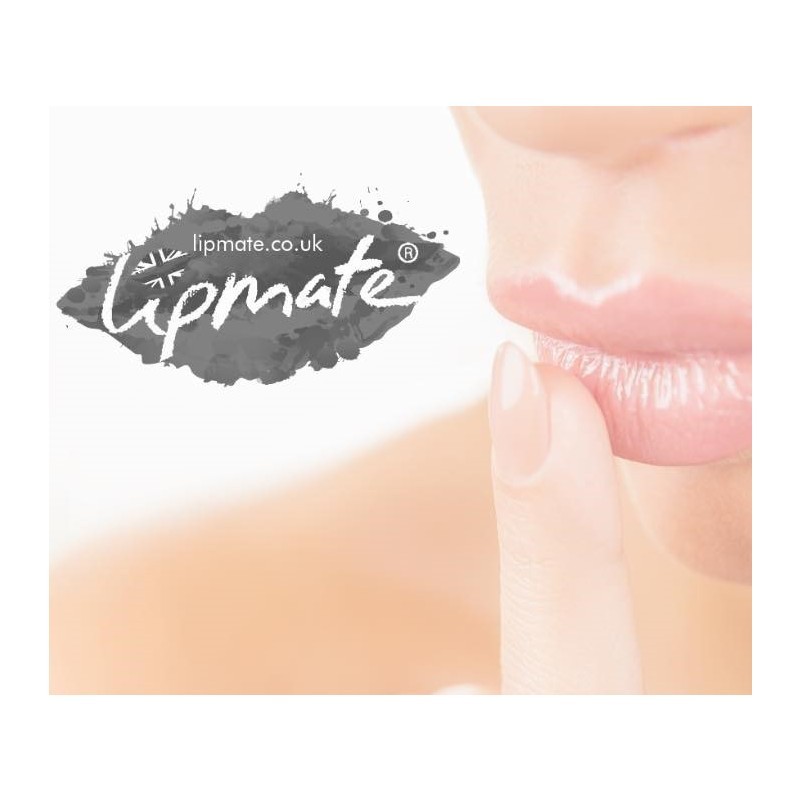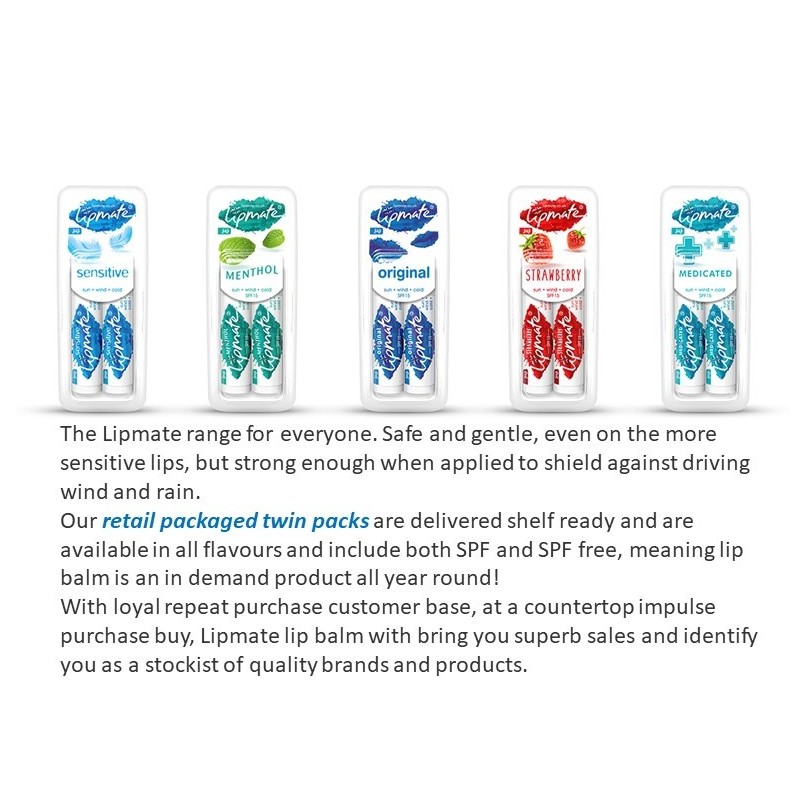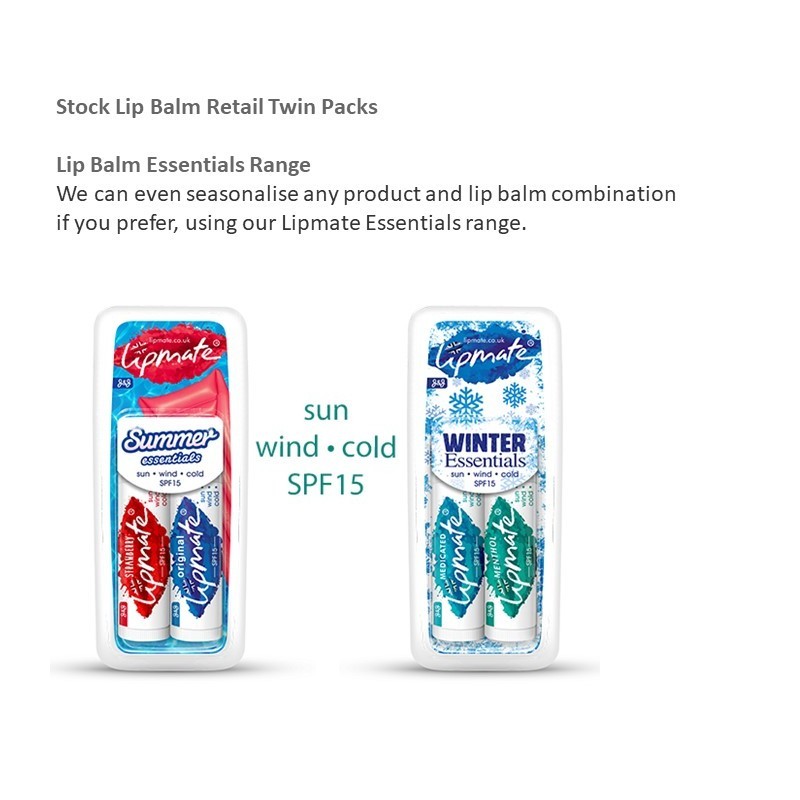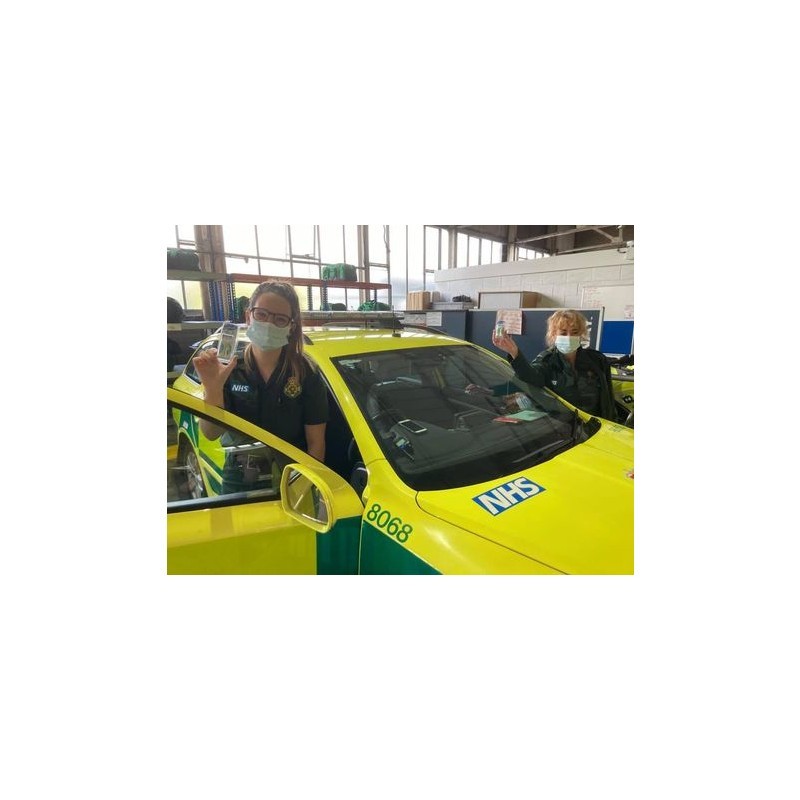 Product Buying Options
Product Capacity: Currently 50k per week but is extendable
Minimum Order Quantity: On line orders - Packs of 10
Additional Sales Information: On Line using our shop Or contact us for Retail Ready options including Blister Packing and Carton Packing with your Private Brand Label or our Lipmate Brand
Product Description
Before we began producing our high quality Lipmate lip balms, we supplied more than 40 million lip balm containers to customers throughout the UK and worldwide.
Our experience in the pharmaceutical, cosmetic and health and beauty markets allowed us to create what we believe is an industry-leading product.
Lipmate has now been available from most major retailers for more than 15 years.
We're very proud to manufacture such a quality lip balm product entirely in the UK, despite strong competition from imported brands.
Our new improved Lipmate has been formulated and tested to meet and exceed the latest cosmetic regulations, offering an advanced blend of moisturising ingredients.
We currently produce 5 great flavours and we use NO ANIMAL PRODUCTS and NO ANIMAL TESTING we have Vegan Friendly Products
Sensitive: Neutral and natural flavour-free lip balm, perfect base layer before your lipstick
Menthol: Menthol has a cooling effect which helps ease discomfort of dry lips. SPF15
Original: Classic vanilla flavour moisturising for all seasons to keep your lips hydrated. SPF15
Strawberry: Vibrant strawberry fresh with SPF for flavour and fresh lips. SPF15
Medicated: Cooling effect of menthol, soothing effect from Eucalyptus oil. SPF15
Applicable Product Categories
Manufacturer Profile
Concept Plastics Group
Health & Beauty / Beauty
Other products available from this manufacturer