Tratos UK Ltd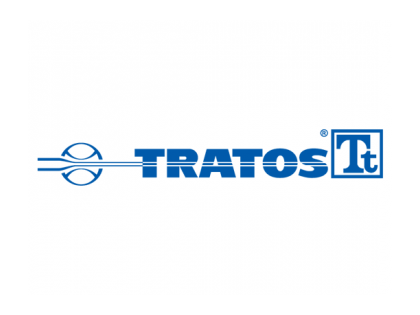 Tratos UK Ltd
+44 20 3148 5178 sales@tratosgroup.com https://tratosgroup.com/tratos-in-the-world/tratos-united-kingdom/ Buy Online
Baird House, 15-17 St Cross Street
Farringdon
London
EC1N 8UW
United Kingdom

Joined Jul 2017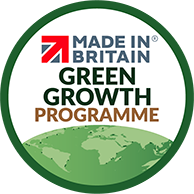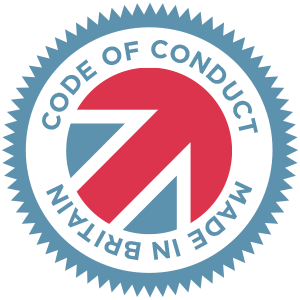 Made in Britain - Code of Conduct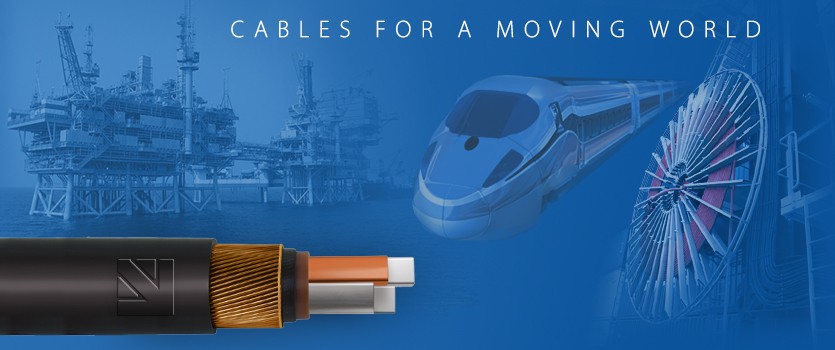 Founded in 1966, Tratos Ltd is a family run business, that has grown from a commodities manufacturer to a global brand defined by innovation, commitment to sustainability and quality. Today it represents the world-renowned superior quality cable manufacturer, selling an extensive range of cables to 52 countries, with manufacturing facilities in Italy and the UK and offices worldwide.
Tratos' mission has been a sole one: to create jobs in the most deprived areas and with it, to continuously support the sustainable development of the local communities by reducing poverty, bringing prosperity and hope for a brighter future for the present and next generations to come.
With over 55 years of experience in the cable industry, Tratos' engineering expertise is behind the development of highly specialised products for various sectors. From cabling for transport networks to a fusion for energy project of world significance, Tratos' technology is at the forefront of the world's most significant power, growth, environmental and connectivity projects.
Tratos not only attempts to give a valuable contribution to the world by minimising the environmental impact of its products, but it also attempts to spread its vision of a sustainable model of business among its clients, partners, and followers to embrace a more environmentally friendly approach.
Built differently from other cable manufacturers, Tratos is proud of its culture of innovation. It won a 2019 Queen's Award for Enterprise: Innovation. It also invests in its people and their continued learning and plays an important part in developing next-generation engineers by opening the Tratos Cable Academy to universities' engineering faculties.
Cables that have gone from pure copper to a superconductor cable were Tratos' solution for F4E (Fusion4Energy) and the company is driving forward with some of the greenest cables on the market today. Tratos is a reliable partner of the ICAS consortium and ITER project, a 35-country project designed to harness fusion power for limitless carbon-free energy, where it supplied a special HV cable for the development of the beam accelerator. ITER is the world's biggest-ever magnetic confinement plasma physics experiment, and it is set to replicate the sun's energy for a renewable green energy source.
Tratos has Developed the Alternative Power Marine system and leads the Approved Cables Initiative and Safer Structures Campaign. Tratos has campaigned for a real super-fast fibre broadband network for the UK, one with the power and speed to rescue the UK economy and put it back on the winner's podium.
A business with strong corporate social responsibility, Tratos fully supports the 2030 development agenda and tirelessly contributes to achieving the UN Sustainable Development Goals. Its products are fully recycled and made in respect of environmental standards. It is proud of its environmentally friendly cables connecting and powering the world.
Already carbon-neutral, Tratos is investing in technology to capture carbon emissions from the atmosphere and supports the UK government's goals to achieve net-zero targets by 2050.
Tratos firmly believes in innovation, as without it any business cannot survive. The successful exploitation of new ideas is crucial to a business being able to thrive, improve its processes, bring new and improved products and services to market, increase its efficiency and, most importantly, improve its profitability.
Tratos never stopped providing design advice and engineered solutions to a range of complicated cases to its worldwide customers. That is why Tratos is welcomed everywhere and established operating offices across the planet.
Tratos' CEO is a member of the trade advisory group (TAG) for the Department of International Trade and is providing industry expert advice on new trade agreements to be forged in the post-Brexit era.
ENERGY CABLES - Cables for the transmission of power up to 600/1000 V, General Wiring Cable, Underground Mains Cable –1Kv to 33Kv, waveform, service cable. Cables for the transmission of power from 1.9/33 kV to 26/45 kV; Underground Mains Cable –20Kv to 99Kv, Bare or Covered Overhead Line Conductor; High Voltage cable up to 360 kv.
NETWORK RAIL APPROVED CABLES - Tratos have been awarded the latest 5-year Framework Contract to supply electrical cabling to the entire network from 2021 to 2026 with an option to advance after, signalling, trackside, communication, telecommunication, and FGT cables are to be included and not limited to. Tratos FGT Aluminium full range of enhanced unarmoured cables with water blocking (WB) and Fibre Glass Weave Tape (FGT) rodent protection and internal anti-theft maker protection has gained full product acceptance, certificate number PA05/07165, from Network Rail for use on their infrastructure.
INSTRUMENTATION - Cables for the transmission of information. Available as unscreened and unscreened versions for all kinds of signalling and data transmission.
TELECOMMUNICATION CABLES - Copper cables are available as pairs/trios/quads up to 2,400 pairs for telecommunications.
FIBRE OPTIC CABLES - Available in all forms of construction up to 400 fibres.
CABLES TAILOR MADE - 'Cables Tailor Made' is a special division of Tratos Working directly with our clients, Cables Tailor Made is able to offer custom-designed solutions for even the most demanding of circumstances. Using our 50 years of cable design and construction experience, we can examine the challenges facing our customers and bring together our expertise and cutting edge technology to provide the ideal tailor-made solution. Our special cables can incorporate power, control, signalling and fibre-optic elements.