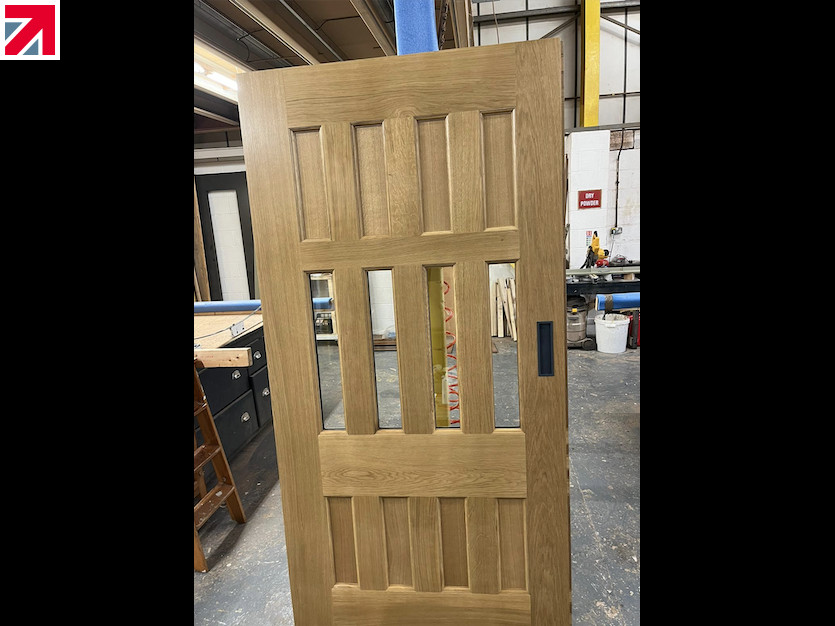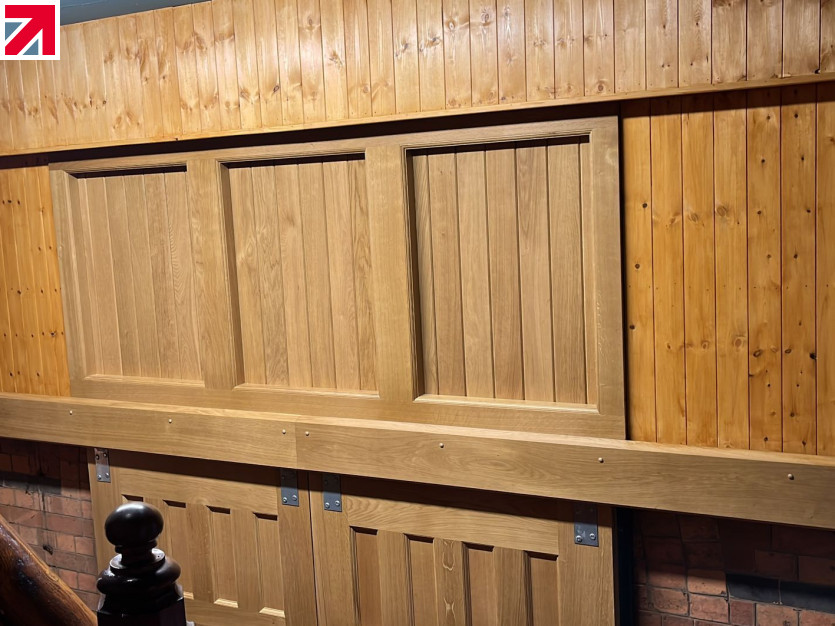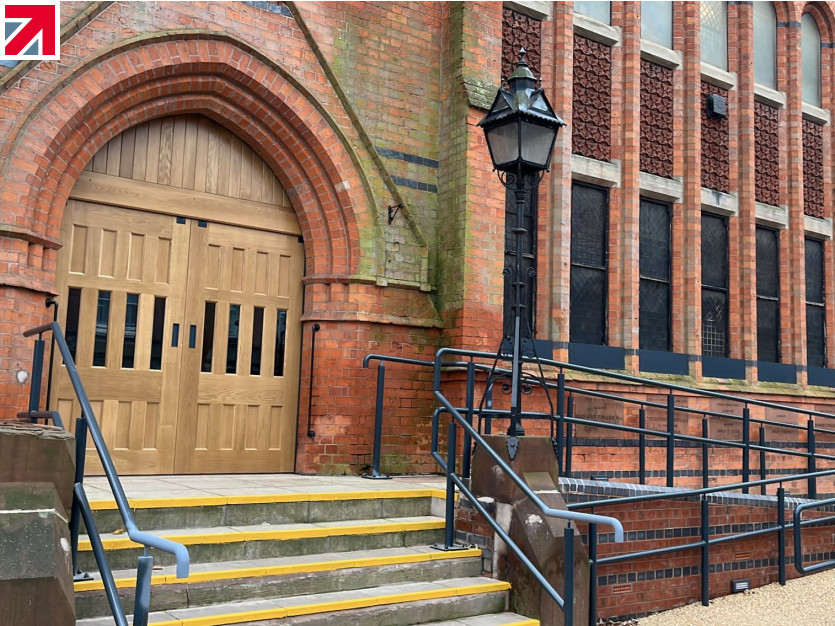 At JCK Joinery, it's beginning to look at lot like Christmas
We're so proud to reveal this perfectly timed Christmas project for Mayway Construction and their end client Melbourne Hall, Leicester. Last week we shared a few behind the scenes production images of this fabulous bespoke door project over at JCK Joinery, which we hope managed to capture the sheer scale of it. There aren't many of our bespoke timber door projects which take several of our joinery team to move. But this was one of those occasions.
The team has worked extremely hard to ensure these splendid oak doors were ready in time for Christmas. Working to demanding deadlines, our talented joiners once again stepped-up to the mark and managed to meet the schedule. Created from beautiful honey-toned oak these stunning arched doors add the perfect festive finishing touch to Melbourne Hall. You can see how rich the grain is, offering such a timeless and an elegant aesthetic. See more here.
Take a look at all of behind the scenes photos on our website:
Beautifully bespoke, inside and out
In addition to the bespoke oak doors, the team was also commissioned to create interior oak panelling.
A word from our Director, Graham Hughes:
'Many thanks to our client Mayway Construction Ltd, for giving us the opportunity to work on such a unique and splendid project. Our joinery team has worked so faultlessly and diligently to ensure we hit the deadline. We are absolutely thrilled with the end result and know that our joinery team is too. We look forward to working with you more in 2023.'
Client - Mayway Construction Ltd, Leicester
For their end client - Melbourne Hall Leicester
https://www.mayway.co.uk/about-us/
If anyone would like a quote for all things bespoke, please get in touch - enquiries@jckjoinery.com
Find out more about Unity Doors Ltd on their member profile page here