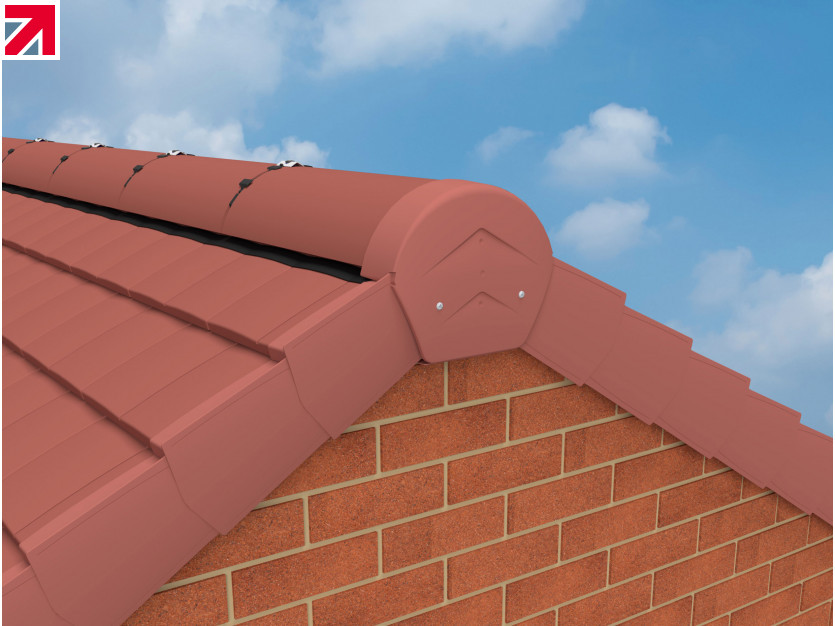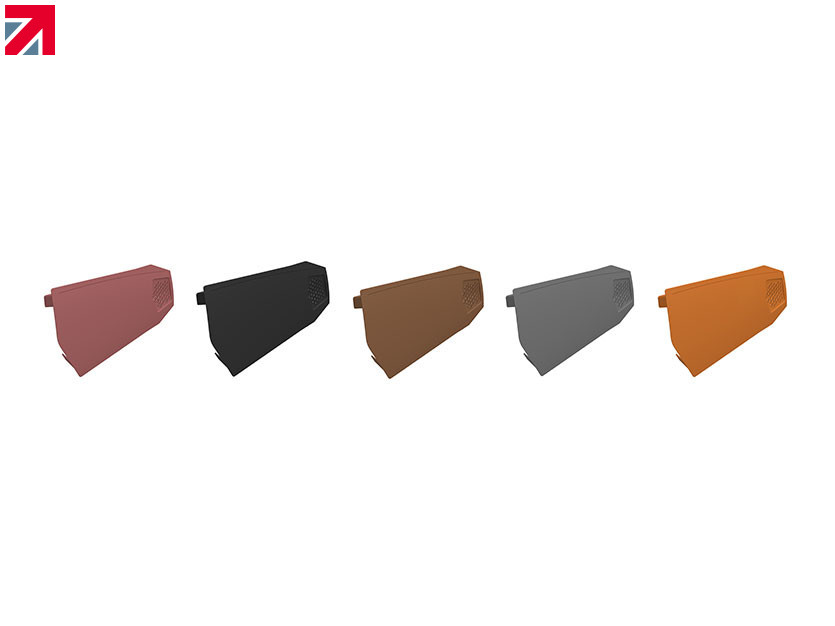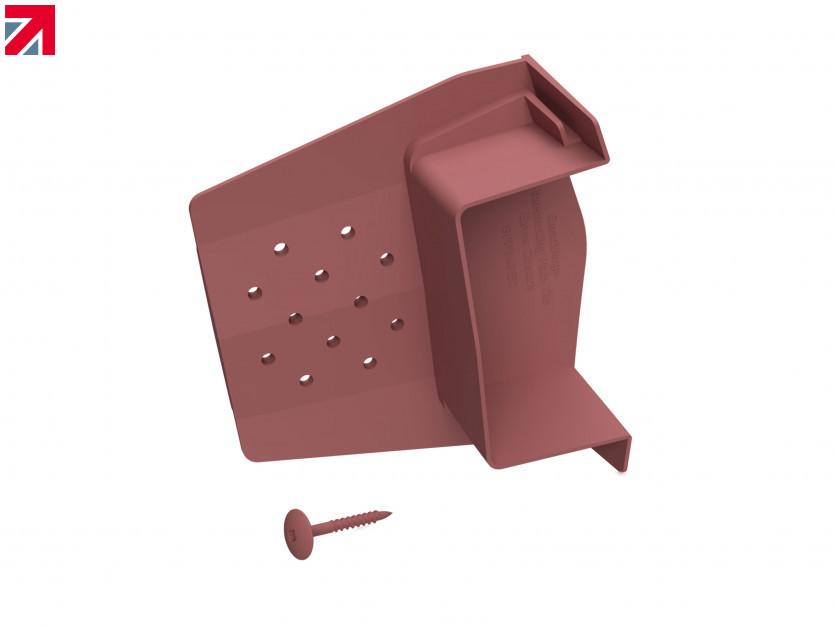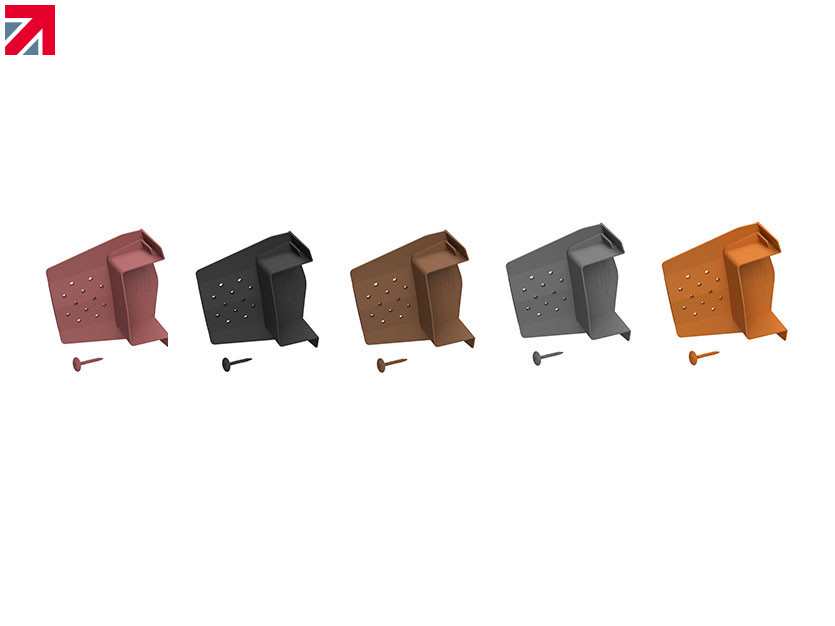 The latest addition to the Manthorpe Building Products SmartVerge™ range has been designed to work specifically with: Marley Ashmore, Redland DuoPlain and Forticrete Gemini roof tiles, along with their equivalents, helping to create a perfectly secure and aesthetically pleasing finish to the roof of any home.
There are number ambidextrous verge products available on the market for large format tiles, but this is the only product available for this size format of tile, thanks to the unique angled fixing plate design that helps reduce kick-up and directs more rainfall away from the gable wall, giving you a truly secure finished roofline with just a single product.
The patent pending SmartVerge™ Interlocking Plain Tile Dry Verge system is mortar-free and can be fixed in all weather conditions, easily capping over each tile in succession and once fitted are weather-proof and maintenance free. The verge units are available in a range of colours, including the NEW 'Antique Red', to compliment any variation of roof design.
To find out more about this unique system - click the link SmartVerge™ - Ambidextrous Interlocking Plain Tile Dry Verge
Manthorpe Building Products
Manthorpe House,
Brittain Drive,
Codnor Gate Business Park,
Ripley, Derbyshire. DE5 3ND
Telephone - 01773 303 000
E-mail - mbp.care@manthorpebp.co.uk
Website - www.manthorpebp.co.uk
Find out more about Manthorpe Building Products on their member profile page here