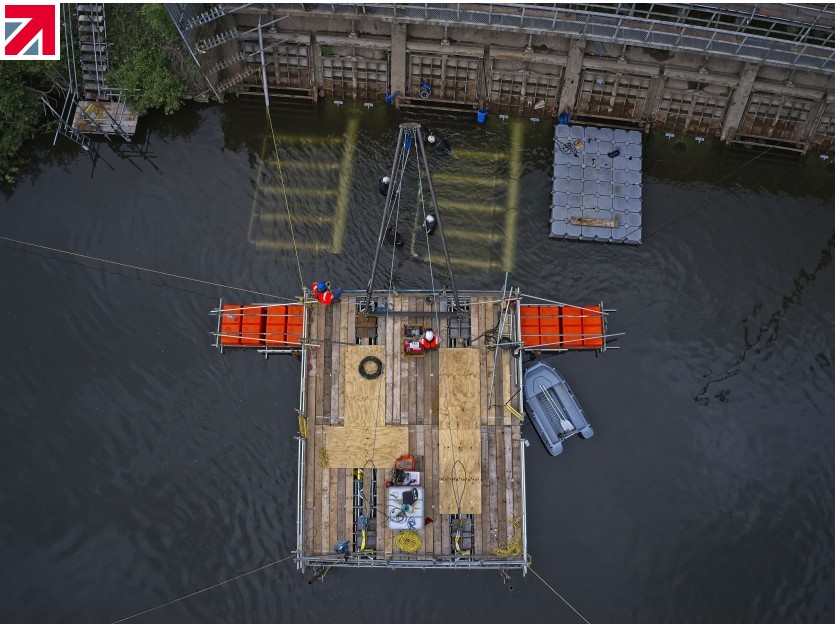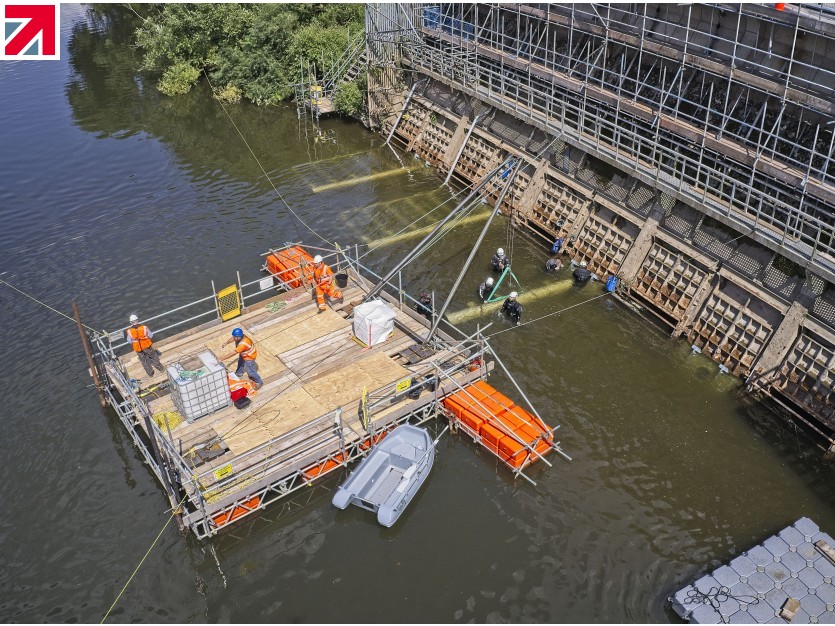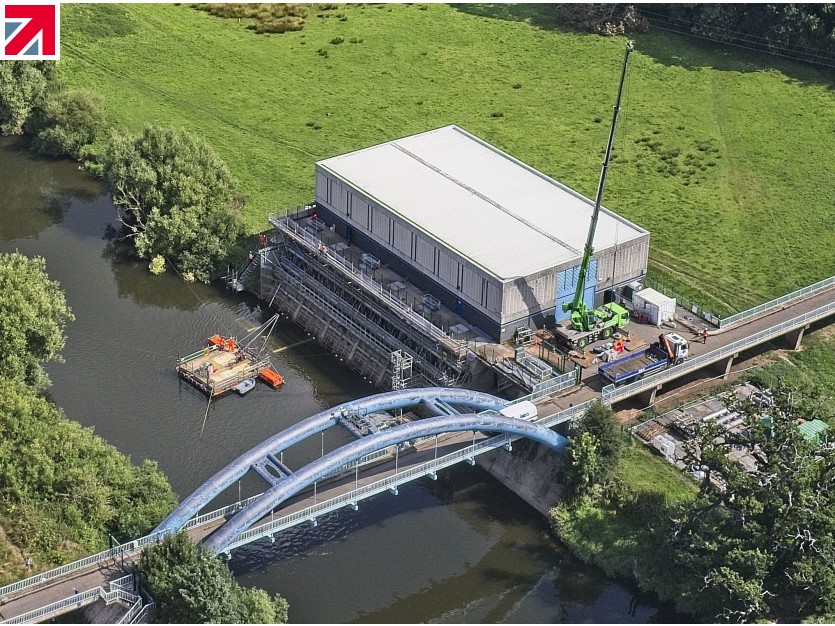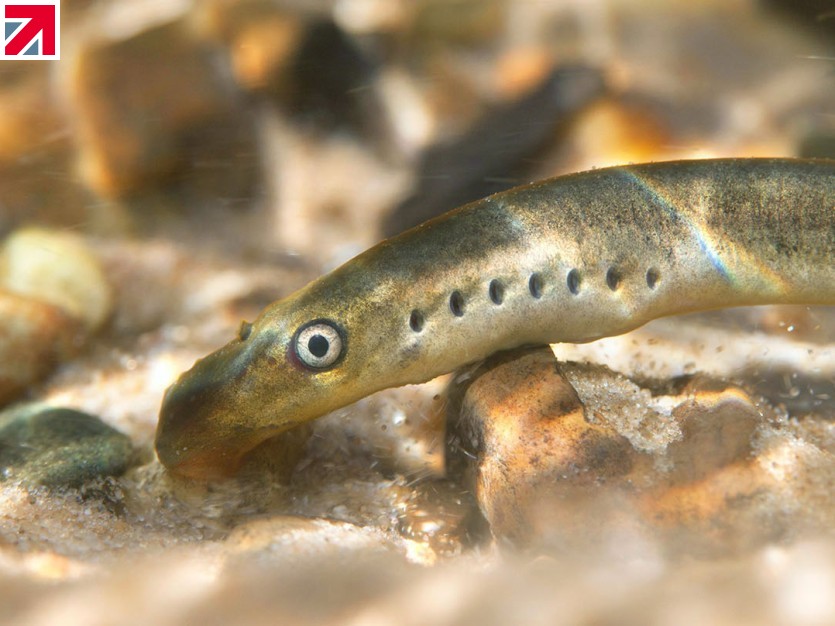 In an industry first, Apollo Scaffold Services' Lattice Beams were used to undertake a specialist contract lift on the River Severn.
This project involved a programme to protect the Brook Lamprey, an eel-like ancient fish which is a threatened species found in the UK's rivers, streams and canals.
Two large floating pontoons were required for storing and lifting eel screens into position to form an abstraction intake, each screen weighing 2.2 tonnes.
The floating pontoons were constructed from ScaffFloat's patented plastic floats and Apollo's Aluminium Lattice Beams.
A project almost twelve months in the planning, installers Attridge Scaffolding approached ScaffFloat, who turned to Apollo Scaffold Services to enable the creation of a custom design that met the very specific client requirements.
Access to the water was very limited and so both pontoons were built shoreside as a skeleton framework before being craned onto the water where additional tubes, clips and boards were attached.
The first pontoon (with a 6-tonne payload) was used for the storage of components before they were fitted by the team from Edwards Diving.
The second pontoon was fitted with a custom A-frame, designed to lift the 6m x 3m eel screens into position, having been proof tested on-site to over 3-tonne capacity and provided with an independent Cat 3 check for safety assurances.
Toby Budd, MD of ScaffFloat said ''One of the challenges for this lift was water depth. The eel screens were installed just below the surface so there was not enough draft or water depth to have the pontoon directly above. This meant the 2.2t lifts had to be done over the bow of the pontoon at a distance of 3m. It was a great project and we are proud that we achieved the six lifts ahead of time and without any accidents. This is another example of how quickly the ScaffFloat system is developing, customers love the versatility and we have a number of other lifting jobs in the pipeline.''
If Apollo Scaffold Services can help with your project, please get in touch.
Find out more about Apollo Scaffold Services Ltd on their member profile page here