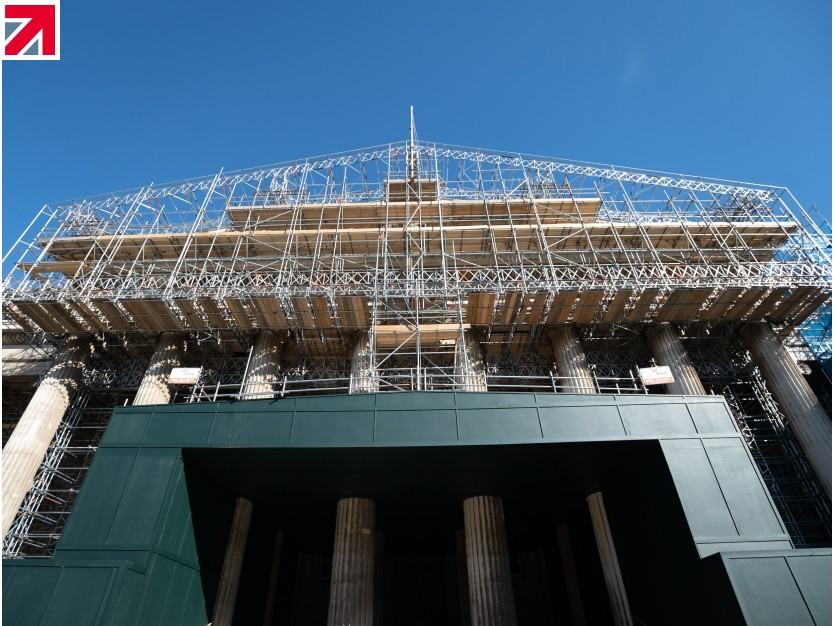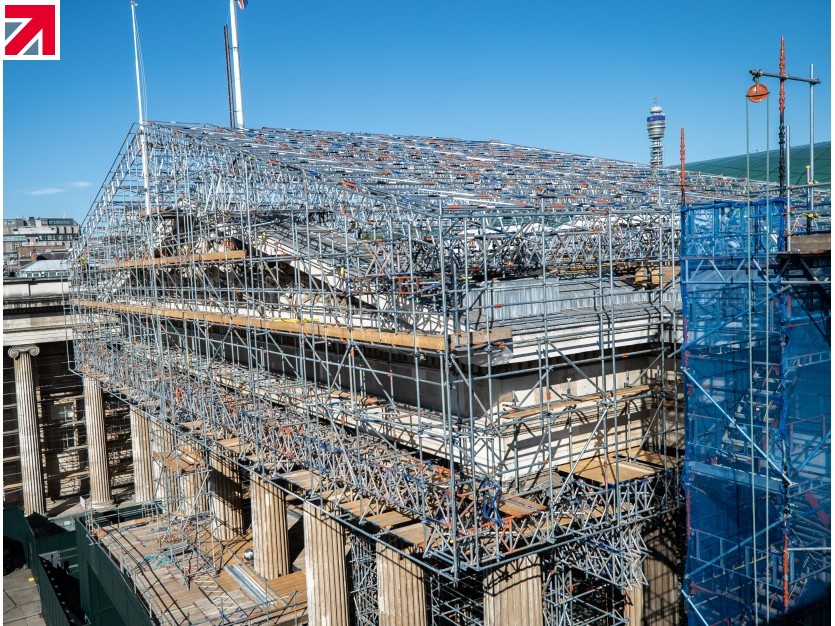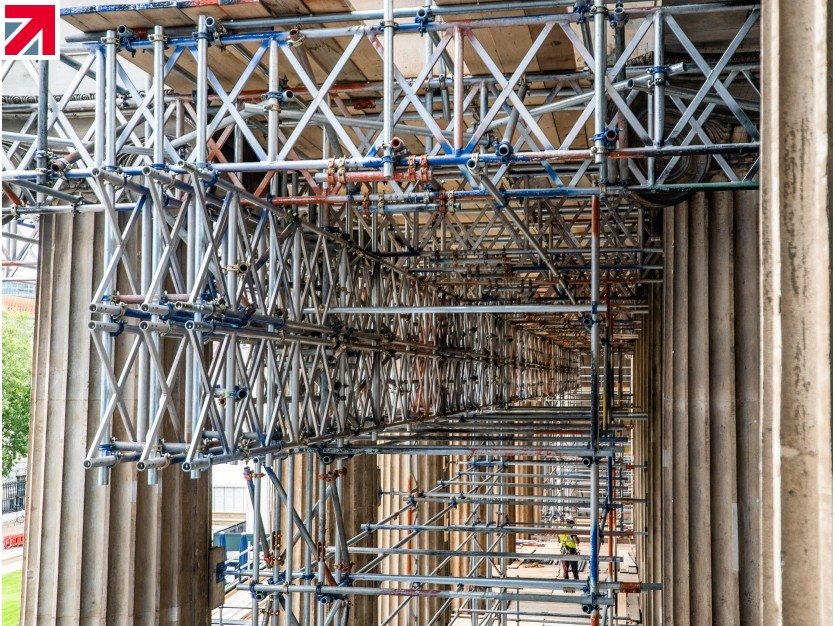 Two winners at the recent Construction News Specialist Awards featured scaffold beams manufactured by Apollo Scaffold Services:
WellMax Scaffolding won the Project of the Year award for their work on the iconic British Museum in London.
Strict client restraints meant WellMax were challenged with creating a scaffolding structure that wouldn't affect or disturb the listed building, whilst vital conservation works were undertaken all while the Museum remained open to the public.
One element of the works included a temporary roof structure to enable the installation of a new copper roof on the building's portico. To fulfil this brief, a unique scaffolding design was constructed from Apollo Scaffold Services' 750mm X-Beam, which had the ability to move up and down in high winds and allowed the loads transferred to the building to be drastically reduced.
The awards judges said: "This was a unique project and we were particularly taken by the drive to provide the best solution to the client, the museum and the public, enabling others to be able to do what was needed.
This complex project was full of innovation, was delivered safely and is a project of which they are deservedly proud."
As well as this, Benchmark Scaffolding scooped the Access & Scaffolding Specialist of the Year award.
Founded in 1995, Benchmark focus on "the more technically challenging type of projects", through technical expertise and the application of the latest design technology.
One of Benchmark's current projects is the Palace of Westminster, where it has worked for the past eight years to provide access for specialist engineers working on roof replacement at the Houses of Parliament.
For the work on this world-famous Grade 1 listed building, Benchmark turned to Apollo Scaffold Services, who provided their unique high-capacity 1500mm X-Beam.
The judges considered Benchmark displayed "clear technical excellence" as well as a "commitment to sustainability".
Our sincere congratulations to them both.
Find out more about Apollo Scaffold Services Ltd on their member profile page here