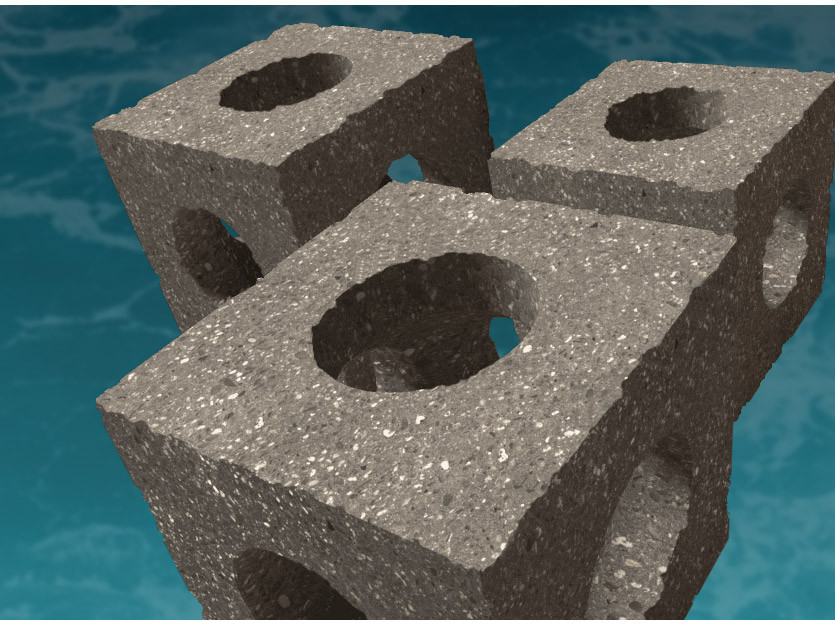 ARC Marine Ltd is an award-winning eco-engineering company dedicated to accelerating reef creation on a global scale using innovative eco-friendly building materials. The company has recently won accreditation to Made in Britain.
High-intensity fishing, among other human activities, has destroyed and removed a significant amount of hard substrate from the seabed, resulting in relatively barren, sandy areas with low biodiversity in areas that have historically had large reef systems associated with them.
Through the use of its Reef Cube invention, pictured above, ARC Marine plans to rehabilitate these areas back into healthy, productive reefs systems with high biodiversity that can survive long into the future. The government is currently prioritising projects that can create a net biodiversity gain instead of just minimising negative impacts associated with their developments. ARC Marine's products are designed to be nature inclusive so that construction engineers in the marine environment can have the option to have a positive impact on local biodiversity.
James Murphy, a marine scientist and test facility manager at ARC Marine, told Made in Britain, "ARC Marine is incredibly proud to be accredited with Made in Britain. With 100 per cent of our production coming from UK suppliers our products are truly 'Made in Britain'. British products are some of the highest quality, most sought-after products on the market and we aim to follow suit by supplying the building blocks to protecting and rehabilitating our global oceans."
Find out more about ARC Marine from its website here.