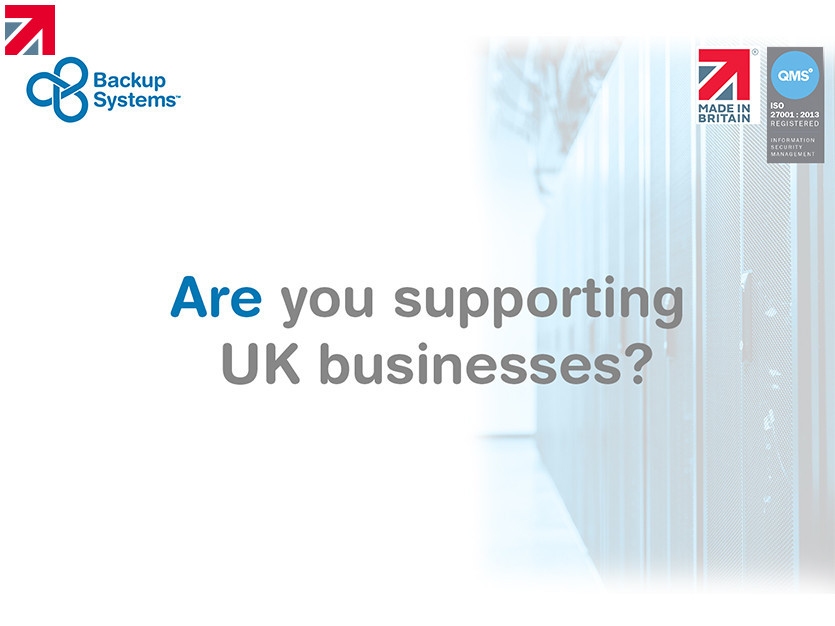 Supporting UK businesses like Backup Systems helps keep the UK economy healthy.
Not only are we keeping British people employed, but in turn their wages end up being reinvested in to the economy keeping it alive.
Offering outstanding products and services is what UK businesses like Backup Systems do best.
You can have confidence in knowing the service you will be getting is nothing short of excellent, when you support a UK business like Backup Systems.
Backup Systems is fully owned, developed and supported by British engineers within the UK.
Backup Systems are the ONLY UK software developer of Backup and DR software.
Visit www.backupsystems.co.uk to keep your systems backed up!
Find out more about Backup Systems Ltd on their member profile page here