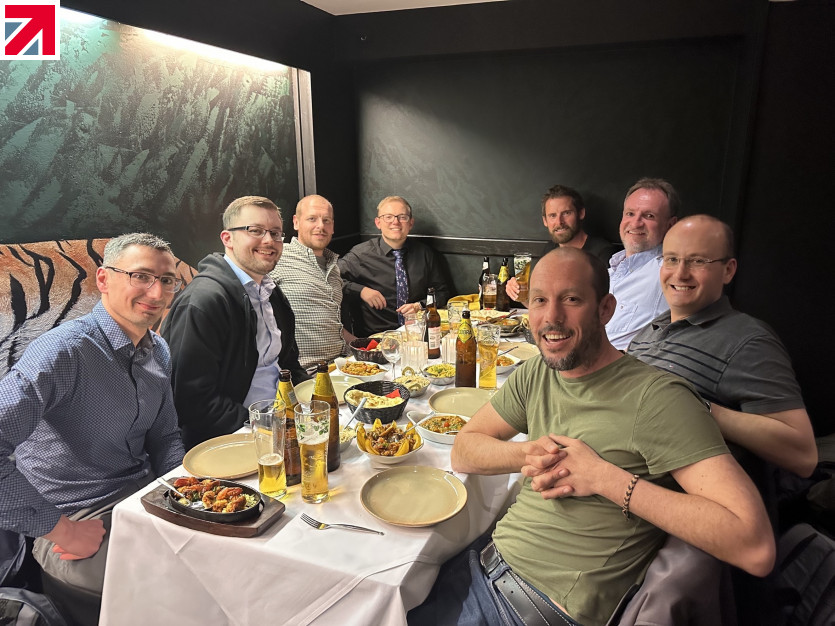 Last week we travelled down to London to visit our friend and customer Trowers & Hamlins. We met with the guys in the early evening, having a few drinks at some local pubs, followed by a lovely curry at a nearby restaurant.
Trowers & Hamlins has been a customer of ours for 11 years now, and we continue to have a great relationship with one another. When asked about Backup Systems, Trower & Hamlins Senior Infrastructure Analyst Brian Corbett said "The team at Backup Systems is one of their biggest selling points. They have excellent customer service - extremely dedicated and are absolutely incredible at getting back to you. In fact, it's sometimes beyond belief how responsive they are! Their development and knowledge are also ahead of the curve in terms of all the different types of products that you have to be able to backup''.
Backup Systems provides Trowers & Hamlins with a managed service for the Backup and Restore of their physical and virtual server environment. This includes file servers, SQL Server databases, Exchange & VMware. The time it takes to administer the backup process since switching to us has gone from ½ a day per week to 1 hour per month, and in the event of any failure we are usually working to resolver it before the IT staff at Trowers & Hamlins are even aware of it.
Ask yourself, does your backup and DR software developer come out and meet you and get to fully understand your requirements? Or are you just an account number that they only get in touch with once its time for a renewal? Most other sales teams will see you as a commission, whereas Backup Systems will see you as much more, wanting to work with you and understand what you need so that we can help you as best as possible.
Visit backupsystems.co.uk to take a look at what we have to offer and get in contact with us to book a demo!
Find out more about Backup Systems Ltd on their member profile page here