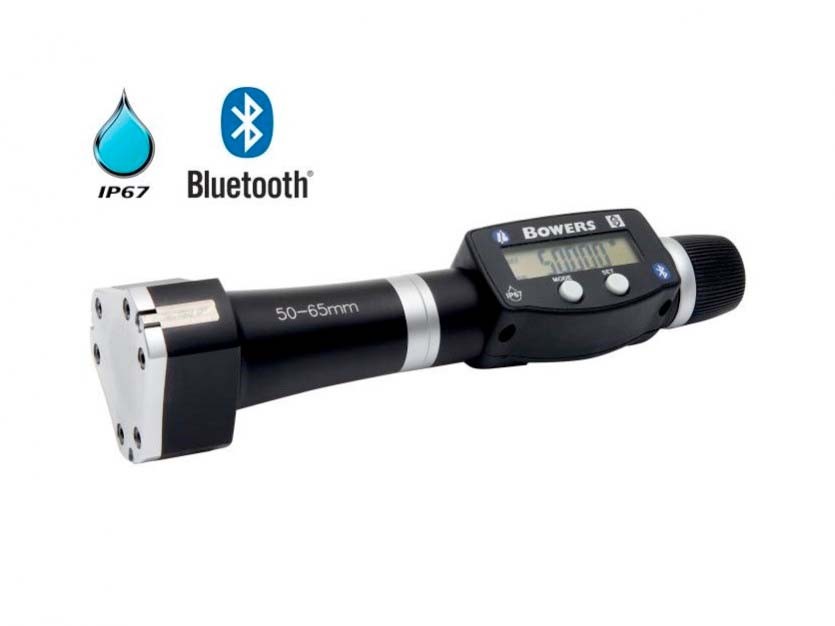 Bowers Group is a leading supplier of quality metrology instruments to organisations throughout the world. The formation of the company dates back to 1915 when the original Bowers Precision Engineers and Toolmakers factory was established in Bradford. Since then the company says its continual development means it has now long been recognised as the world's leading bore gauge manufacturer and it also continues to lead in the field of internal measurement. Bowers Group has now been granted membership to the Made in Britain organisation.
Bowers Group told Made in Britain that as a result of its continual investment in cutting-edge technology the company produces an increasingly comprehensive range of affordable, quality instruments manufactured in Britain. Bowers Group says it supplies its high quality instruments to sectors including aerospace, defence, medical, automotive and education and ensures each customer receives a metrology solution perfect for their individual requirements. The company says its' ethos of striving for excellence in the comprehensive range of the products it supplies combined with the quality of service it provides to its customers means it continues to exceed its customers' expectations.
Martin Hawkins, sales director at Bowers Group, told Made in Britain, "British manufacturing is renowned across the globe for its high standards and ethical production. We manufacture our famous bore gauges at our site in Bradford, West Yorkshire, and it's a fantastic accolade that we are now able to display the well-known and well-respected collective mark of Made in Britain on our products."
Bowers Group will be using the official Made in Britain mark on its world famous bore gauges. Find out more about the company at its members' directory profile page here and its website here.