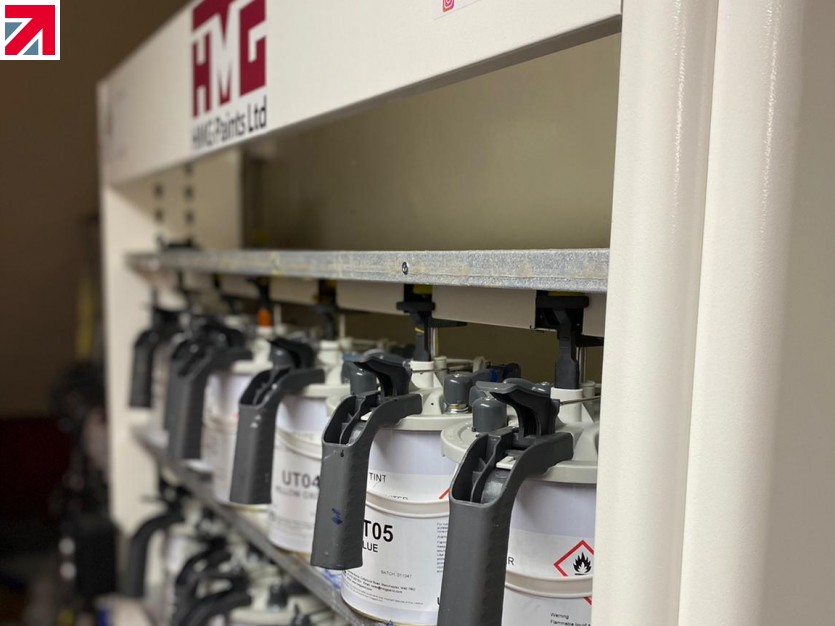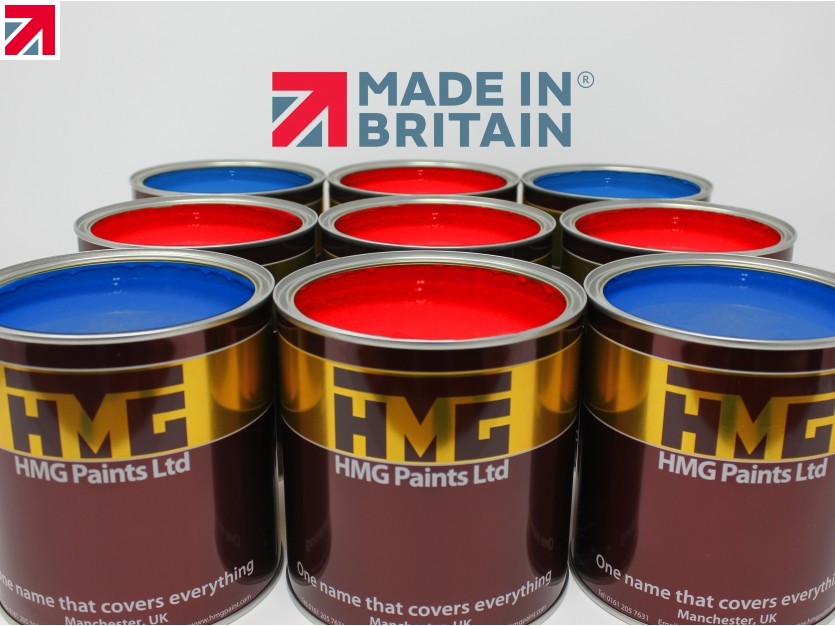 HMG Paints Ltd have announced a new distribution partnership with West Midlands based Breakwells Paints Ltd. Offering some of HMG's most popular products from Industrial coatings to Narrowboat and specialist UPVC coatings, Breakwells are already moving on to their next phase of expansion by introducing HMG's low VOC, child friendly decorative paint in the first quarter of 2021.
Entering its 20th year, Breakwells Paints Limited are now under the ownership of General Manager Russell Eynon. Russell, a qualified Accountant, who has been with the business for 18 months, has set challenging growth plans to re-establish the Breakwells Paints business. Already established in the Narrowboat sector, Breakwells have hit the ground running with HMG's specialist coatings complimented by an in-house tinting machine. The distributor based in Walsall are actively setting up supply partnerships locally into a myriad of businesses, with individual paint needs.
Breakwells are happy to be working with HMG, who are one of the last remaining British paint manufacturers and have just recently been accredited with a Made in Britain collective mark, which unites the British manufacturing sector and helps consumers, buyers and specifiers identify products that are made in Britain. "Through a long-standing relationship with the team at HMG, I joined the business at Breakwells and contacted Danny Cleary, HMG Sales Director and Matt Parsons, Technical Representative straight away. They have both offered endless valued support." Said Russell Eynon, Owner, Breakwells Paints. "I congratulate HMG on their recent Made in Britain accreditation. As the country looks to 're-shore' their manufacturing and supply route, we at Breakwells share their ethos and look forward to supplying 'Made in Britain' product to our customers."
Launching in the first quarter of 2021, Breakwells have invested in a water-based tinting machine which works with HMG's MSH colourants. The MSH colourants are designed for the decorative and architectural markets HMG's MSH water-based colourants are VOC, NPE & APE free, which means they are better for the environment. This enables Breakwells to offer HMG's decorative paints and match any colour on demand. With both the industrial and decorative tinting systems, Breakwells are unstoppable in what they can offer their clients.
"It is great to welcome Breakwells Paints to the HMG family and we look forward to supporting their business growth, not only by offering quality products and colour matching services, but also technical support on product specification, application and trouble shooting. Russel and the team at Breakwells are very hands on, we have every confidence that their business is going to thrive." commented Matt Parsons.
The UK's largest independent paint manufacturer, HMG Paints Ltd rely on a loyal, countrywide distribution network to supply and service previously unreachable customers and expand the HMG Paints brand. New distributors are selected based upon their reputation, expertise, and local knowledge. Visit https://breakwellspaints.co.uk/ to start browsing now.
If you require further information on the press release, please contact:
Gracienne Ikin or Stephen Dyson
HMG Paints Communications
gikin@hmgpaint.com or sdyson@hmgpaint.com
0161 205 7631
HMG Paints Ltd is a family-owned business situated in Manchester. Now the UK's largest independent Paint Manufacturer, HMG are proud to work alongside customers to create the very best individual service and tailored solutions for them. With a broad spectrum of knowledge and expertise HMG boast a portfolio including wet paint, powder coatings and aerosols, covering virtually every type of surface imaginable. This is all backed by an extensive 90 years' experience in developing pioneering coatings for a myriad of industries including; industrial, specialist industrial, automotive, commercial vehicle, defence, aerospace, wood finish, decorative, arts & craft, marine and rail, we have a drive to set the standards for the industry not just meet them.
Find out more about HMG Paints on their member profile page here