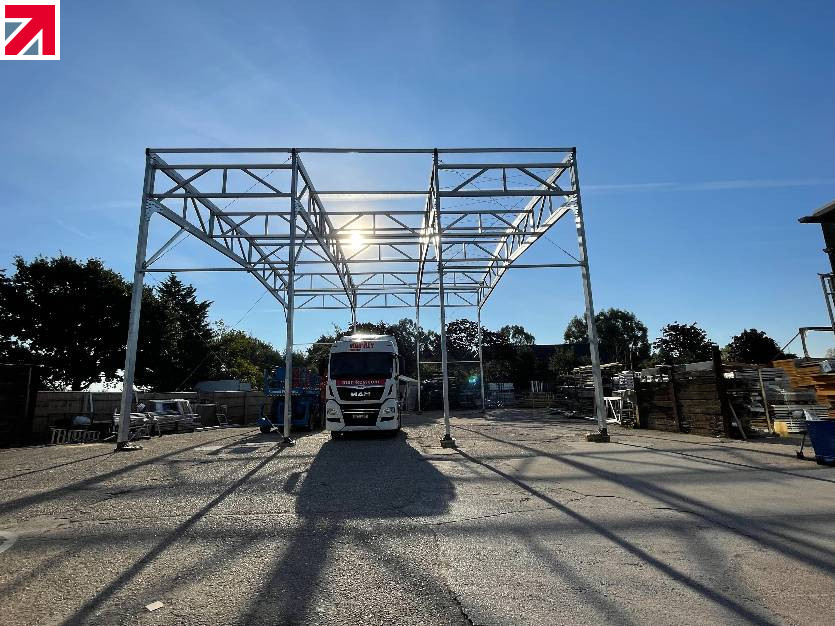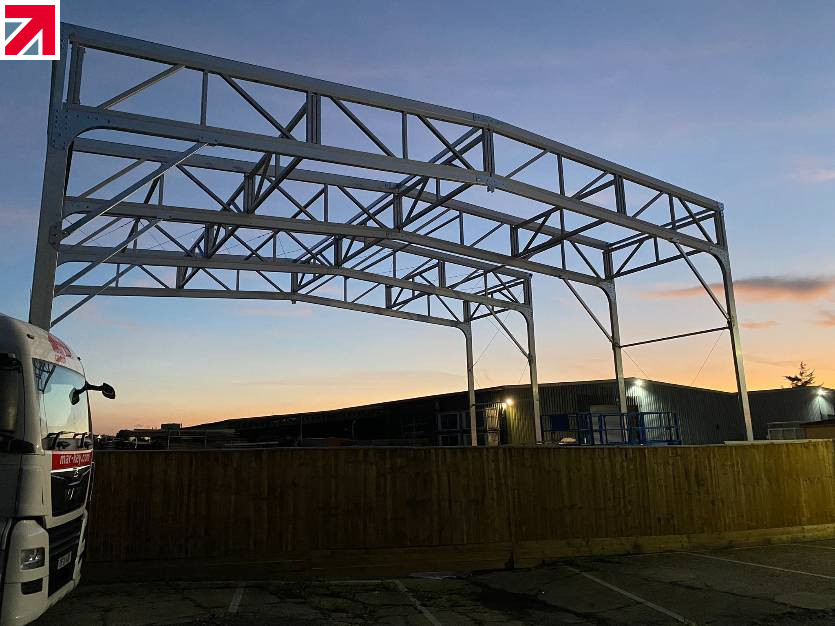 A prototype has been constructed temporarily at their Bournemouth manufacturing facility, measuring 20m wide x 15m long on an 8m high leg. This large construction demonstrates only a small proportion of The Horizon's capability. Designed to be built up to 14m high and on a 60m wide span, this structure is an extremely impressive piece of design and engineering from the Dorset based business.
This is a significant achievement for the family business, following large investment into materials and product development.
The completed build consists of two bays, which are joined together with 'intermediate purlins' to create a single-span structure with no obstructions internally. New components designed and adapted in house such as these as well as a greater profile thickness improve its intrinsic structural strength.
Its innovative, unconventional design includes a low pitch roof of four degrees, which reduces environmental visual impact, and makes it a fantastic product offering to the market. It would be ideal for use as exhibition halls, Sound Stages, aircraft hangars, distribution centres, warehousing, storage facilities and much, much more!
Mar-Key Group invites anybody who is interested in viewing the prototype of the structure in situ to visit their manufacturing facility by appointment by contacting hannah@mar-key.com or calling 01202 577 111.
Structure Solutions (https://www.mar-key.com/structure-solutions/)
Temporary Warehouse and Storage Space (https://www.mar-key.com/structure-solutions/temporary-warehouse-space/)
The Horizon (https://www.mar-key.com/structure-solutions/high-structure-horizon/)
Marquee Manufacturing (https://www.mar-key.com/structure-solutions/manufacturing/)
Find out more about Mar-Key Group on their member profile page here