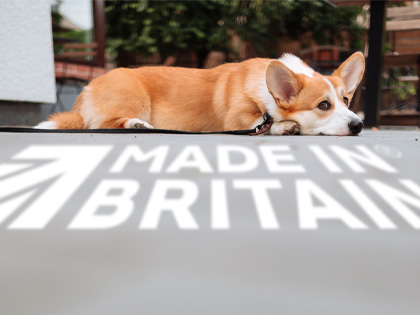 IT'S widely agreed that Britain is a nation of dog-lovers, although barely a week goes by without a new survey popping up to reinforce the idea.
Her Majesty the Queen leads by example with her famous love for corgis and this week, in her Platinum Jubilee year, we are asking members of Made in Britain to tell us about their dog-related products and how they might be part of the jubilee celebrations.
Are you producing any new dog-related product lines with the jubilee in mind? If so, please provide us with details by emailing info@madeinbritain.org. Also, please share details of jubilee street party-appropriate items for pooches. Examples might include regal-looking dog coats, fancy dog treats, bandanas or fun dog bowls.