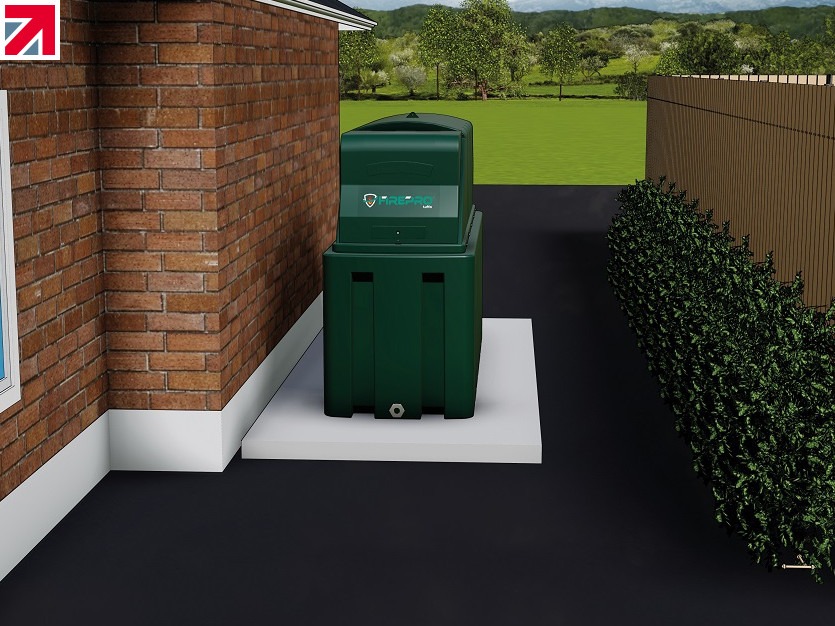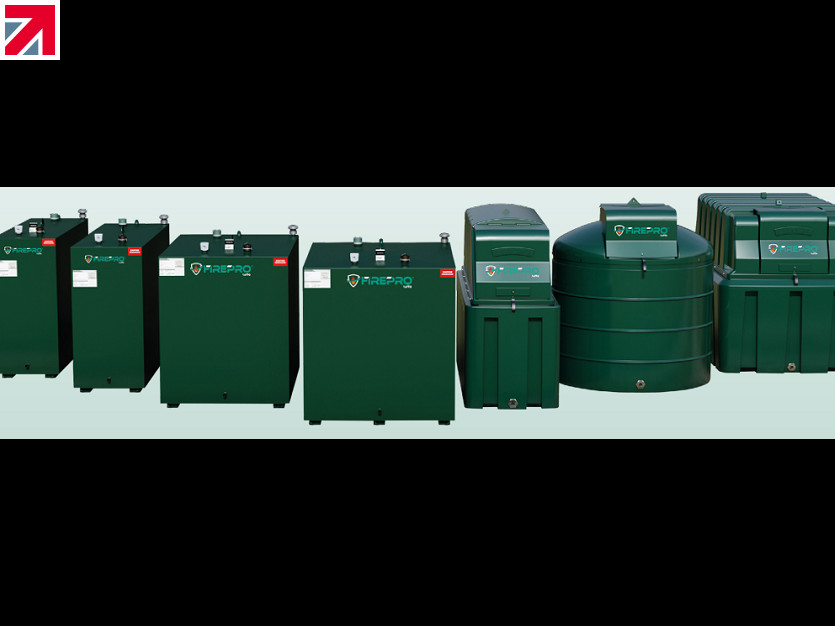 Relying on the local authority to send a qualified person to check and approve the installation of integrally fire-rated heating oil tanks can be a hassle and time-consuming.
Moreover, who's responsible for arranging the site visit from building control? The installation engineers? The homeowner?
Considering the sometimes oppressive (but understandable) installation criteria (1.8m away from any structure), these strict building regulations can be a headache for installers who want to offer an effortless installation, install heating oil tanks compliantly, offer the best service and give the end user the best information and advice but still with an eye on aesthetics and keeping the tank out of sight.
Tuffa, like the FireProTM, has got you covered.
FireProTM is a turnkey solution for installers and homeowners
alike. Working with Approved Inspectors of Building Control, JHAI, we have nurtured a simple, four-step, time-effective compliance process that removes all the legalese and jargon required by building control, insurance, and local authorities.
Tuffa's FirePro tanks are manufactured in the UK at our FPC ISO9001 factory. We are proud of our unique, industry-leading FirePro range.
All FireProTM tanks are bunded with a fire-resistant jacket wrapped around the inner bund, which allows for up to 110% of the capacity of the tank, capturing any leaks and overfills. FireProTM tanks are available in both steel and plastic, offering the same level of security and preventing any environmental risks caused by leaks and spills.
Now, that's extra protection that won't go amiss. With the cost of an oil spill and a hefty fine from the Environment Agency, the extra legroom is more than welcome.
FireProTM comes in 30- or 60-minute fire protection models, so if the worst happens, you have crucial time to get your family to safety.
British standards approve the level of fire protection, and tested safety is measured in minutes from the tank's point of fire.
This fire protection measure changes the rules for installing heating oil tanks. As all installers know, traditionally, a tank must be sited at least 1.8 meters from a building or have ugly fireboards bolted to adjacent walls, which is both time-consuming and an eyesore.
However, FireProTM has revolutionised the installation process.
Requiring ONLY a 300mm boundary around the entire circumference of the tank makes the hassle of unsightly fireboards completely redundant.
Now imagine a FireProTM bunded tank that only requires a 300mm border. Yep, 300mm. NOT 1.8 meters. And NO need for fireboards.
Our patented approach means it's structurally safe and compliant to tuck the tank discreetly next to buildings. You can install it INSIDE an outbuilding and STILL be compliant and provide crucial fuel security.
Although a part of the Tuffa family, FireProTM is a stand-on-its-own tank offering a revolutionary design and installation process in heating oil storage.
Installers are well versed in the building regulations in England and Wales, differing slightly for Scotland, and Northern Ireland, which states that installation for heating oil tanks must be 'signed off' by a competent person. Insurance companies will likely require this, and it's best to keep them happy.
Tricky installation? Absolutely not.
Working in partnership with approved Inspectors, JHAI, you can self-certify installations. We have created a simple four-step and effective compliance process that eliminates the need to jump through building control hoops whilst keeping insurance and local authorities informed. The end-user can follow the simple steps themselves, reducing the time burden of installers everywhere.
Tuffa's partnership with JHAI has made the installation and compliance process quick and easy for installers. Simply:
Complete the JHAI form and send it to them directly
Provide any images or additional information
Wait for the certification direct from JHAI
Once that's arrived, you're all done!
That's it! All are sorted in 4 simple steps.
In addition to improving installation processes, Tuffa is determined to support installation engineers even more, this year.
We continue to promote an 'Approved Installer' network where we send our installation leads, and we are now extending this to include 'local installers'.
Want more installation leads?
Once registered as an installer with us, when we send out a quote in your area, we will also provide the customer with a list of 'local installers'.
We still have the 'Approved' list of installers; this title is earned based on the number of tanks purchased.
There is no enrolment or membership fee; it's all free! We want to offer our customers top-of-the-range products installed by the best engineers.
The last few years have been incredibly hard on the economy; with inflation and fuel costs rising, businesses have struggled under the weight of it all. With plumbing and heating engineers taking a massive hit.
We have been working on extending our ongoing support of installers to reflect these difficult times.
So, another contribution Tuffa is making towards installers is to improve our pricing.
From Monday, the 6th of February, our discount across the entire portfolio will increase by 50%. Yep, you read that right.
Discounts to our installer network will go from Trade less 10% to Trade less 15%.
Tuffa values hard work and believes it should be recognised and rewarded.
Contact our friendly Sales team for more information and advice or quotes, including discounts on trade prices.
Find out more about Tuffa Tanks on their member profile page here