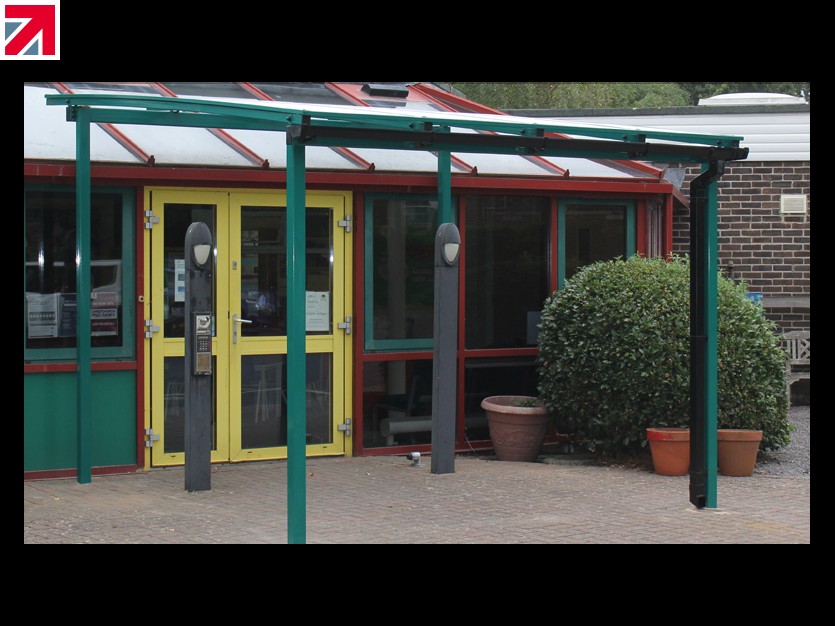 NBB Outdoors are always happy to help a business or school to create spaces that their staff and students can enjoy!
Burton CE Primary School, located in Christchurch, Dorset put the happiness of their students and staff at the forefront of their thinking. Their community of enthusiastic children, parents, governors, and a thoroughly professional and dedicated team of staff, value the importance of a caring environment that enables achievement for all.
NBB Outdoors were recently contacted by Burton CE Primary School as the school was in need of two shelters, following advice and guidance changes in view of the pandemic. The first would extend a classroom into a covered outdoor play area, due to limited space and the desire to allow students to spend more time outside both for distancing and to enhance their learning. The second would cover the entrance to the school reception area, for parents to stand under and stay comfortable in inclement weather when waiting to collect their children at the end of the day.
After working closely with the school, it was decided that NBB Outdoors' Winterbourne Freestanding Shelter would be the best option to suit both requirements. Once the designs requested by the school were finalised and the shelters installed by experts at a convenient time to cause the least disruption the completed projects measure 7.5m x 4.5m and the other 3m x 3m, both finished with a powder-coated Green RAL6026 colour to match their school uniform and logo.
Emma Bilson, Office Manager at Burton CE Primary School said: "We would highly recommend NBB Outdoors, they were professional, accommodating and completed the job on time and to a high standard".
If you'd like to read more testimonials from happy customers or shop the full range of outdoor shelters and furniture yourself, visit nobutts.co.uk today
Alternatively, contact our friendly sales team at salee@nobutts.co.uk or call 0800 1777 052 to get a free, no-obligation estimate.
Find out more about NBB Outdoors on their member profile page here