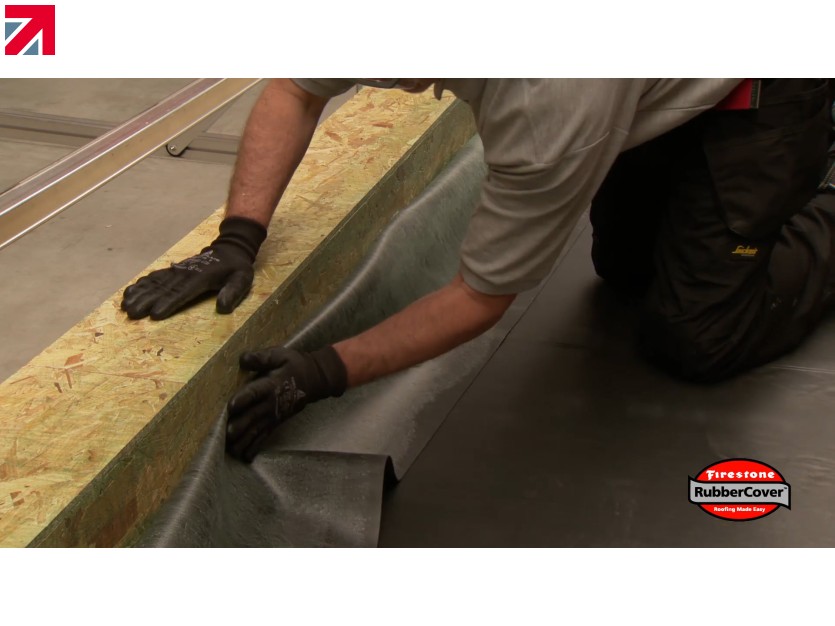 At Cabinlocator, we are proud to top our range of quality portable cabins and modular buildings with market leading roof membrane, Firestone RubberCover!
Firestone rubber membrane is used worldwide on residential and retail buildings. It is a recognised brand of both quality and longevity as it can withstand both artic conditions in Siberia as well as soaring temperatures in the Middle East – so it's perfect for the UK!
Portable cabins and modular buildings can be seen as temporary solutions by businesses but despite this perception they are built to last.
Cabinlocator have been using Firestone rubber membrane on its roofs since 2020, as we want to ensure the builds we produce are of the highest quality and stand the test of time.
Firestone rubber membrane has a multitude of features and benefits:
· Superior Durability and Longevity
Firestone RubberCover offers unmatched resistance to ozone, UV radiation, extremes of low and high temperatures.
· Quick and Easy Installation
With flame-free installation, Firestone RubberCover is available in large, seamless single-ply sheets resulting in fewer seams and less installation time.
· High Flexibility and Elongation
Firestone RubberCover remains highly flexible even at temperatures down to -45oC. The membrane can also elongate over 300% to accommodate building movements.
· Low Life-Cycle Cost
Firestone RubberCover requires little, or no maintenance once installed and has a life expectancy up to 50 years.
· Eco Friendly
Firestone RubberCover is an inert material with limited environmental impact during manufacture and use. Its expectancy (in excess of 50 years) thus reducing the impact on the environment and postponing subsequent re-roofing decisions.
A selection of the workforce has been trained by Firestone's expert representatives to properly fit and install the membrane, meaning Cabinlocator are able to offer 20-year warranty on the rubber.
See our latest range of portable cabins and modular buildings here.
Find out more about Cabinlocator Limited on their member profile page here