WITH a continued increase in demand for British engineering services, Birkenhead-based precision and ventilation engineers CAE Services (Northern) Ltd have seen substantial growth over the past 12 months. This growth has prompted the need for investment across various areas of the business including new state-of-the-art machinery and human resource in the form of taking on new staff.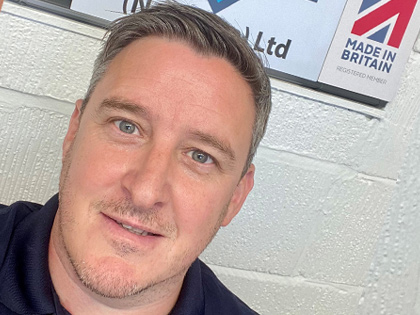 Bryan Davin (left), director at CAE, told Made in Britain, "Recent events such as COVID-19 and the Suez Canal blockage have forced businesses to open their eyes and look local into sourcing materials and skilled labour from their own doorstep within the UK. Our own focus at CAE Services has been to tap into local businesses and supply chains and utilise our marketing team and platforms such as Made in Britain to proudly promote our skilled workforce and customer care focus. Giving our clients the quality they want every time, on time and to budget."
It has also meant that the old premises where CAE has been based since 2015 no longer met the demands of the business and as a result, CAE relocated to its new unit in April 2021. The new premises increases the manufacturing floor space by 600 square foot to facilitate new digital innovation CNC Machinery and the growing team. The unit also includes office space and a large designated break area. The investments mean CAE Services Northern has the capacity to fulfil orders and supply core services including fabrication, CNC machining, plastic machining, CAD design and machine repairs to the growing customer list.
The new premises address is: Unit 19, Wirral Business Centre, Dock Road, Birkenhead CH41 1JW, just opposite CAE's previous location.
If you have any precision engineering requirements the team there can help you with, call on 0151 639 8237 and CAE will be happy to be involved in your upcoming projects.
Find out more about CAE Services Northern Ltd on their member profile page here