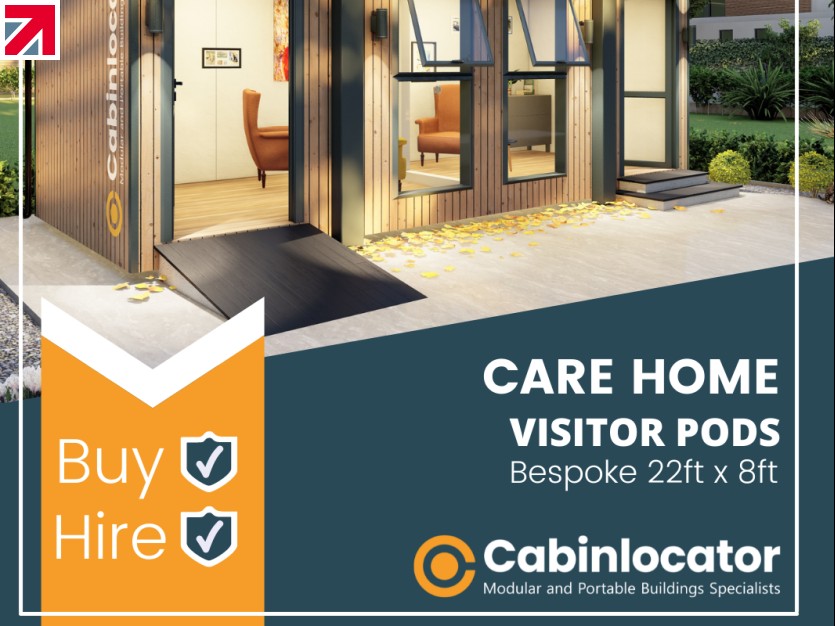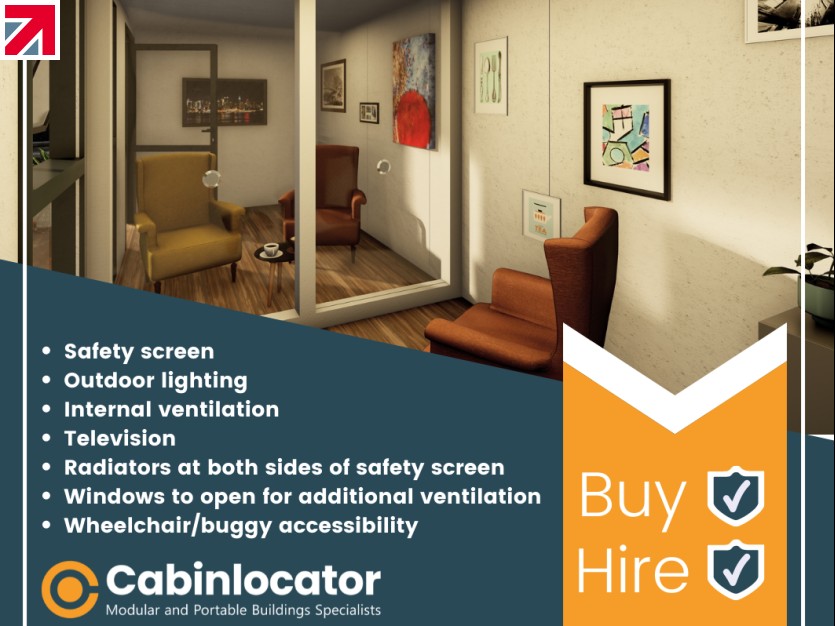 From Wednesday 15th December 2021, new Covid guidelines and rules have been issued to tackle the spread of the Omricon strain in the UK.
The rules vary from England, Wales, Scotland, and Northern Ireland, but the emphasis as always is to save lives and protect the NHS.
This news is tough and disappointing for many across the UK. There is thorough guidance and support on gov.uk.
At Cabinlocator HQ the team have worked throughout the pandemic creating safe additional space for a range of different businesses.
One area we have focussed on is the Care Homes sector, we believe they are an especially crucial area in need of attention during these colder months when the restrictions heighten.
Having visitors whilst being a resident at a Care Home is an integral part of life. It is vitally important for maintaining the health, wellbeing, and quality of life. Visiting is also crucial for family and friends to maintain contact and life-long relationships with their loved ones, and to contribute to their support and care.
Cabinlocator's Visitor Pods have been designed with residents and family in mind.
Our Visitor Pods are built with:
Safety clear screen so loved ones can interact whilst keeping everyone safe
Radiators at both sides of safety screen to keep residents and visitors warm
Outdoor lighting for safe visiting on these darker evenings
High-level fan & low-level internal ventilation which creates a constant mechanical aeration at both sides of the safety screen
Windows to open for additional ventilation between visits although the mechanical aeration will keep the environment ventilated whilst keeping the space warm
Wheelchair/buggy accessibility
TV for watching favoured programmes together, especially beneficial for dementia patients
Toilet facilities
We believe our Visitor Pods can provide enjoyable and safe facilities for loved ones to meet whilst looking inviting within Care Home settings. We work hard to design and manufacture our portable buildings to the highest standards.
If you would like to discuss our Visitor Pods or any of our portable and modular buildings capabilities, please do not hesitate to get in touch, we will work with you to create a build that fits your requirements and needs.
Find out more about Cabinlocator Limited on their member profile page here