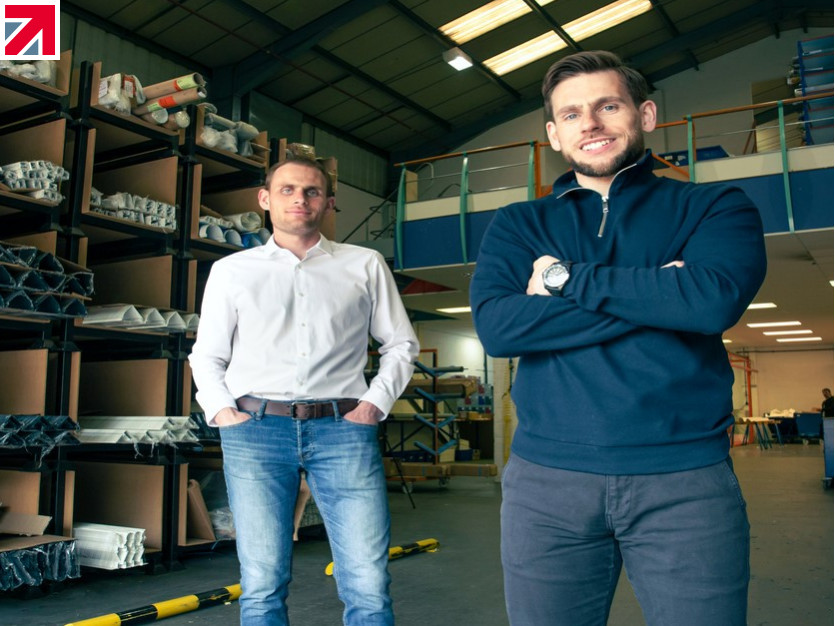 Outdoor shading company Caribbean Blinds is continuing to make waves within the business community after being named as a finalist in the Elite Business Top 100 UK SME Awards 2023.
Hundreds of businesses spanning every sector entered the prestige annual league table and were ranked across a wide variety of criteria, ranging from their longevity in the marketplace and year-on-year growth, to how they embrace innovation and contribute to the community. The Suffolk based manufacturer was ranked 17th overall, proving its strength, vision and resilience as a fast-growing UK SME.
Open to all UK based privately owned businesses that have been trading for at least two years, employ up to 250 people and turnover up to £50 million, the 'EB100' is Britain's definitive official list that recognises and celebrates excellence in the SME community.
The SME industry contributes over £2 trillion turnover to the UK economy, employing 44% of the British workforce. The last 12 months have been challenging for many businesses navigating a landscape of hardship, however, a number of SMEs including Caribbean Blinds have demonstrated remarkable resilience to survive and thrive thanks to their robust infrastructure and proven business models.
Scott English, Brand Director at Elite Business commented: "Caribbean Blinds are change-makers in the British business industry and deserve their place in the Elite Business Top 100. This definitive league table exemplifies the very best SMEs in the UK, and despite this being our first year, it was highly competitive, with judges commenting on the high standard of entries, impressive sales and growth figures and high-performing cultures."
Stuart Dantzic, Managing Director at Caribbean Blinds, added: "We are extremely proud and honoured to have been named as one of the Top 100 SMEs in the UK – and to have been ranked so highly too. To be recognised by the judges as a high-growth and innovative business that has the potential to continue to scale, and against such strong competition, reinforces that our business model is working. We couldn't have asked for a more positive start to the year, and we look forward to what the rest of 2023 will bring!"
All winners will be congratulated at the EB100 Celebratory & Awards Evening on Friday 17th March 2023 at The Tower Hotel in London, followed by the EB100 Alumni Evening taking place on Sunday 26th March at Wembley Stadium for the England vs Ukraine Euro qualifier.
Caribbean Blinds' impressive ranking in the Top 100 UK SMEs follows on from a wealth of business and industry award success experienced in 2022, where the company took home the 'Manufacturing Excellence Award' at the 2022 Scale Up Awards and the 'Family Business of the Year Award' at the East of England FSB Awards 2022, while Managing Director Stuart Dantzic was also selected for the prestigious Suffolk 100 list for 2022.
For more information, visit: https://www.cbsolarshading.co.uk
Find out more about Caribbean Blinds UK Ltd on their member profile page here