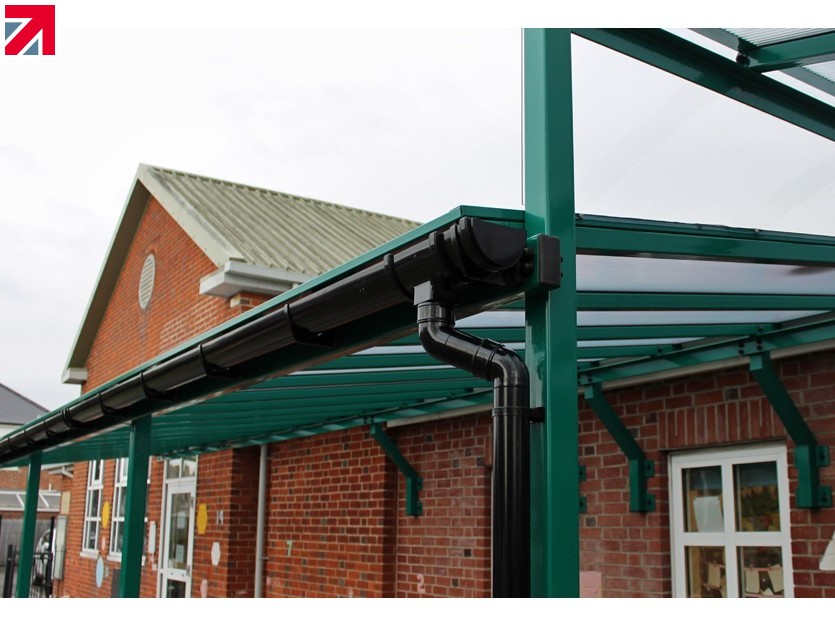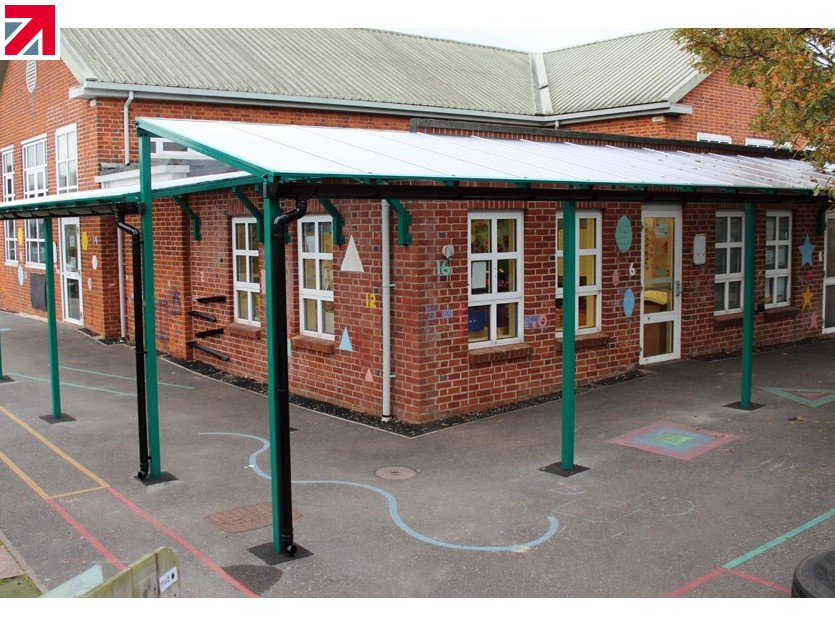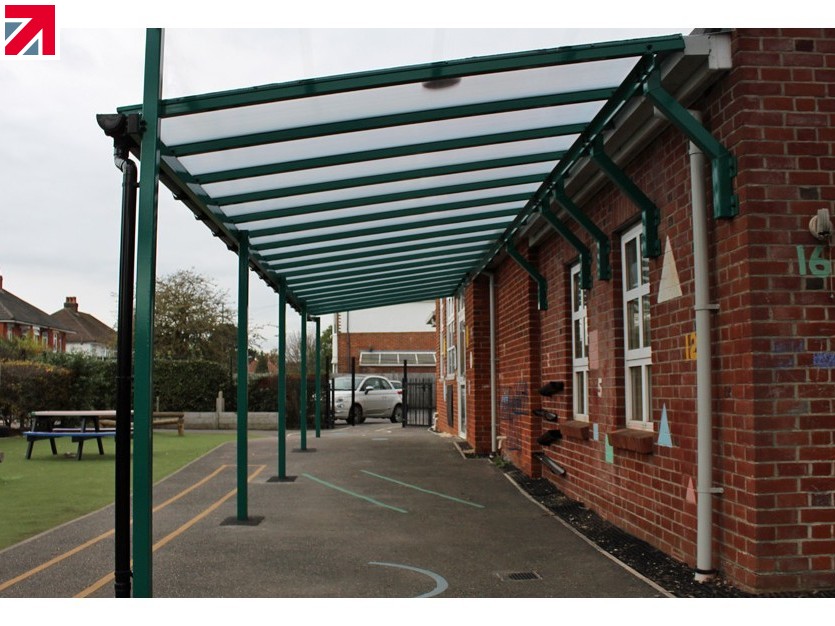 NBB Outdoors were delighted to be contacted again by Christchurch Infant School in Poole after previously supplying and installing a shelter for them.
This time NBB was asked to provide cover for the entrance to an annexed staff office, and full protection from the elements for pupils at break times and when moving between classes.
The installation team from NBB Outdoors visited the school to discuss the requirements and expectations for the shelters, and it was decided that a series of Winterbourne Wall Attached shelters along with a single Winterbourne Freestanding shelter would fit the schools needs and provide the right amount of coverage for their staff and pupils.
To complement the previous shelter installation and red-brick building exterior, Christchurch Infant School opted to have their new shelter galvanised and powder coated, in Green RAL6026.
The finished project takes the form of a 32.14m x 2.5m wall attached shelter and 2m x 2.45m freestanding shelter. NBB Outdoors also added guttering to funnel rainwater into a single flow away from the shelter. The structure is guaranteed to last for a minimum of 25 years, serving the school for many years to come.
Dionne Johnson, Business Manager at Christchurch Infant School said: "We recently contacted NBB Outdoors to assist with our outdoor provision for our EYFS pupils. Following a site visit to determine what we needed, plans were agreed, and the shelters were built during our school half term. The team were professional, friendly, completed the work on time and to a high standard. Both staff and the children love having the extra area outside that can still be used if it is raining."
To request your own free, no-obligation estimate simply email the friendly NBB Outdoors sales team at sales@nobutts.co.uk or call 0800 1777 052 and they can answer any queries you may have.
Find out more about NBB Outdoors on their member profile page here