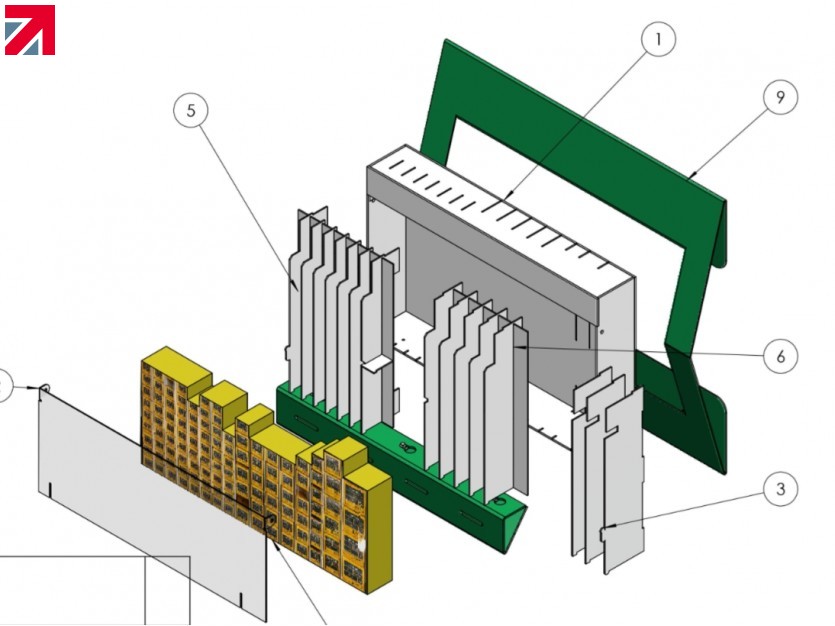 A collaboration between ELTA Automotive and Made in Britain member Wrights Plastics has resulted in new display stands for two of their bestselling lightbulb ranges.
The Coleshill-based automotive distributor turned to Wrights Plastics to revamp the POS display for their Lucas and Vision Pro after an underwhelming response from their usual display partner.
The West Bromwich-based retail display specialist developed a value-engineered solution that meant the unit itself was stronger (for increased product lifecycle) and displayed more stock. Revised artwork made it easier for resellers and customers to more easily identify the replacement bulb required.
Unit costs were lowered, and to date over 3000 have been made & distributed to ELTA stockists around the UK.
Sustainability was also an important factor in the project. All aspects of the manufacturing was carried out under one roof by Wrights Plastics – lowering the carbon footprint of the manufacturing process. And the stands were manufactured from fully recyclable plastics.
Behind its apparently simple styling was a complex unit that involved up to 9 different parts manufactured in three different materials. A multi-part dispensing cassette with hinged front cover was fitted into a durable body and then a branded surround completed the build.
The project used many of Wrights Plastics fabrication skills including laser cutting plastic, patten pressing, CNC routing, line bending, colour matching digital print, gluing and assembly.
James Ivison, Senior Relationship Manager at Wrights Plastics said "Our first project with ELTA has hopefully demonstrated how we can deliver value-engineered, cost-effective and sustainable display solutions that exceed clients' expectations."
Read more about the project at www.wrightsplastics.co.uk/project/elta-automotive-pos/
Find out more about Wrights Plastics Ltd on their member profile page here