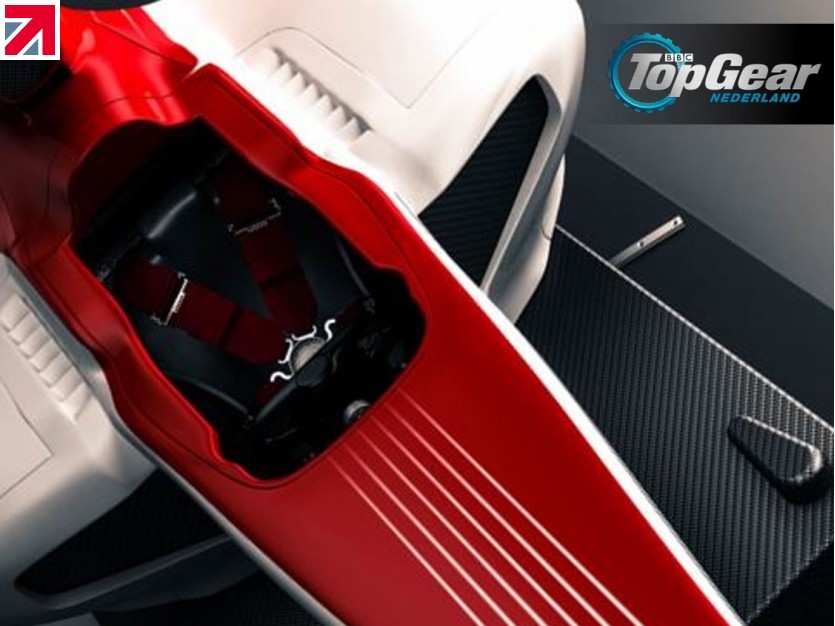 9 August 2020 - BBC Top Gear Netherlands
The ultimate home racing simulator?
"The keys to the Porsche 911 GT3 RS are in the hallway and the Nürburgring season ticket is in the glove compartment. Of course, if you spend more than a ton to race, you go for the real thing first. But what if you already have all of that, and you don't feel like traveling to Africa in winter when the circuits are closed? Then you can go for a racing simulator from Cranfield Simulation. They come in different configurations and it might just be the ultimate home racing simulator.
For around 150,000 euros, the English company, Cranfield Simulation, will build a complete F1 Simulator for you. For the cabin they use real moulds of an F1 car, so the seating position is like in real life. The big difference is that tall people do fit in here, Cranfield reports to TopGear. The F1 simulator stands on an electro-pneumatic platform whose movements simulate the g-forces of a real car. The technology they use comes from aviation, for which they also build simulators.
"The system basically fools the brain into thinking you are feeling g-forces, so that you are completely immersed in the experience. It's a good training product, but it's also a lot of fun," said a Cranfield spokesperson. The complete simulator weighs 500 kilos, so you do not need reinforced floors to install it at home. It seems to be very little for a simulator - we would recommend getting some help if you want to move it.
The wheel comes from Precision Sim Engineering, a brand that Max Verstappen also uses at home. The pedals come from Alkentech and are connected to a hydraulic system for realistic pedal feel. If you prefer GT3 cars, Cranfield will build a simulator with a closed cabin for you, with comparable specifications. Oh, and you don't need special power, you can just plug the sim into a normal power outlet.
If you absolutely want to practice in your own Porsche 911 GT3 RS, there is another option. Cranfield Simulation can convert your car into a simulator. You may prefer to do this with a separate chassis, so that you can park it permanently in the house. But if desired, they can convert your race car in such a way that it can be turned back. Give them about half a day of work and you will happily drive in your own car to the track."
Translated from https://topgear.nl/autonieuws/ultieme-racesimulator-thuis/
Cranfield Simulation, the world's leading full-motion motorsport simulators. Made in Britain, sold worldwide.
Click here to view Cranfield Simulation member profile.
Find out more about AXSIM on their member profile page here