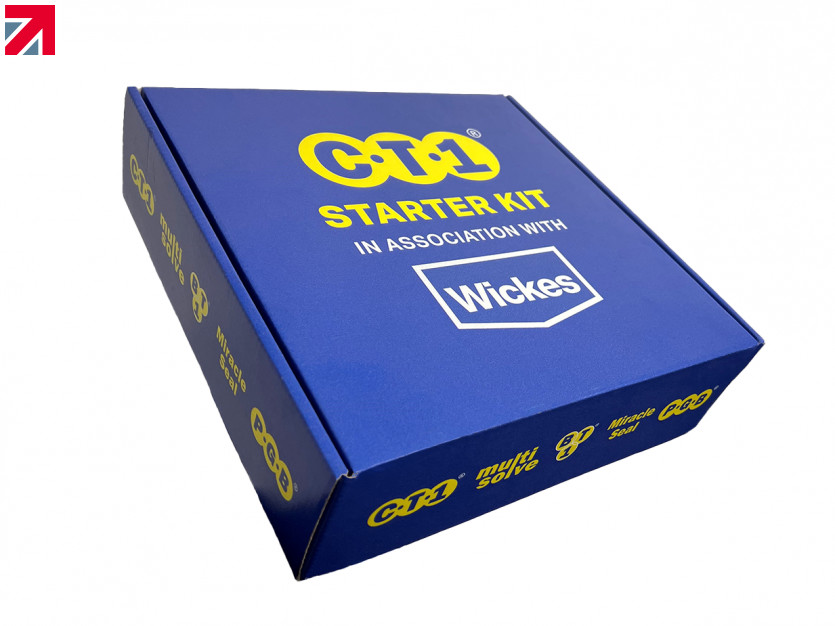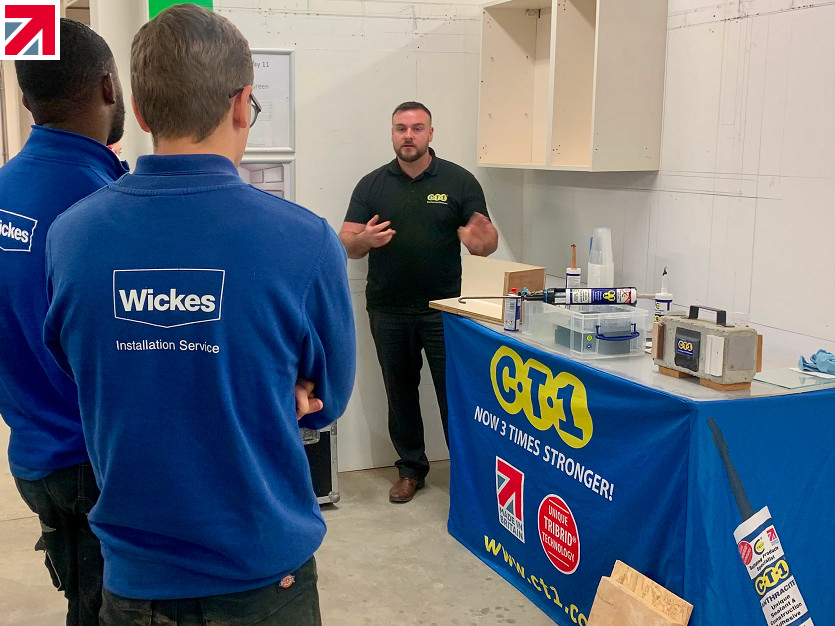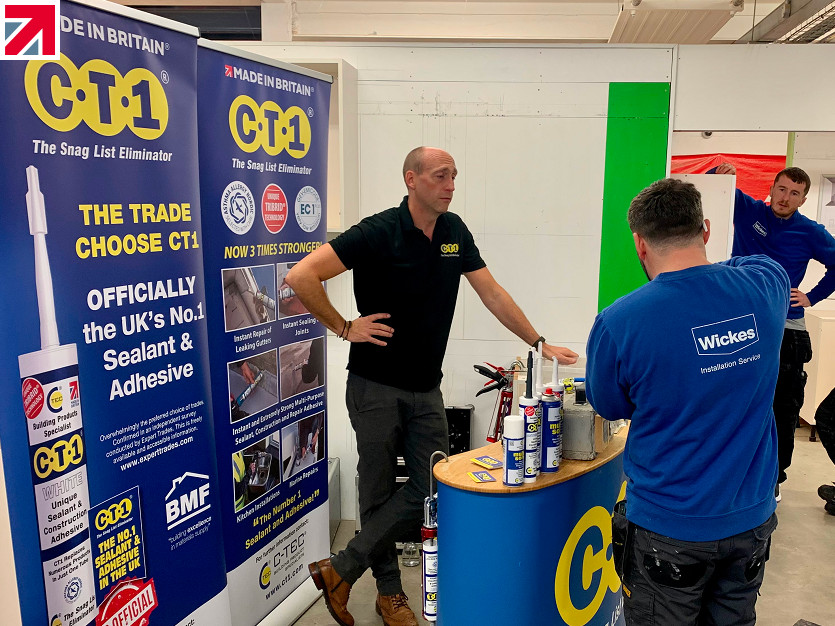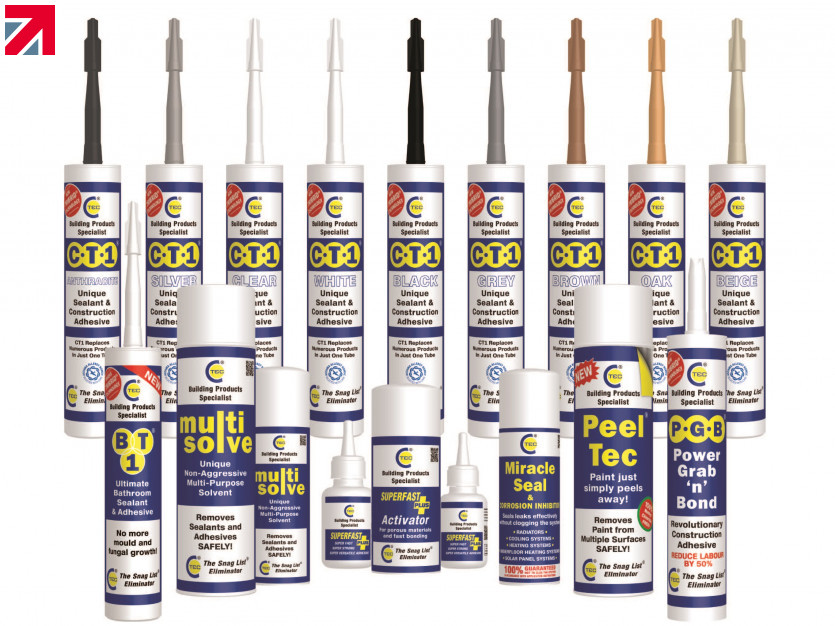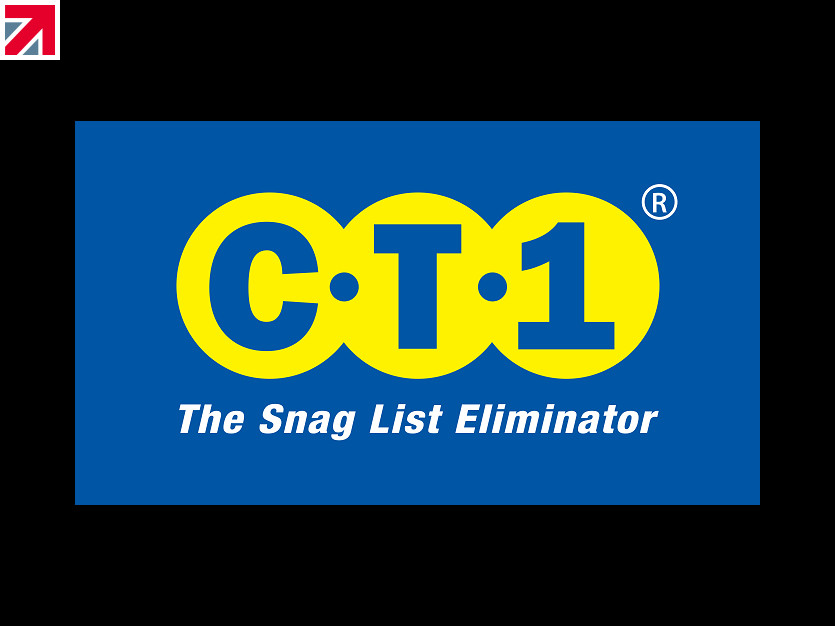 CT1 Partners with Wickes to Train Britain's Next Generation of Trades People
CT1 is the No.1 Sealant and Adhesive in Britain, as voted by professional trades in a national independent survey by Expert Trades. Leaders in research and development we're continually looking to the future, always investing in new technological and environmental improvements that provide Britain's trades with the best products and solutions for all their construction projects.
At CT1 we believe the next generation of future trades people are so important to us all, especially in the construction and maintenance sectors. Professional trades are essential to our economy, they have been the backbone of economic development and CT1 is excited and delighted to partner with Wickes, the leading home improvement retailer, to support their fantastic Apprenticeship Programme.
The Importance of Trade Apprenticeships
CT1's 'TRIBRID®' technology provides unique adhesion on virtually any material in most applications without the need for additional fixings. It supports Britain's trades people nationwide in every sector of the industry including roofing contractors, joiners, window suppliers, kitchen fitters, bathroom installers, as well as specialist fit out and building companies. The construction industry is the driving force of our country and trades people are the central core of CT1's success. That's why CT1 is delighted to partner and support Wickes' Apprenticeship Programme to train and upskill the next generation of skilled trade professionals.
The disruption the pandemic has caused to so many industries, including the construction and maintenance sectors. Apprenticeships are a crucial means of providing our future trades people with vital training to improve their career prospects and bridge the widening skills shortage that threatens to cripple our economy in the years ahead.
CT1 is manufactured in Britain, with British Design and award-winning British Technology, and we are passionate in providing Britain's trades people with the best products, information and knowledge to carry out high quality building and maintenance work every time.
By partnering with Wickes we directly provide CT1 product and practical application training to young participants in the Apprenticeship Programme, assisting Wickes to continuously upskill the workforce, to maintain a high level of customer service, and to give back to local communities by offering employment opportunities.
Participant Testimonial of CT1 Training
Apprentices can also bring a fresh approach to their workplaces. Their willingness to learn can bring different ideas and fresh insights gained from their new knowledge of the best products and how to use them. Wickes apprentice, Jack, commented on CT1's training:
"The CT1 training was fantastic, it was full of practical content with visual demonstrations of how the sealant and adhesive should be applied. The trainer was very interactive and explained the products and their uses very clearly, in a way that was easy to understand.
As an apprentice it's good to get an insight into great products like. It also gives me the confidence to use the product myself and know the reasons why it is so good."
CT1 is Passionate About the Future
Never has our future mattered more, and CT1 is leading the change for technological improvement, better sustainability and waste reduction within the construction industry. It is already the most sustainably minded manufacturer and supplier of sealant and construction adhesive in Britain and see the education of our future trade professionals as the next essential step to provide them with the best technological, practical and environmental products and advice.
We are passionate in supporting the Wickes Apprenticeship Programme and believe in helping to shape young people's learning experiences through successful workplace training. It provides them with the knowledge of world leading products like CT1 and nurtures their new skills to deliver the best possible solutions for customers' projects throughout their working careers.
Training Event Dates
In partnership with Wickes Apprenticeship Programme, CT1 will deliver a series of training events throughout 2023 and 2024:
20th June 2023
12th September 2023
17th October 2023
28th November 2023
12th March 2024
18th June 2024
Every apprentice participating will receive a CT1 Starter Training Kit, filled with a selection of our industry leading sealants and construction adhesives, including CT1, BT1 and Power Grab 'n' Bond, to give them immediate access to the No.1 products selected by their industry peers.
CT1 is available in Wickes stores nationwide and online from www.wickes.co.uk
CT1 – Often Copied but Never Equalled!
We Innovate – Not Imitate!
Find out more about C-Tec NI Ltd on their member profile page here