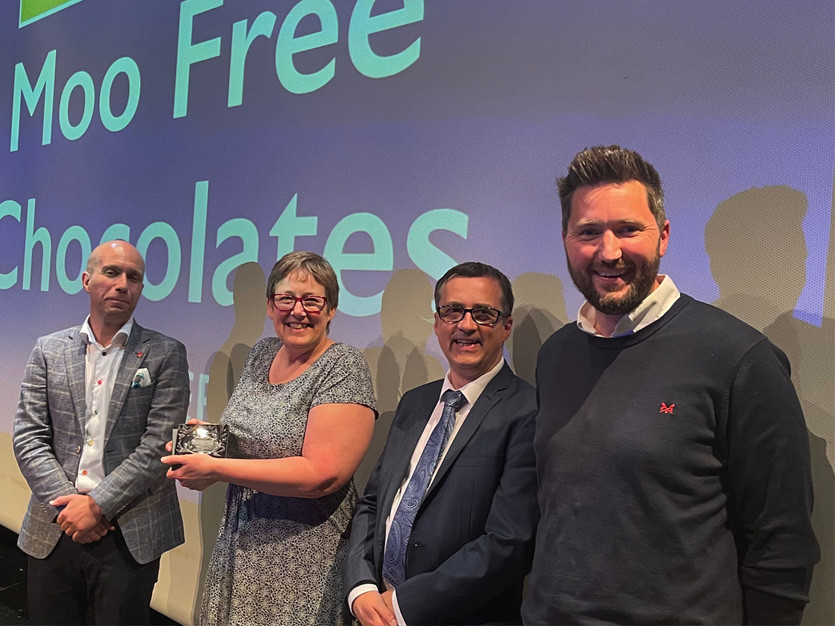 MADE in Britain presented the 'Made in North Devon' award to local vegan chocolate manufacturer Moo Free at an awards ceremony held at the Landmark Theatre in Ilfracombe on 19 May.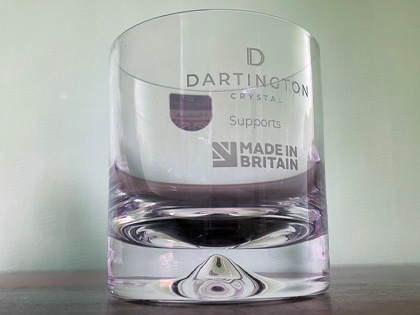 Warren Gell, commercial director at iconic British homewares brand Dartington Crystal – one of our vibrant community of manufacturing members in Devon – presented the award on behalf of Made in Britain.
Mr Gell said, "It was an honour to present the Made in North Devon award on behalf of Made in Britain. Manufacturing is a key, but sometimes overlooked, driver of the local economy and it was an absolute delight to be asked to present this year's award to Holsworthy-based vegan chocolate maker Moo Free."
Business Action editor and awards organiser Robert Zarywacz said, "We are delighted that Made in Britain presented the award, as many business people elsewhere are unaware of North Devon's manufacturing capabilities and expertise. Businesses in this area play a major role in generic drug and vaccine manufacture, participate in aeronautics, defence and shipbuilding industries, produce hi-tech equipment and components as well as exclusive high-quality homeware, food and drink products."
Main photo: (left to right) Warren Gell of Dartington Crystal representing Made in Britain; Moo Free's founders Andrea and Mike Jessop, and Matt Smith of Moo Free.