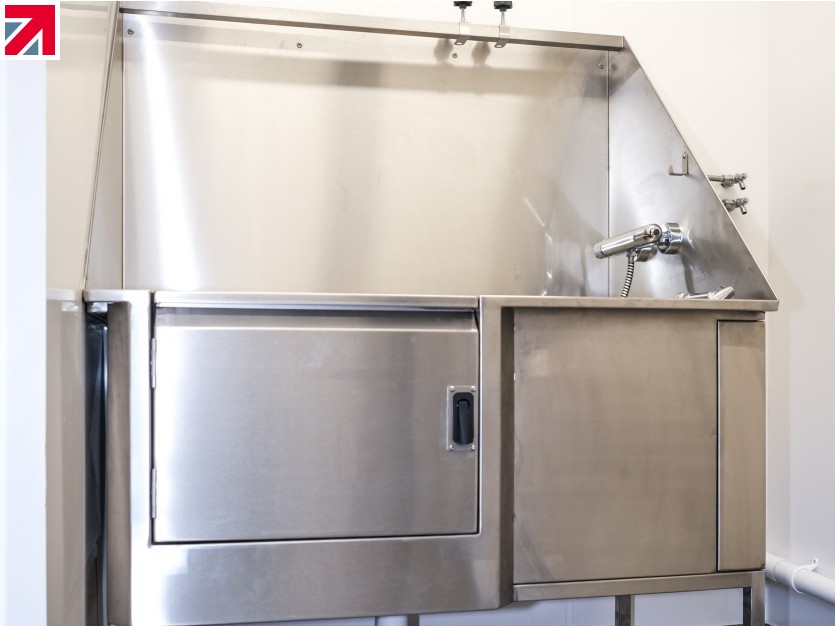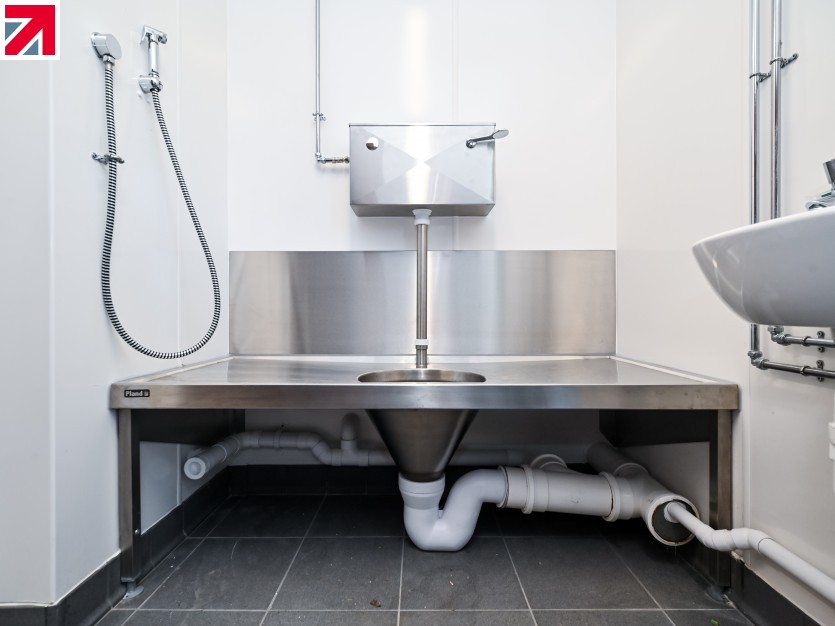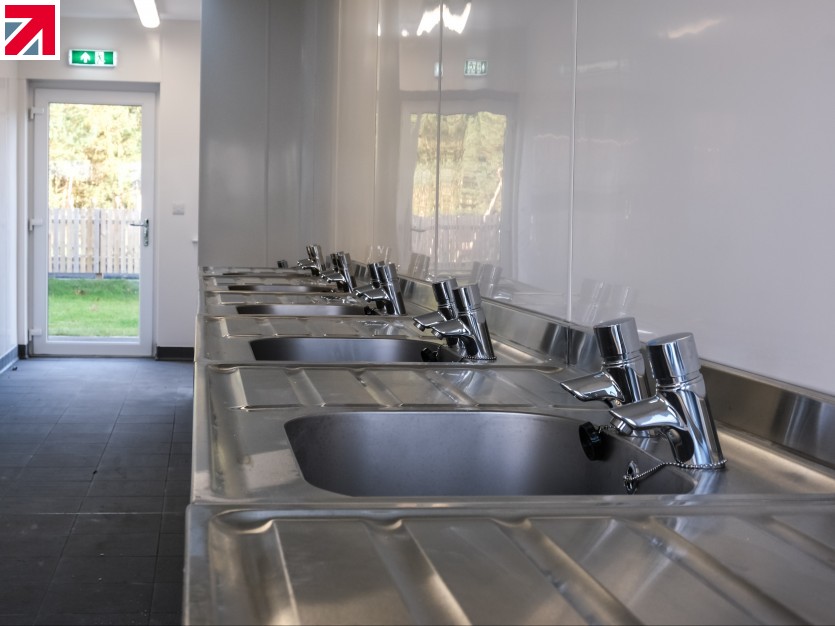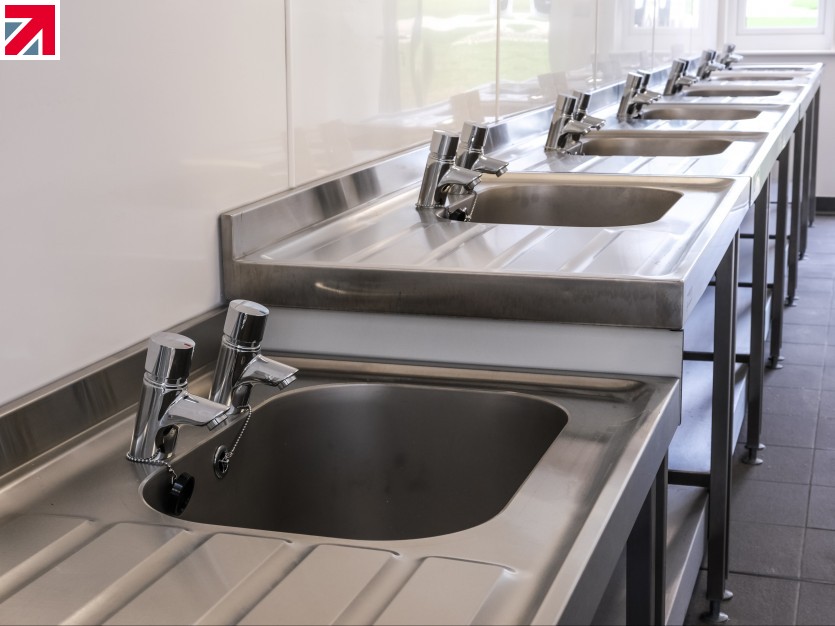 Pland's stainless steel products have been selected for the amenities of the latest 'Camping in the forest' campsite, Sherwood Pines, near Nottingham.
The campsite, which will be the 18th site for the business, is situated in the famous Sherwood Forest and will include over 150 pitches across 20 acres of beautiful woodland. It's perfectly located with numerous activities close by provided by Forestry England, such as walking and cycling routes, Go Ape, picnic areas and adventure playgrounds. The site is due to open in April 2021.
The building elements of the site have been created by Palmer Construction, who selected the British manufactured Pland products for the utility areas of the site. A number of freestanding stainless steel sink units with drainers were supplied for campers to use for washing dishes. There are flushing slop hoppers to dispose of toilet waste and even a bespoke stainless steel dog cleaning unit for campers to shower down their furry friends.
Shaun Curtis from Palmer Construction commented on the Pland products: "It's not the first time we've selected Pland products and as usual they've made the whole process of supply very easy. We needed to ensure that the products we installed on this site will stand the test of time as the site is expected to have a lot of footfall in the coming years. Stainless steel was the obvious choice, it's hardwearing and ensures longevity and it's also hygienic and easy to clean. We also like to support British manufacturing."
Find out more about Pland Stainless Ltd on their member profile page here