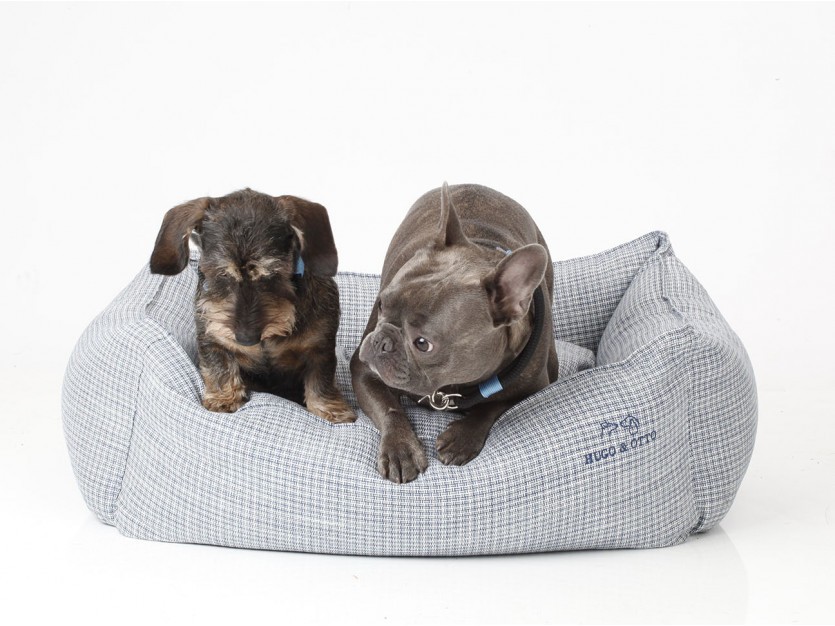 ONE of the 'unofficial' services we provide at Made in Britain is winning PR coverage for members with a relevant story to tell.
The Times came to Made in Britain looking for companies that have been hit by international supply chain problems and found solutions closer to home. We were very pleased to tell them about Hugo & Otto. Hugo & Otto was set up by Caroline Bate, an interior designer based in Cheshire who created the brand of luxury dog beds.
Initially, Caroline was sourcing dog beds made overseas but currency fluctuations after Brexit caused her to re-think her strategy. She now works with Richard Shaw, founding owner of K9 Pet Products in Kingswinford, near Birmingham. In April 2020 Hugo & Otto became members of Made in Britain. We introduced The Times to Caroline and Richard and it published their story here: https://www.thetimes.co.uk/article/battle-to-find-supplies-in-a-dog-eat-dog-world-qrxnjcblm (paid access required).