BACK in 2012 Keri Read joined Centurion Europe as a warehouse operative; in 2021 she has now qualified as a marketing assistant after undertaking her marketing apprenticeship, which she started back in 2019.
At the end of 2020 Keri was awarded her Level 2 in Marketing. After a couple of years of learning within the marketing team whilst undertaking her NVQ in Marketing, Keri has been given the chance to get more involved with marketing and take ownership of her own projects.
Over the eight years, Keri's journey at Spectrum Industrial has allowed her skillset to go from strength to strength and shows what can be achieved through dedication to learning and training.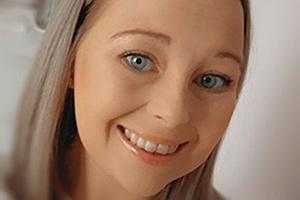 Keri (left) told Made in Britain, "It was a fantastic opportunity for me to build my knowledge in the marketing department, I have learned so much from doing the Level 2 Qualification. I cannot wait to start showing off my new skills to Spectrum Industrial and my team, plus building my knowledge further in the coming years. I would like to thank Spectrum Industrial and The Source for their help and support in helping me achieve this during the current pandemic."
Tania Turner, marketing manager at Centurion Europe, said, "Keri is a great asset to the team, always willing to roll her sleeves up and work hard. Her experiences in different roles in the business means she has built up a great understanding of the business, which is a fantastic understanding for a marketing role. By putting Keri through a Marketing Apprenticeship has given her the skills she needed to be able to carry out her role as Marketing Assistant and is proving to be a valuable asset to our team.".
Sarah Grice, HR manager said, "Apprenticeships are definitely the way forward for many businesses. Many staff come into the business who want to improve their skillset or in some circumstances completely change their skillset. Apprenticeships are a great way for the Employer and employee to develop skill sets by gaining knowledge and experience which benefits all."
Find out more about Spectrum Industrial on their member profile page here