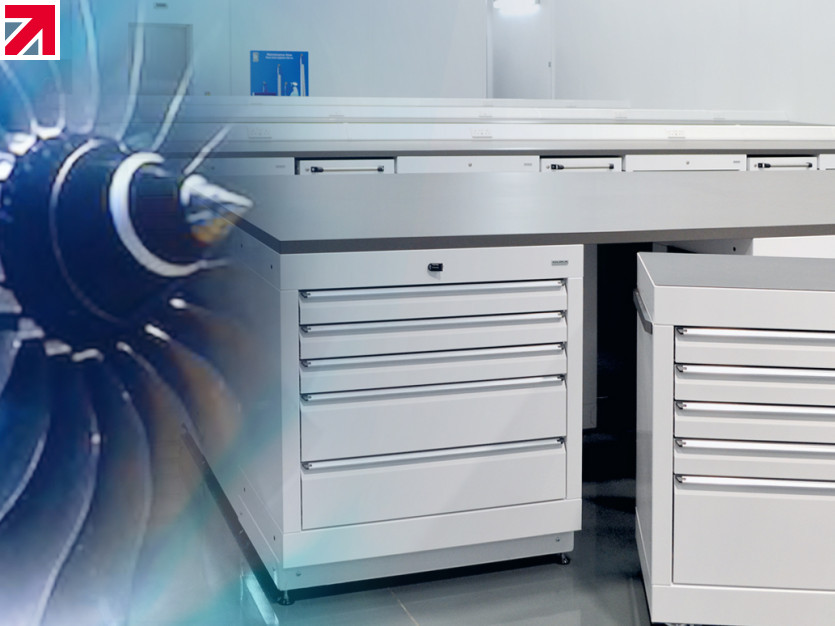 A WORLD-renowned aerospace company in Derby has modernised one of its most significant maintenance workshops. To ensure the changes met with the company's high standards, they approached Dura.
During a consultation process, Dura spent the time to understand the client's requirements for the new workspace, which will also become a focal point of high-profile visits. As part of this process, Dura used 2D cad visuals, and 3D renders to show the client what its workspace would look like once completed. It also provided the opportunity for Dura to demonstrate how the design process would enable the client to implement a more efficient workflow.
Dura created an environment that its client's team would be proud of. The furniture system was configured to optimise the space and accommodate requirements for future expansion. With the addition of a tailor-made mobile tool station, Dura maximised storage capacity for the 38 maintenance engineers based in the workshop, delivering an organised and clean workspace desired by the client.
This new clean, bright area is now an aspirational space which also meets with the broader needs of the business. Dura's client commented: "Our workshop is stunning – the team are proud of their new space, and it has been a real pleasure to work with Dura on this project!"
Find out more about this project online https://www.duraworkshops.co.uk/aerospace-maintenance-workshop-derby.php