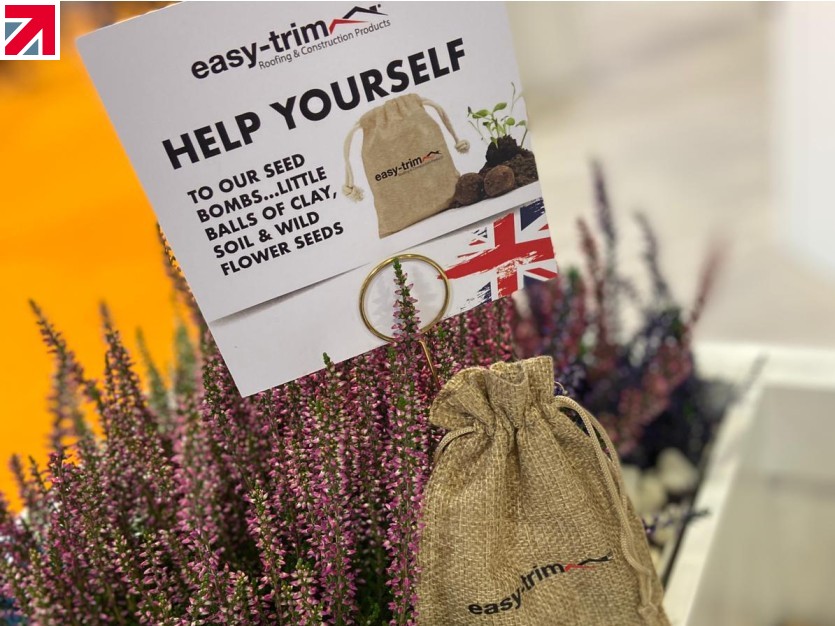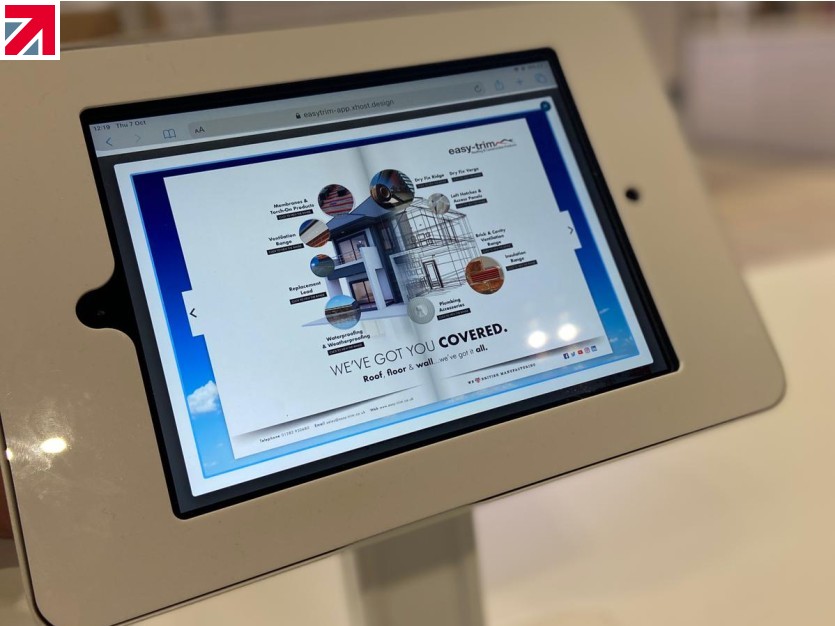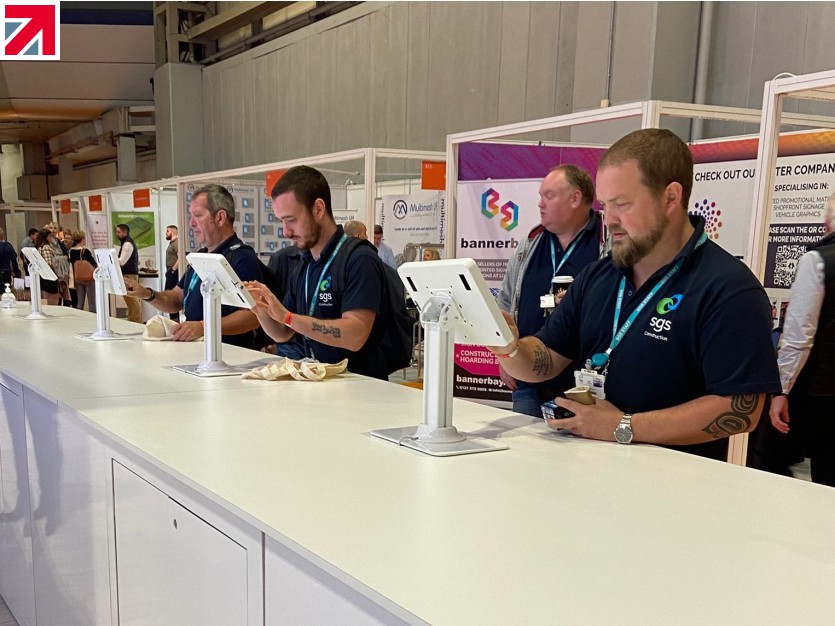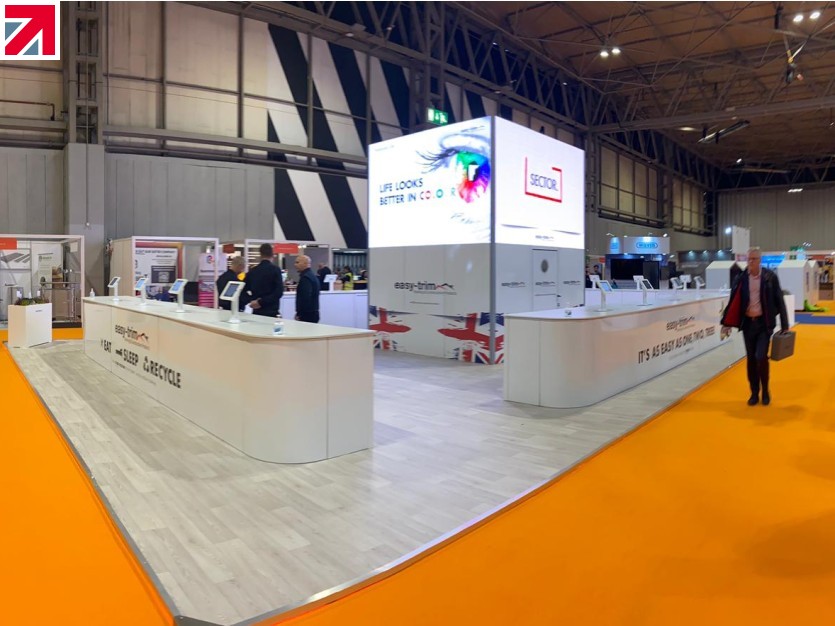 After a difficult period of being shut away from reality, the UK Construction Week Build Show finally returned, and we were headline sponsor! Media 10 put on a remarkable show, and it was great to have some face-to-face interaction at long last! We were delighted to be rewarded with the 'Best Marketing Campaign' award. With our marketing campaign being implemented over several months this reward shows that hard work does pay off and we are delighted to receive recognition for our efforts!

The focus of our campaign revolved around the on-going sustainability commitments businesses are now expected to comply to. Within our business we find it imperative to not only comply to this ethos but to drive it, promoting the commitments as much as we can. Therefore, in an effort to further 'green' our environmental credentials, we took steps to reduce our carbon footprint by hosting a paperless stand. The digital stand included a large screen surrounding the entire stand, as well as several interactive devices. We completely limited the use of paper and single use plastic, aligning directly with sustainability requirements.

Part of our campaign involved pledging to plant a tree on behalf of every attendee that opted in. This came with a certificate and regular progress on your tree. We saw this as a very interactive way to gage a connection to our customers, offering something to them whilst also giving back to nature. With a tree absorbing 10-40kg of CO2 per year on average, this shows just how much of a positive impact we can make by such an easy pledge.

We are committed to helping the environment and creating a sustainable future. This focus is our core strategy however, trade shows continue to produce a plethora of materials including leaflets, brochures and pens. We know because we've been guilty of this ourselves. It's hard to ignore the fact that most of it gets dumped or left in hotel rooms. To combat this, all visitors who came to our 'paperless' stand at the Build Show received an eco-friendly gift that is ethically made, sustainable and unique… a seed bomb! We saw the seeds bombs as a gift that can add some colour to your life, growing and flourishing into something beautiful. The seed bombs are a talking point, something unique and innovative, contrasting to normal trade show merchandise.

The pandemic has had a massive effect on not only the British economy but also every single one of us. We wanted to give back. So, we offered one lucky person the opportunity to win a £1000 voucher to spend how you wish at The Scarlet, a luxury eco-hotel. Imagine views of cliffs, sea and sky at every moment, and airy spaces designed to connect you the outdoors. This hotel is the perfect space to unwind, and this prize gives a lucky someone chance to relax and have some time to themselves. This competition was another reason for people to visit our stand and speak to our brilliant team.

The Build Show 2021 was a fantastic event with an array of innovative products on show, displaying the very best the UK construction industry has to offer. It was brilliant to see faces old and new, after such a long period locked away! Thanks again to Media 10 for putting on such a great show. We can't wait for next year!

2022 sees further expansion in our manufacturing capabilities, progressing as a company and surpassing our current achievements. It was great to meet the Made in Britain team at the Build Show and we look forward to continuing working closely over the next few years to aid this progression and see what the future holds.
Find out more about Easy-Trim Roofing & Construction Products Ltd on their member profile page here