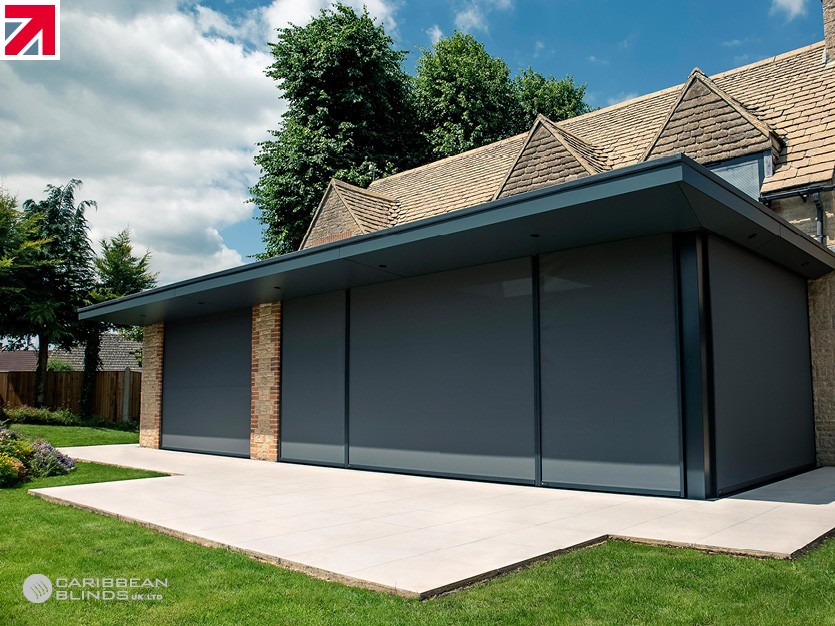 Are you doing the most to keep your home running energy efficient? The winter season is fast approaching and energy costs are rising, poorly insulated homes can drain money during this season, money that can be easily saved by investing in effective solutions to help improve the homes energy consumption and retain heat.
Windows and doors are some of the main areas in which heat loss can occur; with more modern homes incorporating more glazing into their designs and creating feature pieces, this can create vulnerable areas. Double and triple glazed windows and doors can aid in slowing the process of heat loss successfully, if installed correctly by glazing experts.
Our external blind range is best known for preventing solar heat gain effectively, surpassing the capabilities of the average interior blinds, blocking up to 97% of the sun's incoming short wave radiation and naturally cooling the home without the use of energy burning air condition systems and fans.
A great solution for the warmer seasons yes, but also a great insulator in winter. With the Antiguan External Roller Blinds and Cayman Roof Blinds you can create an extra layer of insulation for your windows, doors, conservatories, and roof lights, retaining that extra essential heat to keep your home running more efficiently and saving you money year on year.
You may be thinking it is a big investment just for a bit of extra insulation for the glazed areas in winter but these exterior blinds are more than that, they are an all season solution that will save you money for years to come.
If you would like to understand more of the benefits and features of our innovative external blinds range then head over to our shading guide where you can access a wealth of information. Or alternatively you can discuss more about our products with our knowledgeable adviser on 0344 800 1947.
Find out more about Caribbean Blinds UK Ltd on their member profile page here
Find out more about Caribbean Blinds UK Ltd on their member profile page here