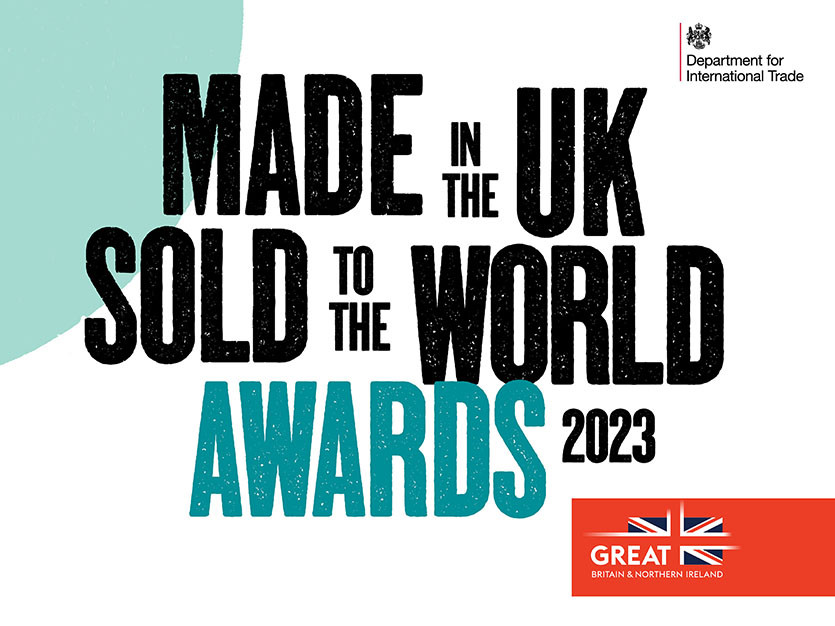 Entries for The Department for International Trade's inaugural Made in the UK, Sold to the World Awards are now open.

The awards will recognise and celebrate the global trading success of small businesses from across the UK. Made in Britain is pleased to be supporting the Awards and is keen to promote any winners that are Made in Britain members.

Winning businesses from across seven categories will receive a 2023 winner's certificate and digital badge. DIT will also organise a high-profile visit from a DIT representative to your winners' to celebrate your exporting success.

Deadline for submissions is 23:59 on Thursday 23rd February 2023. Winners will be announced in mid-April 2023.

How to enter

If you have an exciting story to tell about how your business is successfully selling its products or services to the world, DIT wants to hear from you. To enter, submit this short entry form to be in the running for your industry category award*
The categories are:

• Manufacturing
• Agriculture, Food and Drink
• Consumer Goods
• Creative Industries
• Digital
• Education
• Financial and Professional Services

*If your business covers more than one industry (e.g. Manufacturing + Food and Drink), please select the industry that best represents your international sales.

If you have any questions about the awards you can contact DIT by emailing ukmarketing@trade.gov.uk.

Please let us know how you get on, via trade@madeinbritain.org.