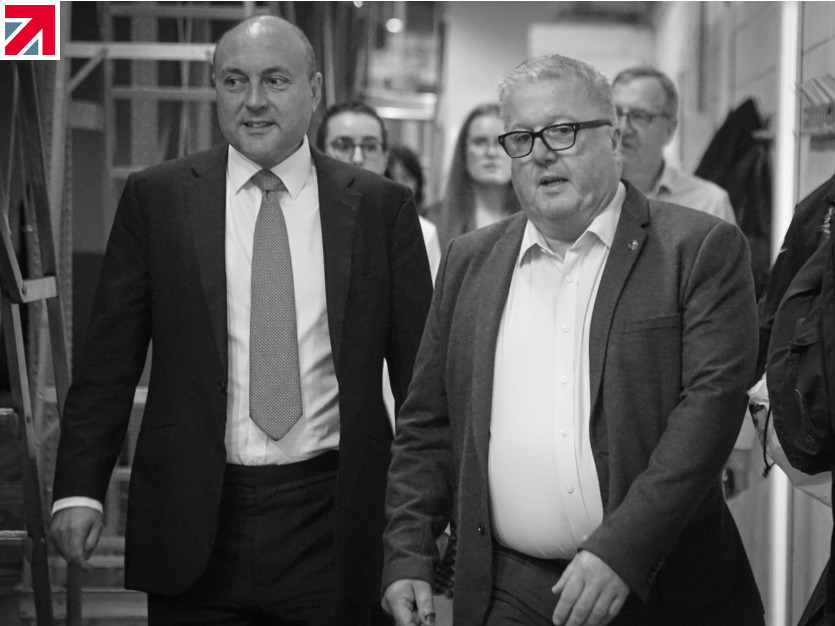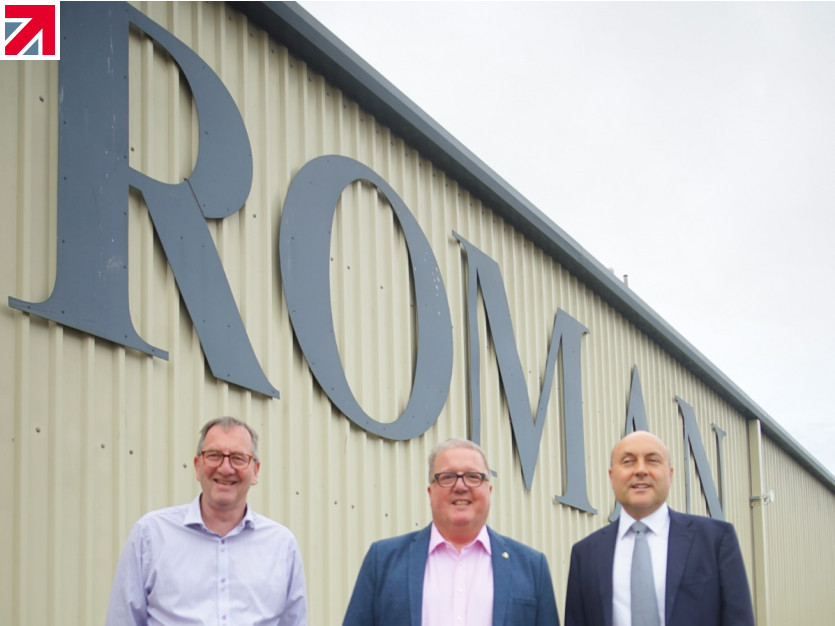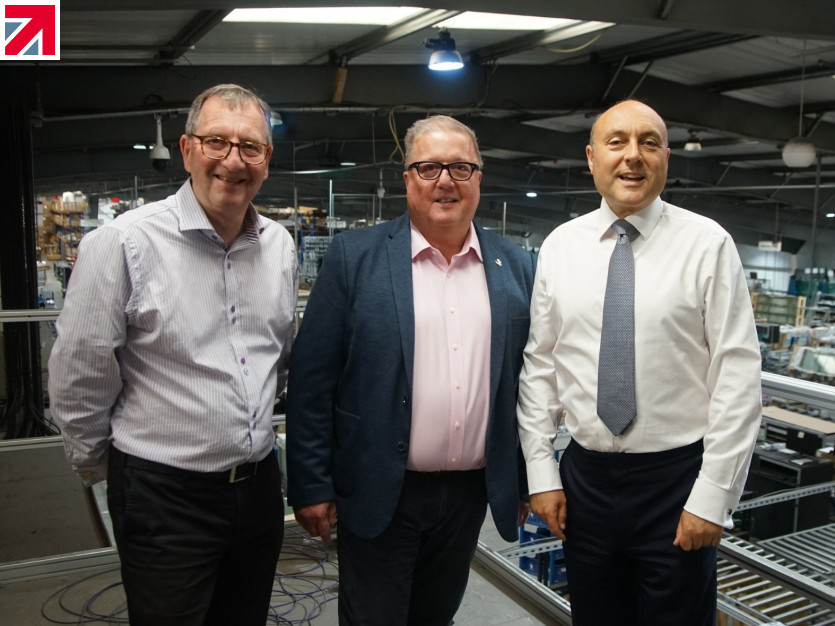 The UK and Europe's leading shower designer and manufacturer, Roman, were delighted to welcome Andrew Griffith, the new Minister for Exports to its headquarters in Newton Aycliffe, County Durham.
The visit involved a tour of Roman's 400,000 sq. ft. manufacturing facilities, including Roman's three factories, showroom and testing facilities.
All Roman's manufacturing takes place at their headquarters in Newton Aycliffe, County Durham. Roman has three manufacturing plants; for shower enclosures, bath screens and wetrooms; for solid surface fabrication of basins, vanity units and bathroom structures with case goods and furniture integrated into designs; and for moulding solid surface shower trays. The international market leader also has established subsidiaries in Ireland and Malaysia.
Roman has recently won the Queen's Award for International Trade, (for a second time) by achieving such a strong position in the marketplace by consistent and creative product innovation and has produced significant growth across all UK market sectors and in the past 5 years, strong growth in international markets. Roman's manufacturing capability and vast range of products has made the brand increasingly strong in key international markets. Currently Roman has supplied products for projects in 72 markets worldwide from County Durham.
David Osborne, CEO of Roman, commented: "It was an honour to meet the newly appointed Export Minister and for him to take the time to visit our headquarters for a factory tour and a discussion on our International business. We were particularly keen to get an update on the progress with accession to the Trans-Pacific Partnership (CPTPP) which is crucial to the development of our international trade."
Andrew Griffith, Export Minister, commented: "It was great to visit Roman's headquarters in Newton Aycliffe today and see first-hand the fantastic work they are doing creating innovative products sold around the world, supporting jobs and economic growth.
"This government's support for British exporters and new Free Trade Agreements with more than 70 countries means businesses can benefit from exciting new opportunities across the world."
Find out more about Roman Ltd on their member profile page here