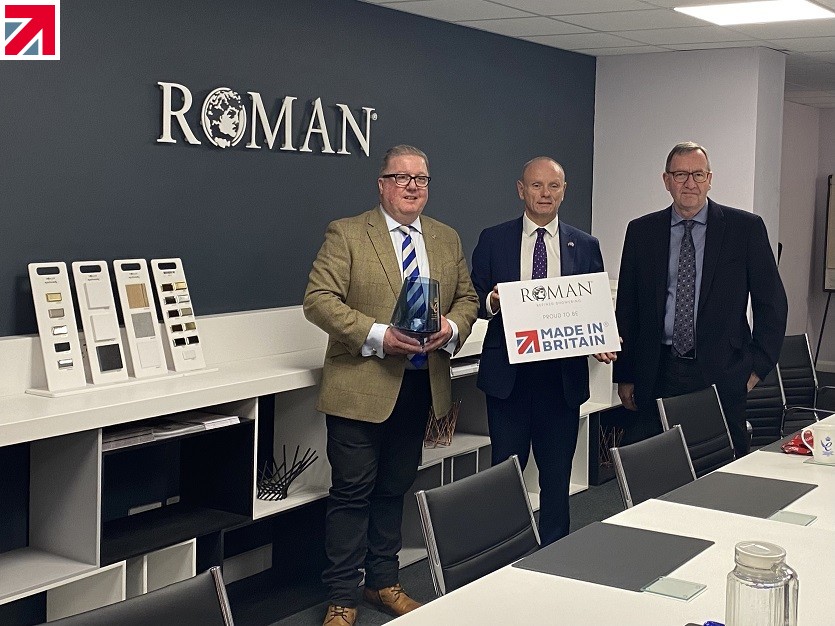 The UK and Europe's leading shower designer and manufacturer, Roman, were delighted to welcome Mike Freer, the Minister for Exports, and Paul Howell, the MP of Sedgefield to its headquarters in Newton Aycliffe, County Durham.
The visit involved a tour of Roman's 400,000 sq ft manufacturing facilities, infrastructure and showrooms – whilst discussing product compliance & testing; the global shipping crisis; and very importantly, the timing of Britain joining the to the Trans-Pacific partnership (the CPTPP).
Roman is one of the largest employers in the constituency and were keen to highlight inequalities in International trade tariffs and the evolving UKCA product marking system – Paul Howell has been a great ally in supporting these issues.
David Osborne, CEO of Roman, commented: "It was an honour for the Minister to take the time to visit our headquarters today involving a factory tour and a discussion on our International business. We gained some valuable insights into forthcoming legislation – most importantly for Roman, the UK's accession into the Trans-Pacific Partnership which will significantly assist our exports into the Asia Pacific region."
- ENDS -
Find out more about Roman Ltd on their member profile page here