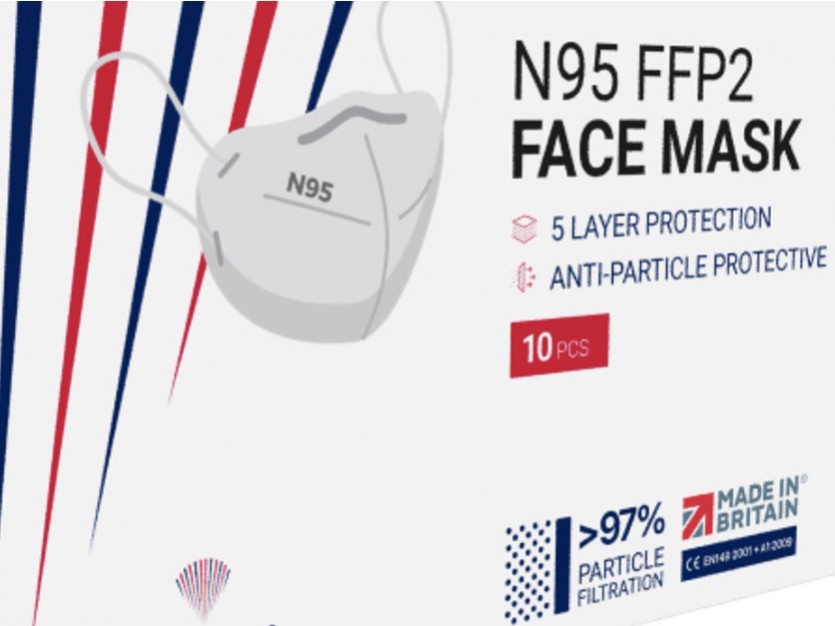 MEHMA Medical is manufacturing N95 FFP2 face masks in Surrey. It has just been granted accreditation by Made in Britain.
Mehma Medical's Hibba Syeda told Made in Britain, "We are proud to be manufacturing in Britain, producing protective masks and helping contribute to the healthcare sector's efforts in dealing with the COVID-19 pandemic. We are highly appreciative of this accreditation, a testimony of our fruitful efforts and passion to reflect our being a UK manufacturing company."
The N95 FFP2 protective face masks have been designed and manufactured in Britain and provide protection against smog, pollen, influenza virus, dust and smoke dust from automobile exhaust fumes.
Mehma Medical has produced a latex-free medical face mask offering comfort and protection. The five-layer filtering mask is hypoallergenic, water-repellent as well as being lightweight and highly breathable.
The company is planning to use the official, protected Made in Britain mark on all marketing materials and on its packaging. Find out more about Mehma Medical from its members' directory profile page here and its website here.