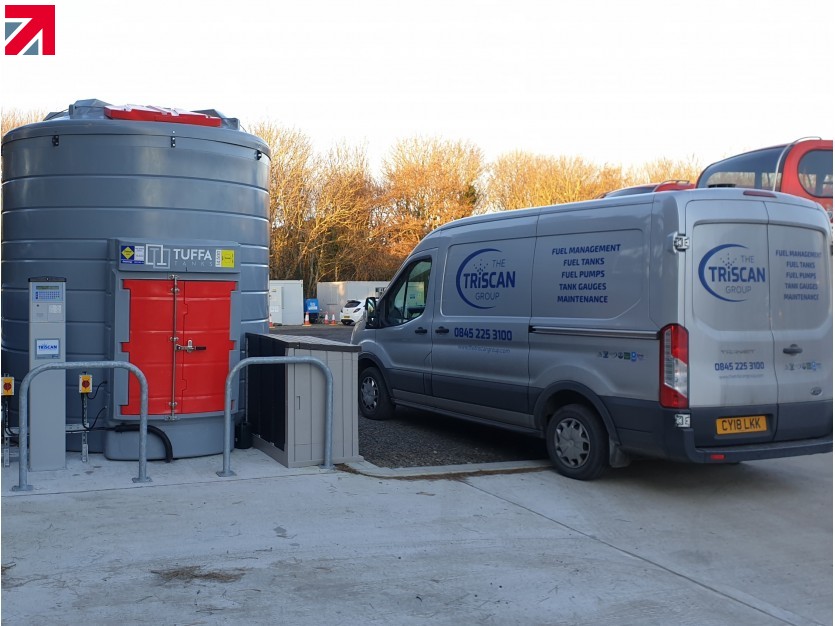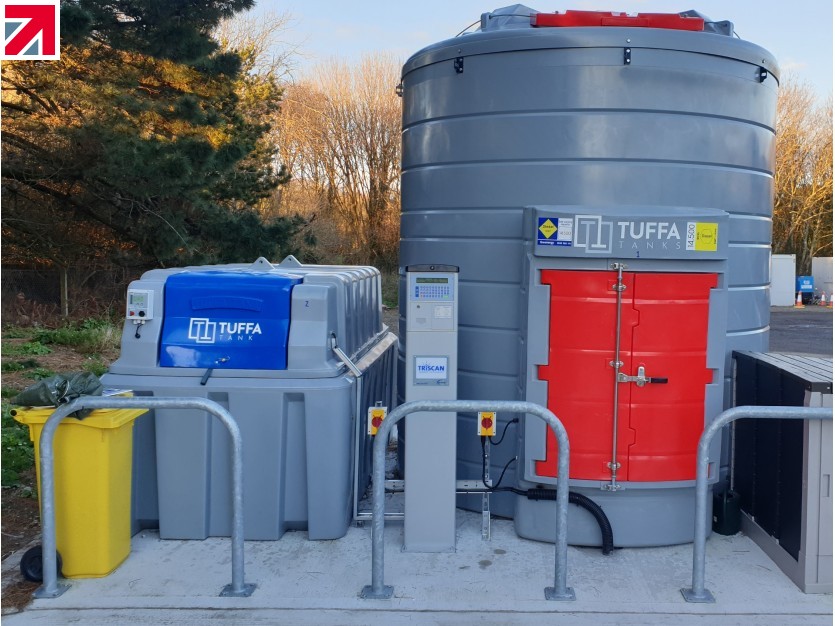 Plymouth City Bus was formed 35 years ago when it took over the local bus service network from Plymouth City Council. However, the transport company traces its origins right back to the horse trams of the 19th Century. Plymouth City Bus are now owned by the Go-Ahead group who operate one of Britains largest network of bus routes.
After winning a tender to run three new routes across Cornwall, the bus company needed to obtain the facilities to manage the routes and began constructing three new bus depots at Penzance, Newquay and Scorrier. To achieve self-sufficiency, reduce fuel costs and enable quick bus refilling, the depots required bulk diesel and AdBlue dispensing. Strict deadlines and a tight budget meant Plymouth City Bus needed an experienced fuel management team capable of offering a turn-key installation. Triscan have a national network of highly skilled engineers and have completed numerous projects for the Go-Ahead Group before, so offered a reassuring choice.
"We currently work with over 60% of the UK's bus and coach industry, using award-winning combinations of fuel software, hardware and access devices to provide accurate fuel tracking. Triscan's engineering team installed the Tuffa plastic tank alongside our fuel monitoring equipment, together helping Plymouth Bus to unlock fuel and carbon savings alongside easy access to helpful information such as BSOG reporting." Kerry Whittaker, Group Marketing Executive.
Triscan allocated a dedicated project manager to the job and analysed Plymouth City Bus' fuel consumption data to provide a recommendation of a minimum diesel storage capacity of 10,000 litre diesel and an ideal capacity of 15,000 litres at each site. Triscan have been working with Tuffa for over a decade and in that time have installed a huge variety of Tuffa tanks for diesel, petrol and AdBlue storage and dispensing. Our 15,000 litre plastic bunded diesel tank is the highest capacity plastic tank on the UK market and perfectly meets Plymouth City Bus's requirements for high capacity yet affordable storage.
The higher 15,000 litre capacity can be more beneficial as the tanks require refilling less frequently and are more cost-effective in the long-term due to incrementally cheaper fuel rates. As the only British manufacturer with the facilities to rotomould plastic bunded diesel tanks in this capacity, achieving the ideal storage requirement of 15,000 litres would otherwise require steel tanks. While Tuffa's experienced welders are more than capable of fabricating steel bunded tanks in much higher capacities, it would inevitably mean longer lead times and increased costs as the price of mild steel has almost doubled in the past year.
Tuffa's 15,000 litre plastic bunded diesel tank and 2,500 litre plastic bunded AdBlue tank offers a reliable tank combination that Triscan have used on previous projects. AdBlue consumption is typically around 5% of diesel consumption so a much smaller tank would suffice. However, AdBlue can be stored for over a year when kept in optimum conditions so with little risk of degrading it's often more convenient and cheaper to install a larger capacity tank than strictly required.
Plymouth City Bus accepted the project plans from Triscan, and gave the Tuffa team the 'go-ahead' to manufacture the tanks. Our plastic tank workshop based in Uttoxeter, Staffordshire set about rotomoulding the primary tanks and bunds using a UV stabilised and corrosion resistant polymer with a high shot weight. This process produces a strong and extremely durable single enclosed unit for both the primary tank and bund. The AdBlue tank was then fitted with a flip lid while the large diesel tank was fitted with a lockable cabinet, both of which house the dispensing equipment including reliable pumps and gauges.
To enable synchronisation with Triscan's own fuel management system Apollo 2 both the diesel and AdBlue tanks were factory-fitted with digital flowmeters (K600 B3 and K24 respectively). The secure Triscan Apollo 2 system allows authorised drivers to fuel their buses while enabling the Go-Ahead group to gather data such as stock levels and accurate MPG figures for the buses and drivers. As well as increasing security and reducing the risk of fuel theft, the data provided by the fuel management system can be critical in reducing transport costs. For example, by helping to identify buses with a higher MPG than expected which would indicate a mechanical issue, or by highlighting drivers who would benefit from extra training to improve fuel consumption.
With the tanks swiftly delivered to the three Cornwall sites the Triscan engineers set about constructing safe refuel stations at the depots. This included installing the diesel and AdBlue tanks on a new concrete base with horseshoe bollards, kill switches and spill kits to prevent accidents and protect the sites. Each of Plymouth City Bus's new routes now has a dedicated depot equipped with a mini forecourt, allowing the bus company to fulfil their tender and get passengers to their destinations on time.
Find out more about Tuffa Tanks on their member profile page here