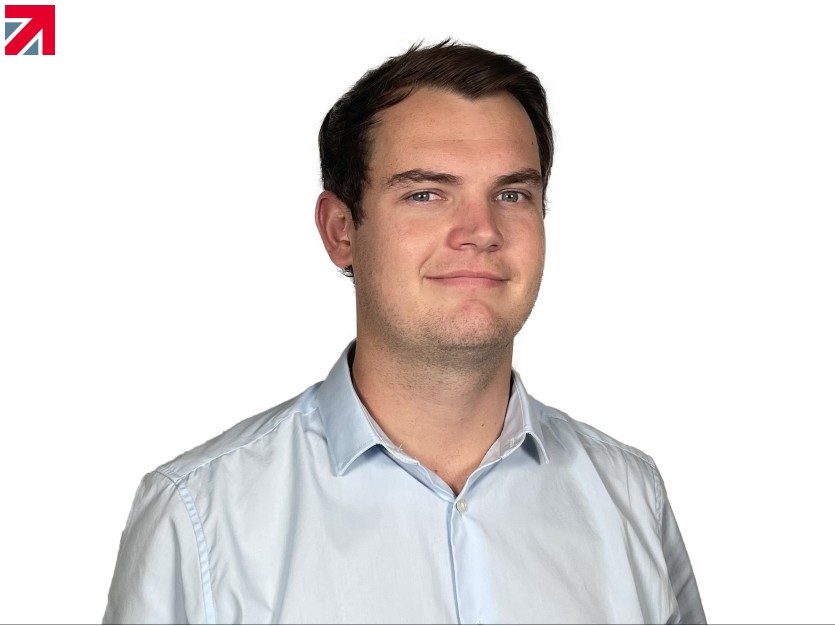 UK-based UV curing specialists GEW have announced their appointment of Jamie Neill as Junior Sales Manager for sheetfed business, for the UK and Ireland. Jamie has been brought in to strengthen the sales team at GEW as the move will enable Gary Doman, GEW's International Sales Manager for Sheetfed, to focus on key account development and strategic growth with GEW's global sales team.
Jamie's experience is in B2B technical sales and account management, having spent the past four years with a leading manufacturer of medical equipment, supplying to customers within healthcare Trusts, universities, research, and industry. During this time his focus has been on adding value to customers' projects and services. He now brings this expertise to GEW, to the benefit of sheetfed offset customers with UV and UV LED systems, across the UK and Ireland.
Jamie's arrival comes soon after GEW's appointment of Chuck Irons as Sales Manager for North America, in September. Chuck will also have a focus on sheetfed and web offset operations, demonstrating GEW's commitment to building its global market share in this sector. Robert Rae, Managing Director of Sales at GEW, explains the strategy: "Following on from RMGT's selection of GEW as its new partner for UV LED in January of this year, our business in the sheetfed offset market has gone from strength to strength. In addition, our highly professional LED retrofits have unlocked new products and revenue streams for many commercial and packaging customers.
"Jamie will be focusing on visiting customers across the UK and Ireland to demonstrate the benefits of UV LED retrofits and increase our presence in this growth market for GEW."
Rae concludes: "The home market is becoming far more receptive to UV LED curing as a concept and we have a system that offers the perfect solution to this market in terms of cost, productivity, and addressing sustainability demands. Jamie's role will be to build awareness of this, and the many benefits that UV LED can deliver for sheetfed printers."
Jamie holds a BSc (Hons) in Biomedical Science from the University of Warwick.
###
About GEW
GEW designs and manufactures Arc and LED UV curing systems for printing, coating and converting applications. The company has become the world market leader in manufacturing UV systems for the labelling and narrow web printing industries. GEW also specialise in the design and installation of LED UV curing systems for sheetfed offset presses.
In 2019 GEW launched the LeoLED UV curing system, built around the same highly successful ArcLED cassette-based design known from earlier GEW ranges. LeoLED is fully compatible as an upgrade for existing arc lamp based ArcLED systems.
GEW have invested in a world class production facility at their headquarters in England and operate subsidiaries in Germany and the United States.
***
Contact information:
Jamie Neill, Junior Sales Manager, Sheetfed
GEW (EC) Limited, Crompton Way, Crawley, West Sussex, RH10 9QR, United Kingdom.
T: +44 (0) 1737 824 543 | M: +44 (0) 7793 042 467 | E: jneill@gewuv.com
Find out more about GEW (EC) Limited on their member profile page here