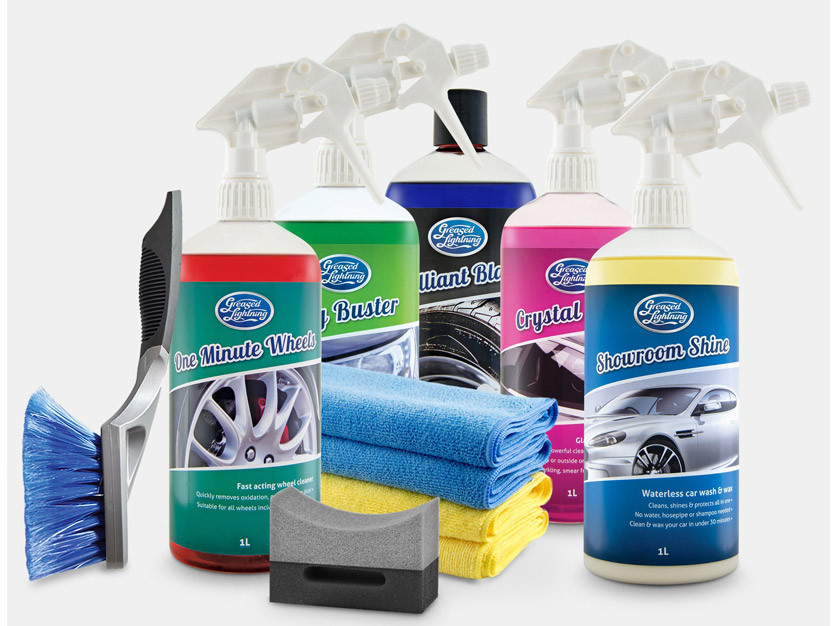 GREASED Lightning, the Surrey-based car care products manufacturer, has just achieved Made in Britain accreditation. The company believes that cleaning your car, motorbike, caravan or boat should be quick and easy to do. Its products are designed to achieve a premium finish with the least amount of drama and mess possible.
Greased Lightning says its goal is to provide customers with easy-to-use car cleaning products that achieve a quality finish.
Take its best-selling waterless wash and wax Showroom Shine, for example, with just one bottle and two cloths, Greased Lightning says you can clean a family car an average of ten times, saving water and allowing you to clean your car anywhere. You don't need a driveway, access to water or a variety of products to get the job done.
Vicky Adams, marketing manager at Greased Lightning, told Made in Britain, "We live in a world where we make purchasing decisions every day, sometimes with very little information. Customers want to know more so being able to raise customer awareness that we develop and manufacture our products here in the UK is very valuable.
To find out more about Greased Lightning products visit the website here.