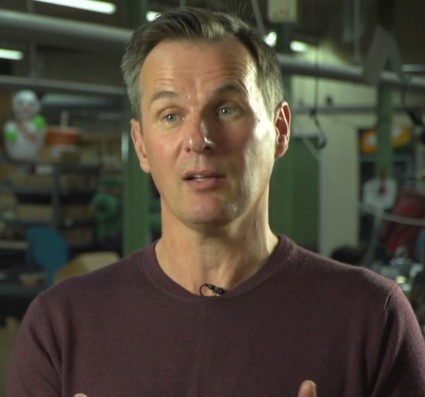 CARRADICE of Nelson has joined the Green Growth Programme from Made in Britain. Managing director David Chadwick (left) has shared his Green Growth experience.
What did the Green Growth assessment tell you about your business?
The Green Growth assessment was a great way to take an honest and quantitative look at our business and where we are on our path to Net Zero. It highlighted our strengths and weaknesses. We scored best in the Social Impact section and worst in the Green Growth section.
It told me that we still have a long way to go. Whilst we already do some good carbon-reducing practices there is still plenty more that we can do. It told us that we need to do more, improve our score and reduce our carbon impact.
Has the Green Growth assessment changed the way you work?
Yes. It's made us reflect on the areas we scored poorly and assess where we can make improvements in our processes.
We've assigned someone, at director level, to oversee the Green Growth improvements required and to engage with our customers and suppliers on this subject.
We will be putting a Net Zero statement on our websites so that all our customers and suppliers know about our plans and commitment.
How easy was it to gather the data? How long did it take you to fill-in?
For a small company with less than 50 employees, I found it quite easy to fill in and I knew most of the answers already so it didn't take me long to fill in. Less than one hour. I think even for a larger company it shouldn't take longer than a couple of hours including all the data gathering.
Did the Green Growth assessment tell you anything you didn't know?
It made me consider areas of the business that perhaps were not at the front of my mind when thinking about getting to Net Zero.
It also taught me the importance of measuring and monitoring. If we don't measure then we can't gauge our progress with any accuracy.
What was the biggest benefit, having completed the Green Growth assessment?
It highlighted the areas that needed the most improvement. We intend to create a pathway to Net Zero and we will start with the easier, low hanging fruit whilst we work out how to tackle some of the more complex issues such as supply change integration and processes for reducing /monitoring harmful chemicals.
It has kick-started our journey to Net Zero and helped to focus our minds on what we need to do to achieve this.
If you would like your business to join the Green Growth Programme, the journey starts here: https://green.madeinbritain.org/
For more information about Carradice, see the company's member profile page here.